Trump Mixes up 'Fake' ABC News, Australian Broadcaster Replies 'G'Day!'
President Donald Trump has once again shown that he can be bad with names.
In a case of mistaken identity, Trump fired off a tweet that aimed to criticize the "fake news" media for reporting that he was doing badly in the polls.
It was most likely in reaction to a segment on Fox News that stated he was behind Democrat contenders such as Joe Biden, Bernie Sanders, Elizabeth Warren and Kamala Harris.
Trump tweeted: "Polls are always bad for me. They were against Crooked Hillary also. Something weird going on at Fox. Our polls show us leading in all 17 Swing States.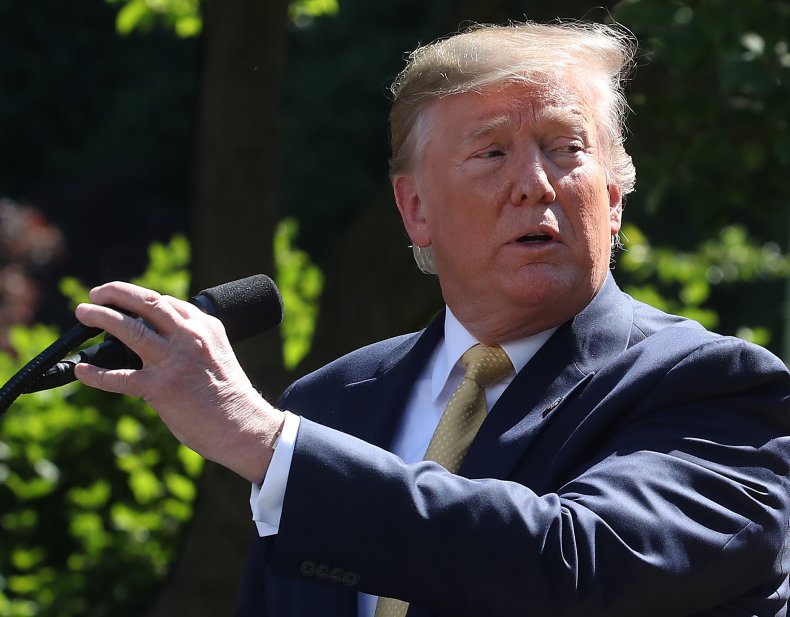 "For the record, I didn't spend 30 hours with @abcnews, but rather a tiny fraction of that. More Fake News @BretBaier" referring to the ABC show President Trump: 30 Hours in which Trump spoke with George Stephanopoulos.
However, he mistakenly tagged the Australian broadcaster ABC News, rather than the U.S. network that broadcast his headline-grabbing interview in full on Sunday.
In that interview, Trump said that he would accept foreign intelligence on a 2020 rival and that he had been treated worse than any U.S. president, including those who were assassinated like Abraham Lincoln.
Trump's tweet on Tuesday sparked a gentle riposte from the Australian broadcaster, which tweeted a gif of a koala in glasses holding a cup and the words, "G'day! As much as we appreciate the shout-out, we think you meant @abc?"
The ABC's social media coordinator, Gary Kemble, told Guardian Australia: "We often get confused with the US ABC on Twitter, but yes Trump's tweet has taken it to another level."
It is the latest presidential typo. Last week, social media reacted to his tweet that he had met the Prince of Whales. Back in May 2017, he referred to "negative press covfefe."
Interestingly, Trump's tweet on Tuesday criticized Fox News, which has long been his main cheerleader.
Trump disputes numbers from polls carried out recently. When asked by Stephanopoulos about internal polling data commissioned by the president's campaign showing Biden ahead in key states, the president replied: "Those polls don't exist."
"Nobody showed you those polls because those polls don't exist...Those polls don't exist. I'm losing in 15 out of 17 states? Those polls don't exist," he said.
Meanwhile, NBC News reported how the Republican leader was trailing Biden in 11 key states.