President Trump's Press Briefing With Japan's Shinzō Abe (Live Video)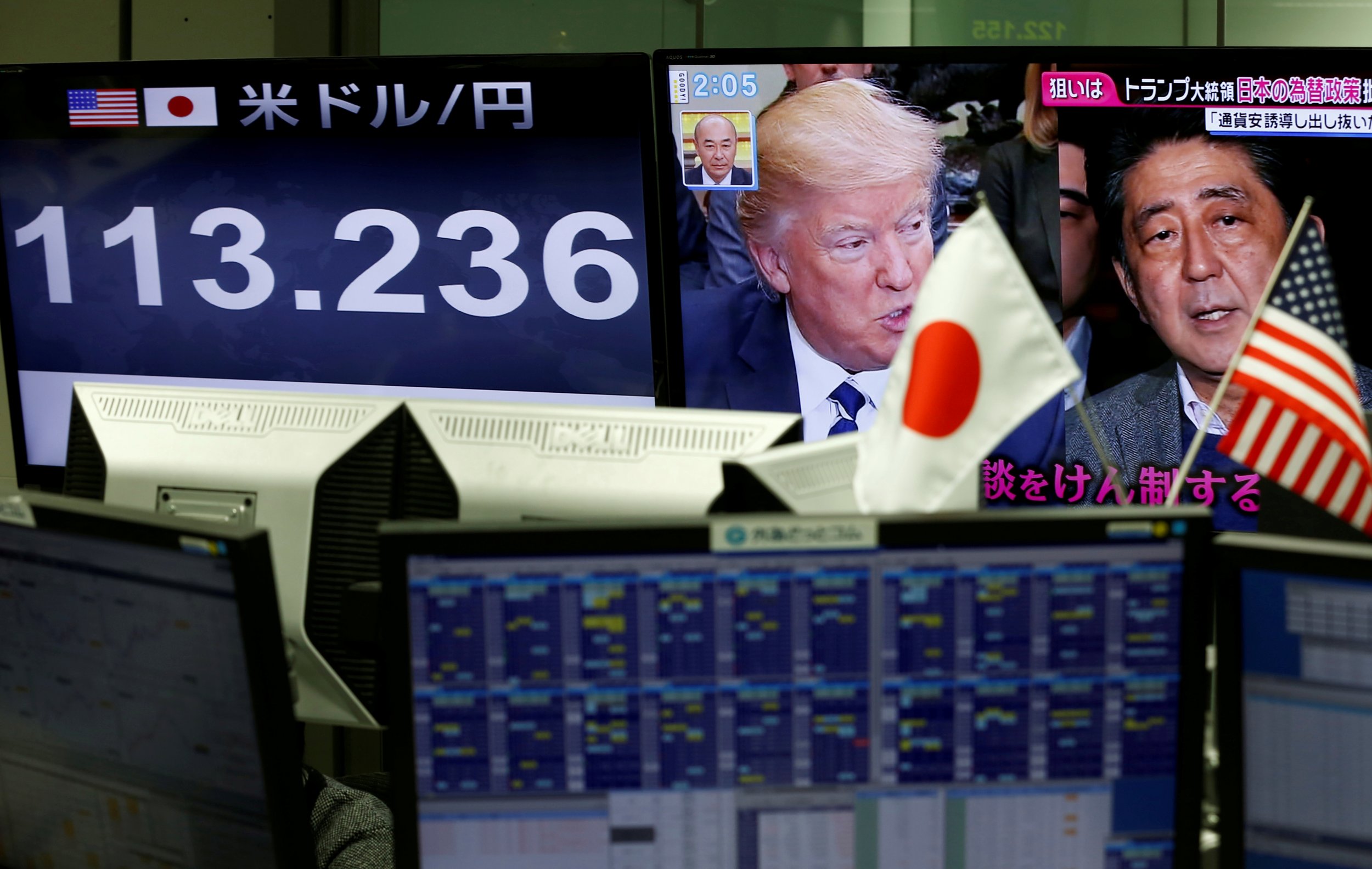 President Donald Trump on Friday hosts a joint press conference with Japan Prime Minister Shinzō Abe, shortly after the Asian leader arrives in Washington, D.C. As a candidate last year, Trump was highly critical of Japan, a U.S. ally, over trade and mutual defense.
Abe is also scheduled to visit the U.S. Chamber of Commerce and meet with members of Congress. He was the first world leader to meet with Trump after the presidential election and now is the second foreign head of state to visit his White House, following British Prime Minister Theresa May's trip there last month. In November, Abe described Trump as a "trustworthy leader."
Meanwhile, Trump is facing the first major defeat of his administration, after the San Francisco-based 9th Circuit Court of Appeals on Thursday unanimously refused to reinstate the president's controversial travel ban.
Watch here when the Trump-Abe event begins at 1 p.m. Eastern time. Later in the afternoon, the two leaders and their wives will fly to Mar-a-Lago in Palm Beach, Florida, to play golf and relax.