Trump Details Death of ISIS Leader al-Baghdadi in Northern Syria: 'Whimpering, Screaming All the Way'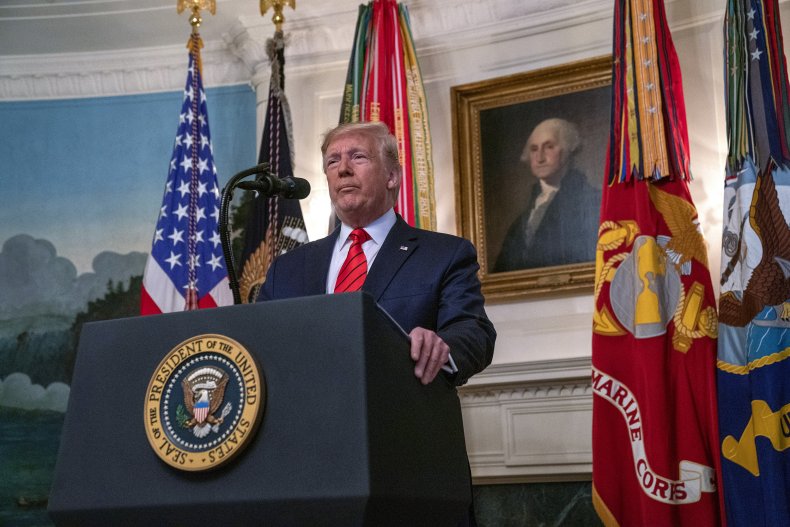 President Donald Trump discussed the cornering and killing of longtime ISIS leader Abu Bakr al-Baghdadi Sunday morning, describing in great detail the "whimpering and crying" the terrorist did in his final moments before committing suicide.
At a White House press conference, Trump detailed the death of the "sick and depraved thug," al-Baghdadi, who blew himself up as he was being cornered by U.S. forces in an operation in northwest Syria late Saturday. Baghdadi, who helped create the "caliphate" ISIS once controlled stretching from Iraq to Syria, rose to the top of the terrorist group in 2014 and Trump said he'd been a "top priority" of his administration. Trump warned young potential followers of ISIS that should they follow in Baghdadi's radical footsteps, they will meet the same brutal end.
"Last night the United States brought the world's #1 terrorist leader to justice. Abu Bakr al-Baghdadi is dead," Trump began.
Amid the special forces operation, Baghdadi detonated a suicide vest alongside several young children he had grabbed to use as human shields, according to Trump.
"He was a sick and depraved man, and now he's gone. Baghdadi was vicious and violent and he died in a vicious and violent way," Trump said Sunday. "He was whimpering and crying and screaming all the way."
Trump said no U.S. personnel were killed in the operation although he noted a search dog was injured during the operation Saturday. Baghdadi's body was "mutilated by the blast" of his suicide vest after being cornered inside a "dead-end" tunnel in northern Syria. Trump said the tunnel collapsed on Baghdadi's body, but the president noted he was identified by DNA testing done on-site.
"The thug who tried so hard to intimidate others spent his last moments in utter fear, in total panic and dread, terrified of the American forces bearing down on him."
Trump reiterated his top priority abroad is the "enduring and total defeat of ISIS and other terrorist organizations," as he touted the "tremendous" efforts of U.S. special forces in the operation, "surrounded by massive air power, tremendous air power."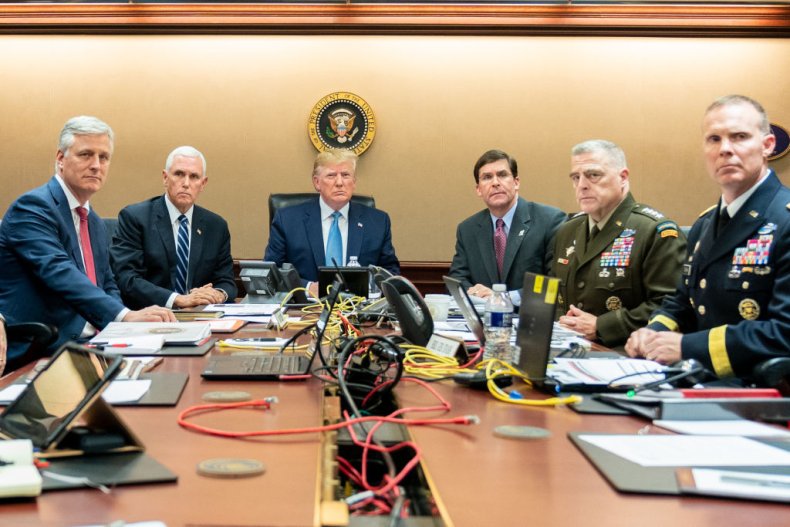 Baghdadi was born north of Baghdad in 1971 and was a cleric in a mosque around the time of the U.S. invasion of Iraq in 2003. Although there are conflicting reports, it is believed Baghdadi was radicalized after being held at the U.S. detainment facility Camp Bucca in southern Iraq, where many al-Qaeda operators were being held at the time. The U.S. officially named Baghdadi a "terrorist" in October 2011, offering $25 million for his death or capture in 2017.