Most Americans Think Trump Has Accomplished Little Or Nothing, Poll Says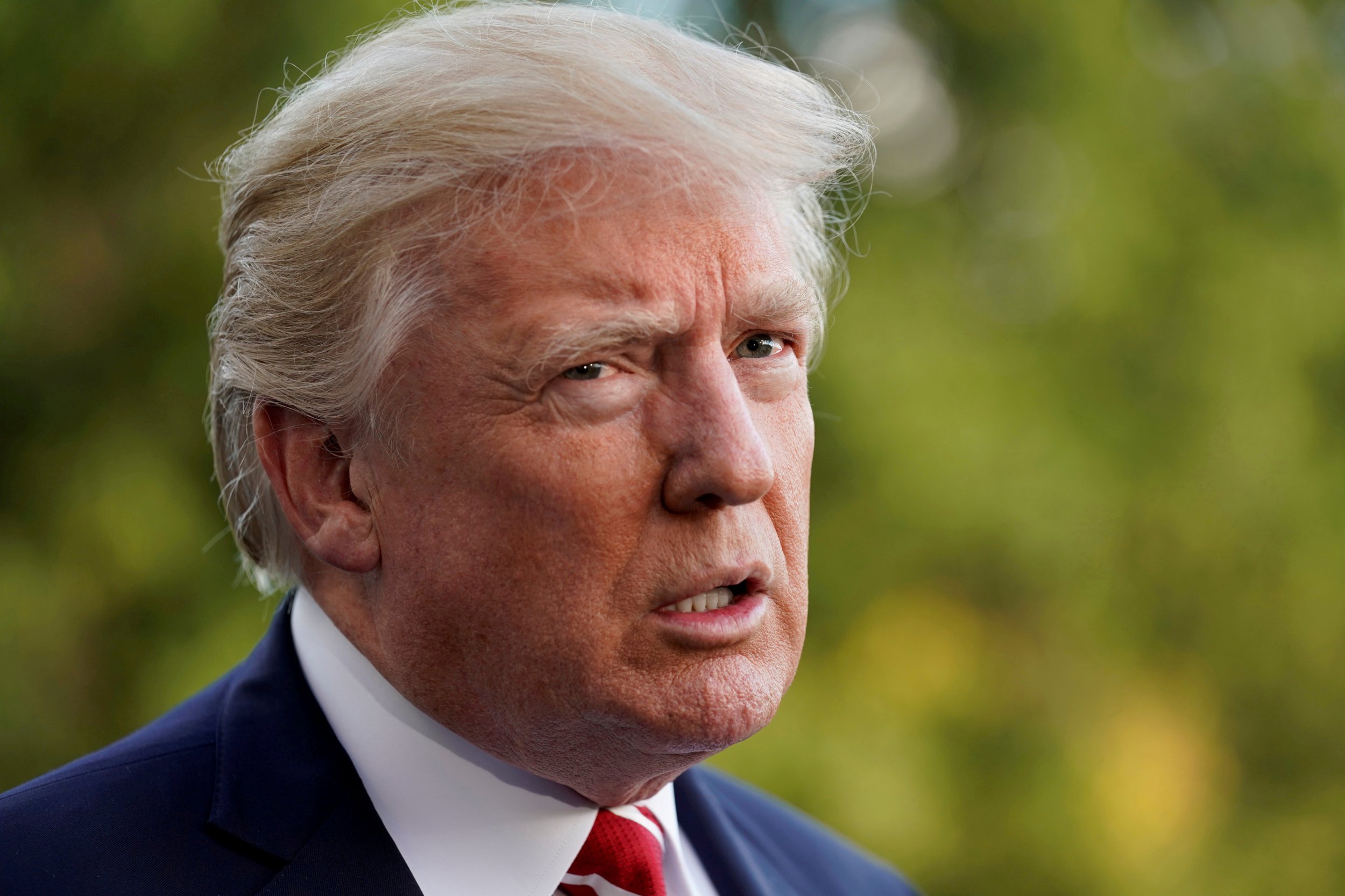 It has been almost one year since Donald Trump's election — and Americans think he has little to show for it, a new poll said Sunday.
More than two-thirds of Americans believe the improbable president has accomplished "little" or "nothing" in office so far, while he holds the lowest net approval rating of any president in seven decades of polling, an ABC News/Washington Post survey showed.
In the poll of 1,005 adults, 65 percent said they saw few accomplishments coming out of the Trump White House so far, even as Trump has repeatedly claimed he is already one of the most productive presidents in history. That number is up from 56 percent who said he had accomplished little after his first 100 days.
Only 35 percent of respondents said they felt Trump has been keeping "a great deal" or "good amount" of his central campaign promises.
The survey showed Trump scoring just 37 percent approval on his overall job performance, while 59 percent disapprove. That gives him a net approval rating of negative 22 points. That is the lowest rating of any president since the poll started in 1946, and it makes Trump the only leader besides Gerald Ford to earn a net negative rating so soon in his presidency.
Trump scored his highest marks on his handling of the economy, with 44 percent saying he had done "excellent" or "good" work, while 53 percent deemed his performance "poor."
But he fared worst with his handling of race relations and health care — in both cases, 70 percent said he's doing a poor job.
Trump has ceaselessly touted his administration as being historically effective, claiming last month he had accomplished more than " any president in history" in the first nine months.
But his sales pitch holds little truth, especially when it comes to his signature promises.
Nearly a year after the 2016 election, Trump has yet to pass promised legislation for tax reform and an Obamacare repeal; congressional work on the former has only recently started, while the Obamacare effort is indefinitely delayed after multiple GOP replacement bills died in the Senate. Funding has also not been secured for Trump's proposed Mexican border wall, which is nowhere close to construction. His travel bans on several Muslim-majority nations have been only partially implemented as legal challenges work their way up to the Supreme Court. As a candidate, Trump had vowed immediate action on these signature promises.
As for his major accomplishments, Trump had his Supreme Court nominee Neil Gorsuch approved in his first 100 days, he has overseen repeated record highs in the stock market and he has repealed many Obama-era business and environmental regulations he promised to kill, often through executive orders.