Trump Accused Obama of Foreign Money Laundering 7 Years Ago To Day Giuliani Associates Arrested on Similar Charges
As President Donald Trump's Ukraine scandal heats up, some Twitter users on Thursday mused over a resurfaced tweet—posted seven years ago to the day⁠—in which he suggested that then-President Barack Obama was guilty of misconduct similar to what Trump is currently being investigated for.
"Has Barack Obama been caught red handed laundering money into his campaign from illegal online foreign donations? Media?" Trump tweeted on October 10, 2012.
On October 10, 2019, journalist Justin Baragona quote tweeted the post and pointed out, "Seriously guys, he tweeted this out 7 years ago to the day!"
Trump's tweet from 2012 seemingly referred to a study at the time that showed how the web was being utilized to raise funds for political purposes. The study suggested that Obama's campaign could have used loopholes in the law to pursue millions in foreign contributions, which is against U.S. law, but did not provide evidence it actually occurred.
A May 2019 fact-check by Snopes on the claim that Obama took $21.6 million in illegal foreign donations for his 2012 reelection campaign was found to be "mostly false." What it found to be true is that committees for Obama's reelection campaign "unknowingly received approximately $1.87 million in foreign contributions as a result of an alleged criminal conspiracy to funnel illegal donations to the campaign and conceal their true source." That amount was far less than the alleged $21.6 million and there remains no proof that Obama's campaign was aware where the illegal funds came from.
Exactly seven years after Trump's tweet, The Wall Street Journal reported that two Soviet-born associates to Trump's personal lawyer Rudy Giuliani were arrested Wednesday on criminal charges that they participated in a conspiracy to funnel a Russian donor's contributions to Trump's campaign.
Prosecutors say Florida businessmen Lev Parnas and Igor Fruman helped Giuliani in his efforts to persuade Ukraine to investigate 2020 Democratic front runner Joe Biden. Parnas and Fruman are expected to appear in federal court on Thursday.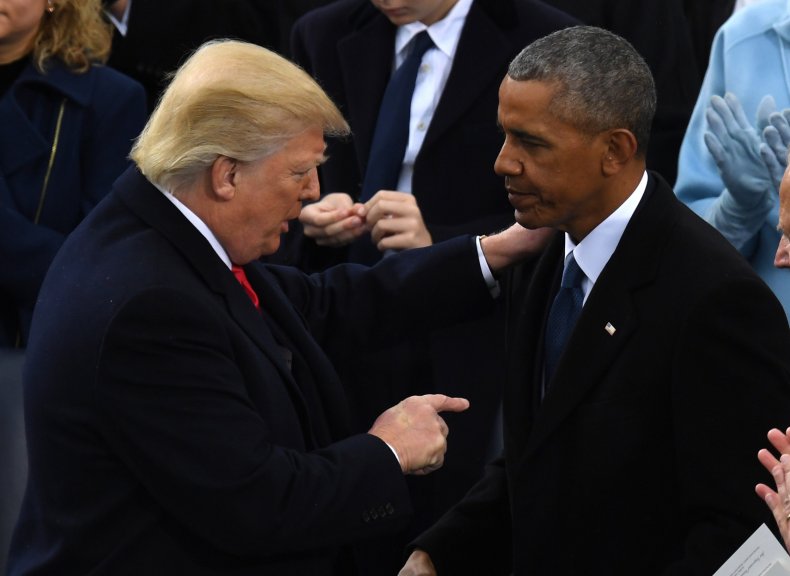 Senator Lindsey Graham earlier this week invited Giuliani to testify before the Senate Judiciary Committee about pushing Ukraine to probe Biden. Congressman Ted Lieu on Thursday linked the matter to Parnas and Fruman.
"I look forward to watching Rudolph W. Giuliani testify under oath," Lieu tweeted. "I hope Sen @LindseyGrahamSC invites Giuliani soon, along with his two associates who were recently arrested for funneling Russian money to @realDonaldTrump."
Twitter users on Thursday commented on the irony of Trump's years-old tweet.
"It's almost like everything they ever accused Obama of doing they are actually guilty of..." a Twitter user wrote.
"Projector N Chief," another user tweeted.
Trump has denied any wrongdoing in his communications with Ukraine or campaign practices.