Trump Accused of Using Hurricane Harvey as Cover for Arpaio Pardon, Transgender Ban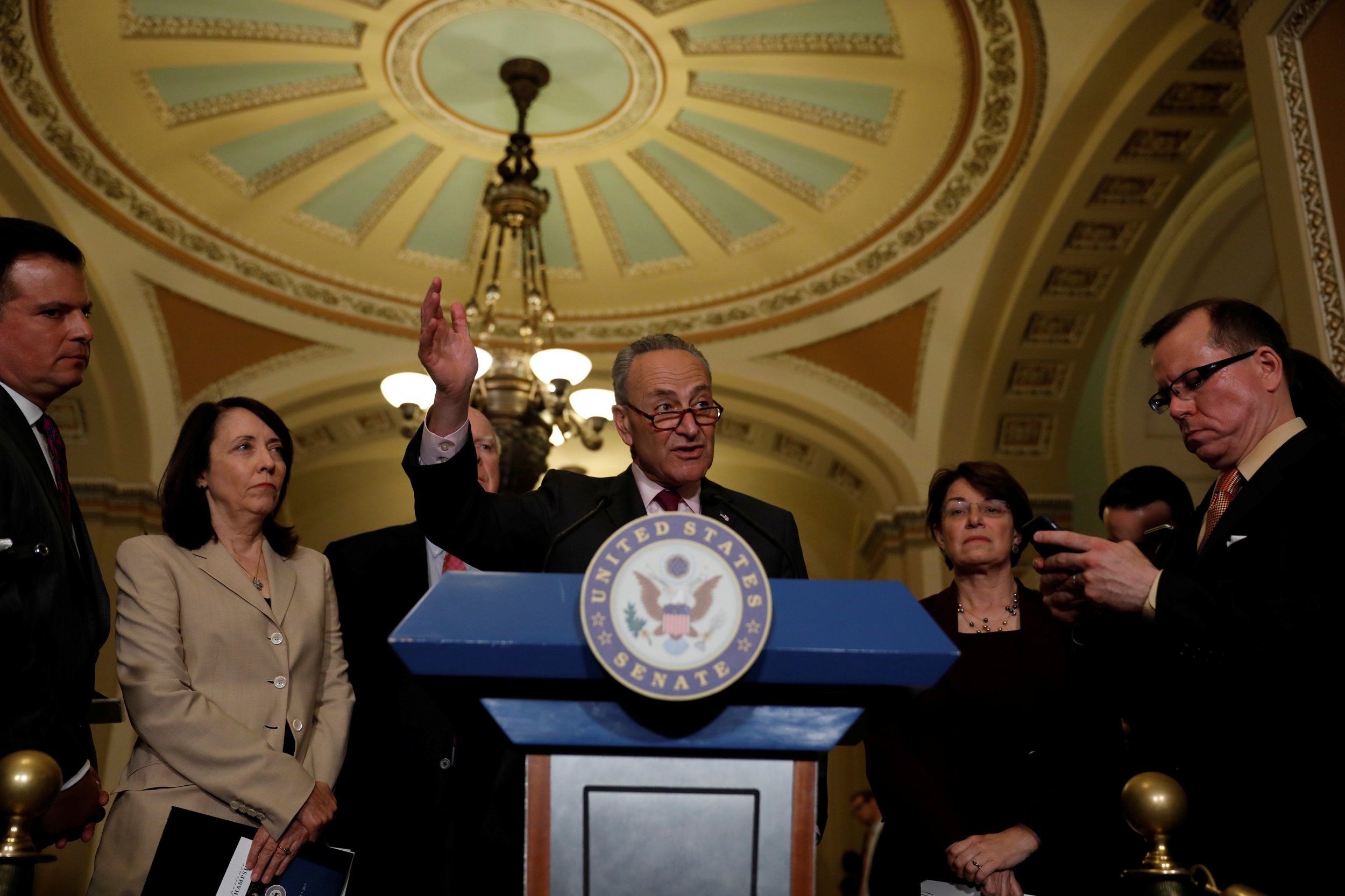 Democrat Chuck Schumer has accused Donald Trump of using Hurricane Harvey as a screen to avoid criticism for his controversial pardoning of Joe Arpaio, and for barring transgender individuals from serving in the U.S. military.
Schumer's comments arrived after Trump announced Friday that he would push ahead with his transgender ban. Hours later, he pardoned the controversial former sheriff Arpaio, who had been convicted of contempt of court for ignoring a ban on racial profiling.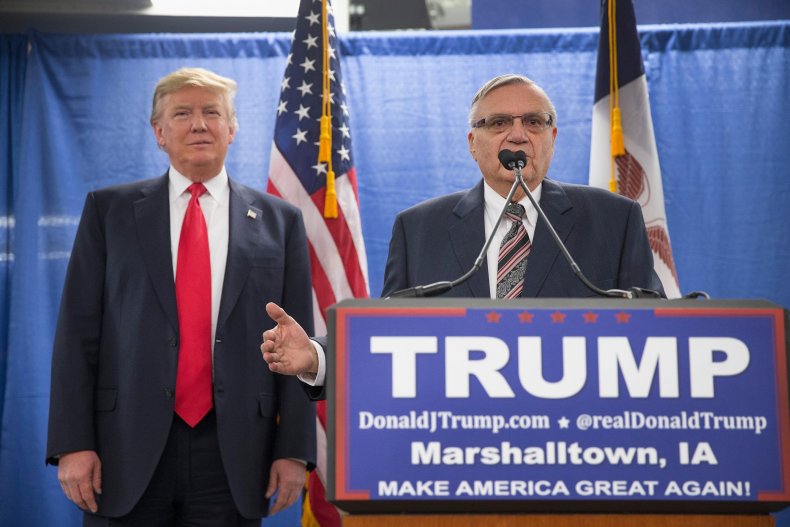 Friday also saw the departure of deputy assistant Sebastian Gorka from the White House. Gorka had attracted criticism for his membership of a far-right Hungarian organization; experts had also questioned claims on his résumé.
"As millions of people in TX and LA are prepping for the hurricane, the President is using the cover of the storm to pardon a man who violated a court's order to stop discriminating against Latinos," Schumer tweeted, referring to Arpaio, "and ban courageous transgender men and women from serving our nation's Armed Forces.
"So sad, so weak ... Joe Arpaio ignored the courts and the rule of law in order to systematically target Latinos in AZ. The definition of racism and bigotry. Then [Trump] ran to Camp David.
"The only reason to do these right now is to use the cover of Hurricane Harvey to avoid scrutiny."
Schumer was not the only critic to note the timing of the announcements.
Saturday morning, Trump tweeted several times about the hurricane, which made landfall at 11 p.m. ET Friday and is expected to cause widespread flooding as it heads inland.
The White House has not responded to Schumer's accusation.