Trump Accuser Pushes New York to Pass the Adult Survivors Act, Plans to Sue for Rape
E. Jean Carroll has issued a warning to former President Donald Trump over the looming passage of a New York state bill that would allow sex crimes lawsuits to be launched outside of the statute of limitations.
Carroll, a writer who accused Trump of raping her in a New York City department store during the 1990s, said in a tweet on Tuesday that the former president will be facing another lawsuit as soon as the Adult Survivors Act becomes law. The legislation, which seeks to remedy current state laws that require accusers to file a suit within three years of making a claim, has previously passed in the New York Senate but stalled in the state Assembly.
The bill would open up a new one-year window to file lawsuits based on currently time-barred claims. Carroll previously sued Trump for defamation after he called her a liar over the rape claim. The Department of Justice (DOJ) sided with Trump last summer, arguing that it should take his place in the suit since he made his comments about Carroll while serving as president.
"Even the DOJ will not be able to save Trump when the Adult Survivors Act passes the New York State Assembly," Carroll tweeted. "The very moment it passes I am suing Donald Trump for rape."
Carroll added that the "best civil rights attorneys in the nation" were ready to take on her case while tagging two attorneys presumably poised to do so. The comments were made in response to another tweet urging the New York Assembly to pass the bill.
The defamation suit against Trump is currently in limbo while awaiting an appeals court decision on a claim from Trump, supported by President Joe Biden's DOJ, that he was engaging in protected speech while calling Carroll a liar.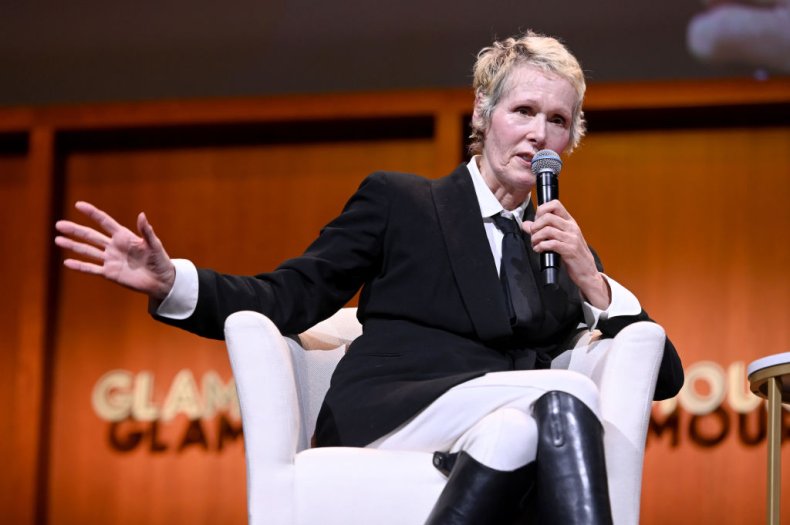 Several other lawsuits involving sexual misconduct claims against Trump have been dropped or dismissed over the years. Summer Zervos, a former The Apprentice contestant, dropped a defamation suit that was very similar to the suit from Carroll last November.
Carroll insisted that Zervos dropping her suit had only strengthened her resolve to take on Trump in court.
"Friends, I feel MORE determined to fight and win my defamation suit against Trump," Carroll tweeted on November 12. "In fact, as soon as the Adult Survivors bill passes in New York, I will sue Trump for rape. My spirits are high! My attorneys are warriors!"
Although the Adult Survivors Act failed to pass in the legislature last year, lawmakers who support the proposal have renewed their efforts in 2022. The bill passed through the state Senate Judiciary Committee on Tuesday. New York Governor Kathy Hochul has not publicly indicated whether she supports the bill.
Newsweek reached out to Trump's office for comment.