Donald Trump Slammed Sex Assault Accusers For Votes, President's Lawyers Claim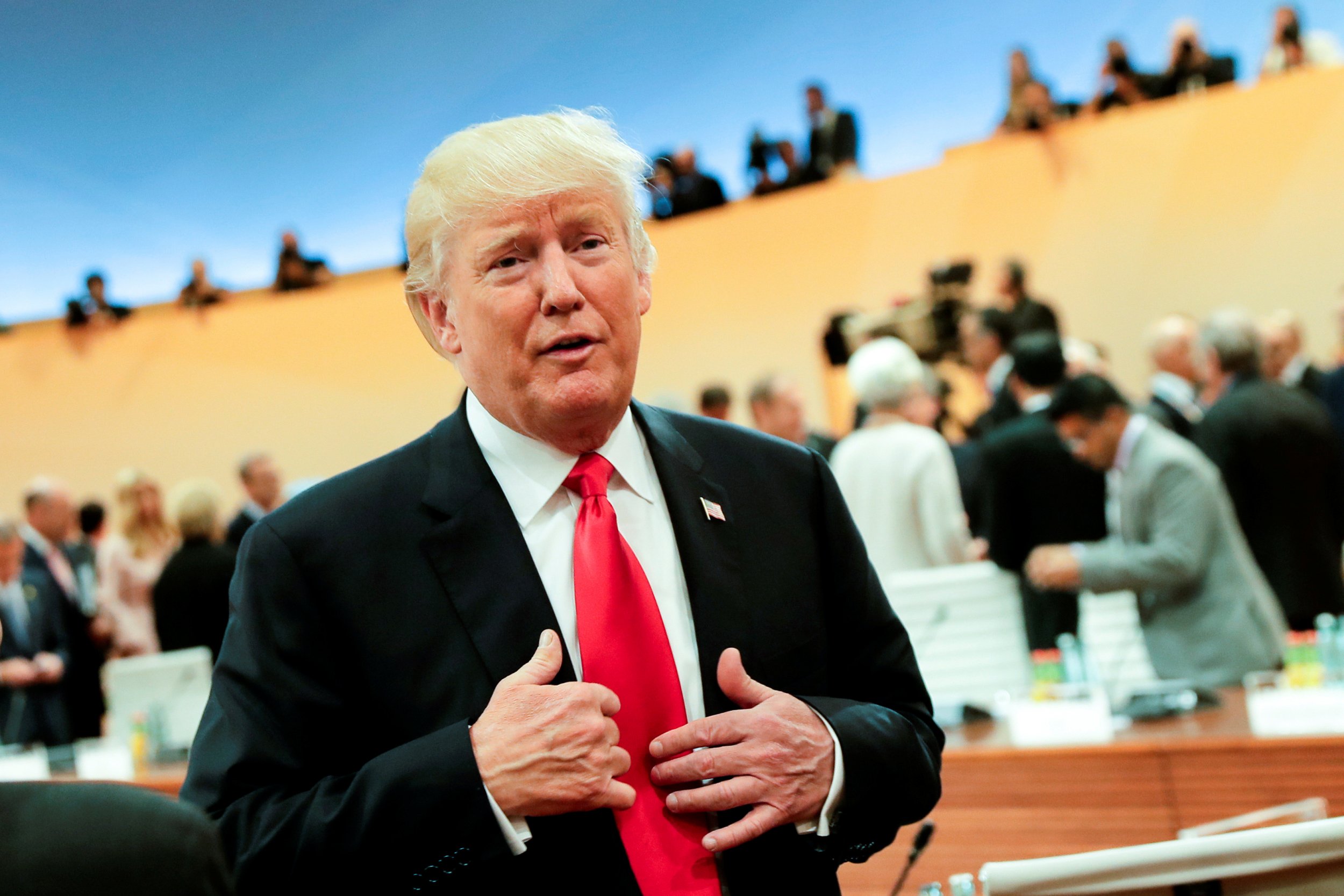 President Donald Trump's denials and lashings out at those accusing him of sexual assault and harassment while he was on the campaign trail last year were meant to corral voters and were protected by the First Amendment, making them "non-actionable" in a lawsuit, Trump's lawyers claimed in a court filing late Friday.
In the latest filing in the case involving former Apprentice contestant Summer Zervos, Trump's personal lawyer Marc Kasowitz, who is now also heading up the president's team against federal probes into whether or not his campaign colluded with Russia to win the 2016 election, reiterated his client's defense that he cannot be sued in state court because of his current office from a filing in March.
Legal news site Law Newz was the first to report on the filing.
The latest 53-page filing, calling for a dismissal of Zervos's defamation claim, also stated that Trump's statements against the victims were in the context of a heated political campaign and therefore were protected by the First Amendment.
"The allegedly defamatory statements were made during a national political campaign that involved heated public debate in political forums," the filing read. "Statements made in that context are properly viewed by courts as part of the expected fiery rhetoric, hyperbole, and opinion that is squarely protected by the First Amendment."
Later, the filing asserts that Trump's statements were meant to "convince the public to vote for" him.
"The Statements – all of which were advanced during a heated political campaign to convince the public to vote for Mr. Trump, and many of which were published via Twitter – constitute non-actionable rhetoric and hyperbole that is protected by the First Amendment," it read.
The filing also states that because Zervos was not specifically mentioned by Trump, who denied many accusations of sexual assault and harassment throughout the late stages of his campaign, she cannot claim she was defamed.
Zervos first claimed in October that Trump had tried to kiss and grope her in a Beverly Hills hotel room in 2007, and Trump later responded to several allegations on Twitter without specifically citing Zervos. Her lawyer, Gloria Allred, then filed a defamation lawsuit on January 17. She's demanding almost $3,000 in damages and a public apology from the president.
"This election is being rigged by the media pushing false and unsubstantiated charges, and outright lies, in order to elect Crooked Hillary!" Trump tweeted on Oct. 15.
Trump also posted the same day: "100% fabricated and made-up charges, pushed strongly by the media and the Clinton Campaign, may poison the minds of the American Voter. FIX!"