Trump Accuses Biden of Lying About His Vaccine Plan: 'Not Telling the Truth or Mentally Gone'
Former President Donald Trump has said that President Joe Biden was either "not telling the truth or mentally gone" when he said at a Tuesday town hall that there were no COVID-19 vaccinations in supply when his administration first came into office.
In a Wednesday interview with Newsmax host Greg Kelly, Trump said, "[Biden] said that there was no vaccine when he came into office, and yet he got a shot before he came into office."
"It was already in early November that we announced it," he continued, referencing the first vaccine's approval. "But we actually had it substantially before that and we were giving millions of shots and millions of doses. So he was either not telling the truth or he's mentally gone—one or the other."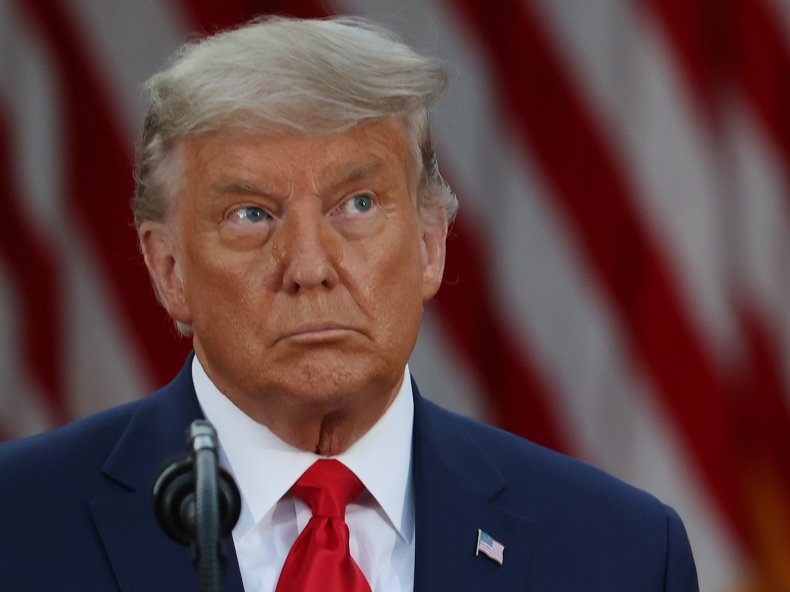 At a CNN town hall event on Tuesday, Biden told the audience, "We got into office and found out... there was nothing in the refrigerator, figuratively and literally speaking... It's one thing to have the vaccine, which we didn't have when we came into office."
However, later he added, "We came into office, there were only 50 million doses" that were available.
Biden's claim was quickly criticized as "abjectly false" by former White House Press Secretary Kayleigh McEnany, who shared a tweet on Tuesday evening asking, "How does Joe Biden get away with this?"
The week before Biden's inauguration, over 10.6 million Americans had received a COVID-19 vaccine under Trump's administration, according to the U.S. Centers for Disease Control and Prevention (CDC).
On January 24, Biden's chief of staff, Ron Klain, said that the Trump Administration had no vaccine distribution plan in place when Biden took office. But Republicans publicly disagreed with his assessment.
At the time, Republican Texas Representative Ronny Jackson told Fox News that Biden was trying to take advantage of a crisis, adding that it was "ridiculous" for Democrats to claim that Trump had no COVID vaccine rollout plan in place.
Trump 2020 spokesperson Andrew Clark tweeted, "No one would argue there isn't room to keep building on this progress. Hope Biden does. But Biden folks here are trying to trash the Trump Administration's vaccine rollout so they can do a media victory lap for coming up with a new 'plan.'"
A January 21 statement from infectious diseases expert Dr. Anthony Fauci also contradicted Klain's claim. Fauci said that Biden's team was "certainly not starting from scratch," but instead "amplifying" an existing vaccine rollout plan.
Newsweek contacted the White House for comment.