Trump Accuses China of Hacking Hillary Clinton's Emails After Daily Caller 'Exclusive'
President Donald Trump accused China of hacking into Hillary Clinton's classified emails and called for the FBI and Justice Department to investigate the matter, despite offering no evidence to support his claims.
In the early hours of Wednesday morning, Trump took to Twitter to blame the Chinese government for the alleged hacking:
"Hillary Clinton's Emails, many of which are Classified Information, got hacked by China. Next move better be by the FBI & DOJ or, after all of their other missteps (Comey, McCabe, Strzok, Page, Ohr, FISA, Dirty Dossier etc.), their credibility will be forever gone!" he tweeted.
Earlier on Tuesday night, Trump tweeted: "Report just out: 'China hacked Hillary Clinton's private Email Server.' Are they sure it wasn't Russia (just kidding!)? What are the odds that the FBI and DOJ are right on top of this? Actually, a very big story. Much classified information!"
Trump's accusations appeared to be response to a Daily Caller report released on Monday, which claimed that a Washington, D.C.-based Chinese-owned company hacked into the then-secretary of state's private server between 2009 and 2013. The publication cited "two sources briefed on the matter."
The report also said that the Intelligence Community Inspector General warned the FBI of the hacking and said it did not act on the information provided.
During a daily news briefing on Wednesday, Chinese Foreign Ministry spokeswoman Hua Chunying dismissed the allegations as nothing new. "This isn't the first time we've heard similar kinds of allegations," she told reporters. "China is a staunch defender of cybersecurity. We firmly oppose and crack down on any forms of internet attacks and the stealing of secrets."
Speaking to Newsweek, Steve Tsang, director of the SOAS China Institute, questioned the validity of Trump's accusations and the Daily Caller report. "If the FBI had real evidence that Hillary Clinton's emails were accessed on a regular basis by the Chinese when she was in office, that would be a major security breach and a national security issue and they probably would have investigated it," he said.
Tsang also suggested that Trump tweeted with the intention of sending a message to China. "The message is that Trump is not going to go soft on China in the foreseeable future," he continued. "The real issue is the trade war…something the government in Beijing is very concerned about."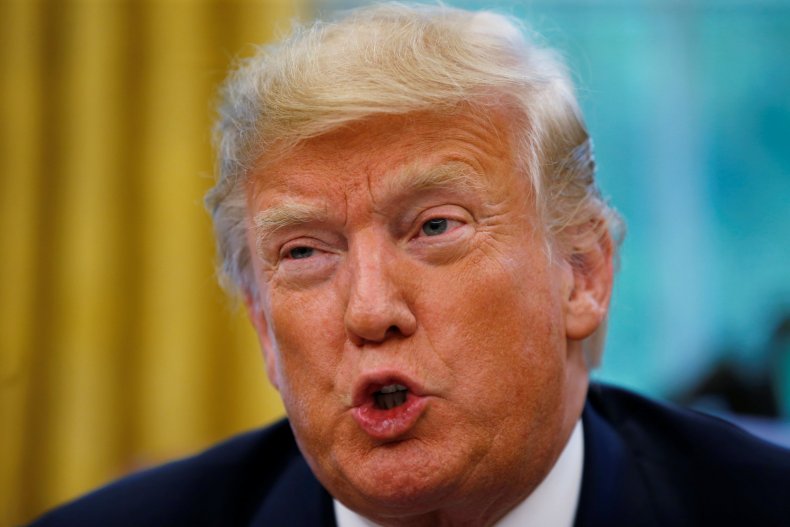 Last April, Trump speculated that China could have hacked Democratic officials' emails in a bid to meddle in the 2016 presidential election but, again, didn't offer any evidence to support his accusations.
According to U.S. intelligence officials, Russia hacked into Clinton's emails to influence the presidential elections. In July, 12 Russian intelligence officers were indicted by a federal grand jury after they were accused of hacking the Democratic Party's computer networks.