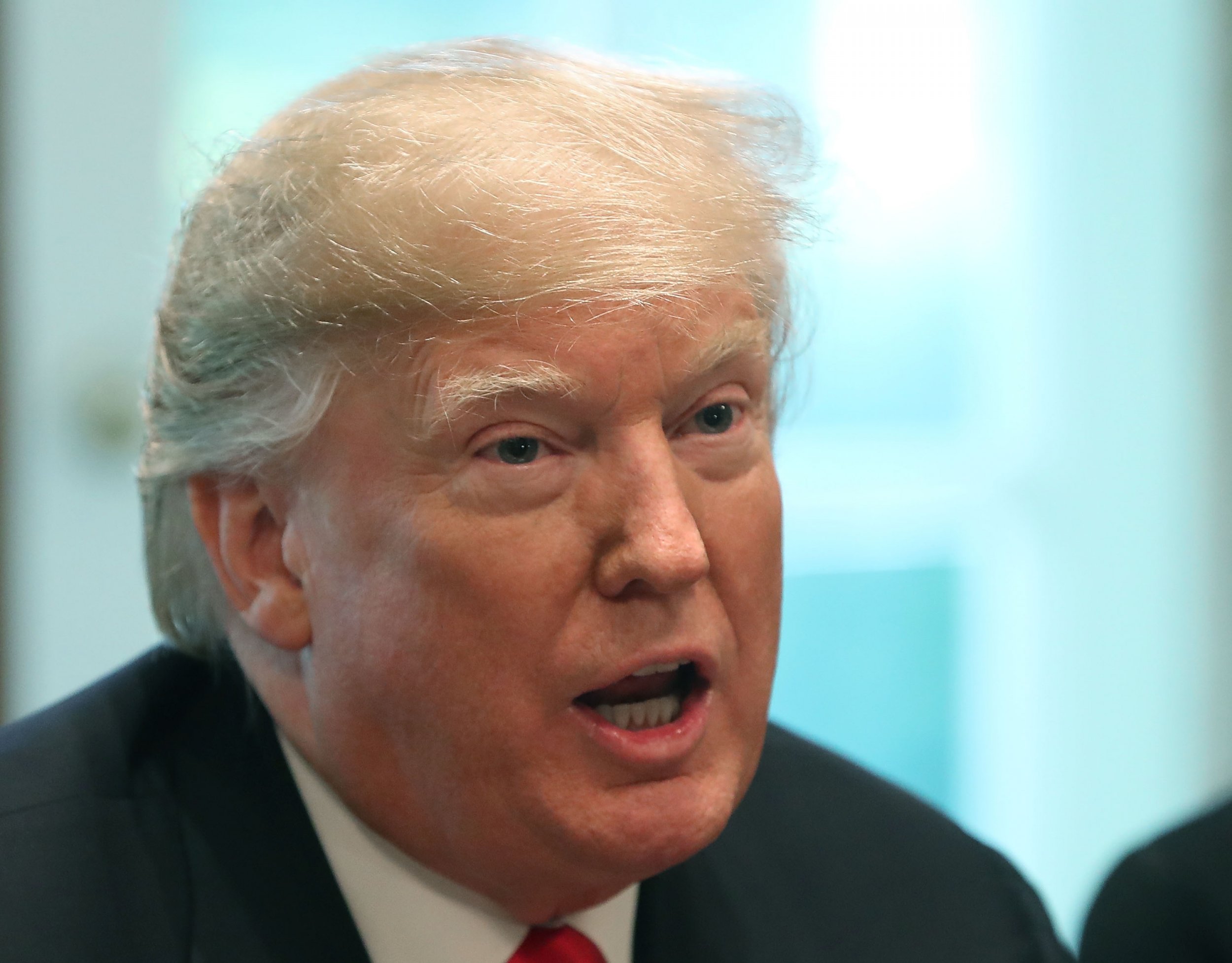 President Donald Trump accused Fox News of always giving him "bad polls" during an exclusive interview with Harris Faulkner on Outnumbered Overtime today.
During the Thursday interview, the host and anchor raised the latest Fox News polls which showed the president's approval rating at 46 percent. "Look at the new Fox poll today which has your approval rating at 46 percent which is just a couple of ticks off of your highest point in Feb…," Faulkner said.
"It's higher than Obama," Trump interrupted. "You know it's higher than Obama."
Faulkner goes on to ask the president to react to the "still below 50 but 46 percent approval."
"I think it's amazing because I only get bad news. I only get bad stories. Look at the paper, it's all nonsense," Trump continued. "When I open up China, like I'm doing right now, no one reports it… It's on the front page now of the Wall Street Journal, but it won't be a big story on NBC or ABC or CBS and CNN won't even cover it. It's total fake news."
Later in the conversation Trump accuses Fox News of "lousy" polls, prompting a surprise reaction from Faulkner.
"The news and the polls are really fake but I have the greatest base in history, because the 46 and 48 percent, those people they never waver... Frankly Fox has always given me a bad poll. I don't know why that is because they've treated me fairer than most," the president said. "But the polls have always been lousy."
"Really?!" Faulkner responded. "But there's positive news in this though."
According to the latest Fox News poll, published Wednesday, 45 percent of voters approved of Trump's job performance, only 2 percent off from the president's all time high of 48 percent in February 2017.
About 45 percent of voters in December 2018 believed the economy will grow in the next year, 11 percent down from December 2016. While 39 percent of voters thinks it will get worse, a five percent rise from December 2016.
The amount of voters who think the economy is in excellent or good shape has significantly increased from 33 percent in December 2016 to 47 percent this month.