Trump Accuses Social Media Companies of Censoring Conservatives
In a series of early morning tweets, President Donald Trump accused social media companies of discriminating against conservatives.
"Social Media is totally discriminating against Republican/Conservative voices. Speaking loudly and clearly for the Trump Administration, we won't let that happen," wrote the president.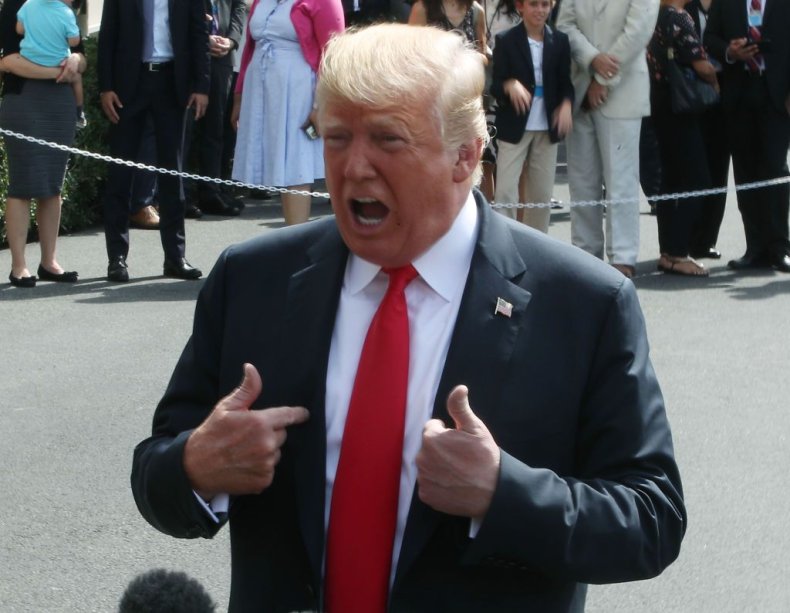 "They are closing down the opinions of many people on the RIGHT, while at the same time doing nothing to others ….."
He went on to compare banned right-wing accounts with news outlets he alleges have published falsehoods about his presidency.
"Censorship is a very dangerous thing & absolutely impossible to police. If you are weeding out Fake News, there is nothing so Fake as CNN & MSNBC, & yet I do not ask that their sick behavior be removed. I get used to it and watch with a grain of salt, or don't watch at all.."
"....Too many voices are being destroyed, some good & some bad, and that cannot be allowed to happen. Who is making the choices, because I can already tell you that too many mistakes are being made. Let everybody participate, good & bad, and we will all just have to figure it out!"
Though he made no explicit reference to the case, the president's tweet follows the expulsion of far-right conspiracy theorist Alex Jones from platforms including Facebook and Spotify for violating hate speech rules.
The Infowars founder has also been banned from Twitter for a week, after posting a video the platform deemed an incitement to violence.
Conservatives have long accused liberal Silicon Valley companies of hostility to conservatives.
A June poll by Pew Research Center found widespread scepticism about the impartiality of social media companies among Republicans, with 85 percent saying they believed it likely they censor political views they find objectionable.
In July, Trump announced that his administration would investigate the practise of "shadow banning" on Twitter, or reducing the visibility of some accounts, which the president alleged was being used to silence conservatives.
However liberals have also accused social media giants of censorship, with 62 percent of Democrats surveyed by Pew claiming that liberal views are censored by the companies.
In June, The Wire creator David Simon said he had been banned from Twitter, after wishing death on critics.
He criticised Twitter CEO Jack Dorsey of "transforming our national agora into a haven for lies, disinformation and the politics of totalitarian extremity." Simon wrote that "The real profanity and disease on the internet is untouched, while you police decorum."