Trump 'Acting Like Someone Who's Compromised,' Democratic Congressman Says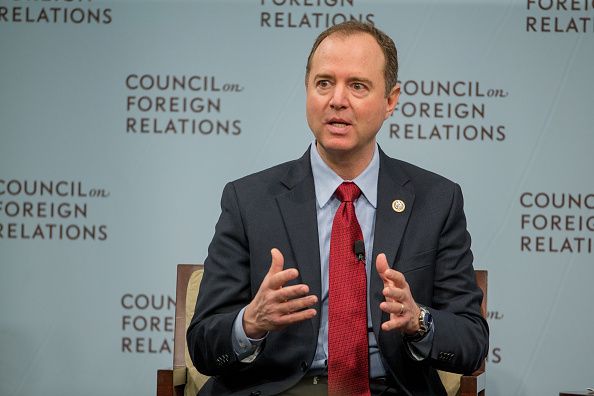 Congressman Adam Schiff of California said that Trump's actions during his meeting with Russian President Vladimir Putin last week have the appearance of someone who has been "compromised."
"I certainly think he's acting like someone who's compromised," Schiff told ABC News on Sunday. "And it may very well be that he is compromised or it may very well be that he believes that he's compromised; that the Russians have information on him."
Schiff's comments join a number of politicians and media pundits who have expressed concern that Russian leader Vladimir Putin may have compromising information on Trump after he refused to challenge Putin's denial of interference in the 2016 election.
"My people came to me, Dan Coates, came to me and some others they said they think it's Russia. I have President Putin. He just said it's not Russia," Trump said at the press conference alongside Putin. "I will say this: I don't see any reason why it would be."
Trump claimed the following day that he had "full faith" in the consensus of U.S. intelligence agencies that Russia did interfere in the election and that his sentence was intended to be "sort of a double negative."
"The sentence should have been I don't see any reason why it wouldn't be Russia," he said.
Trump's performance prompted a rare bipartisan unity in denouncement of the press conference. "Sadly President Trump did not defend America to the Russian president, and for the world to see. Instead, what I saw today was not "America First," it was simply a sad diminishment of our great nation," Republican Senator Lisa Murkowski of Alaska said.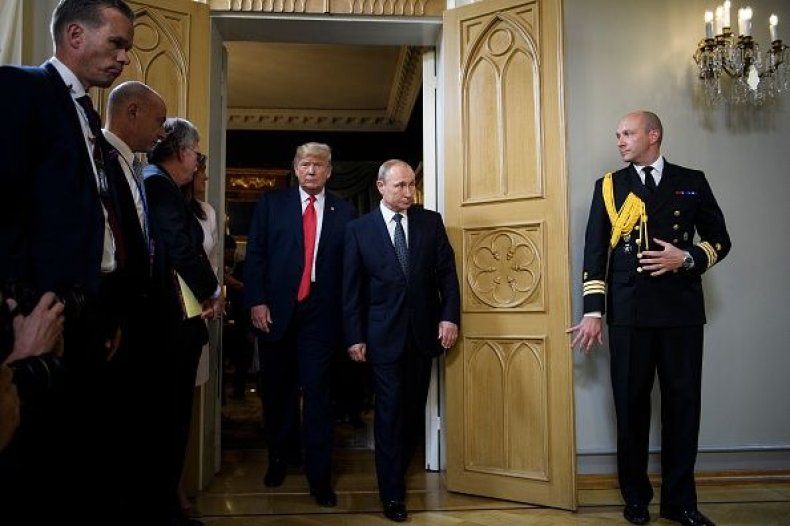 "His behavior was so bizarre, so weak, so deleterious to American interests and our national security that millions of Americans are left wondering if Putin indeed has something over the president," Senate Democratic Minority Leader Chuck Schumer said the day after the conference.
Trump has claimed, in the times since he clarified his remarks, that his meeting with Putin was "GREAT" and that "the Fake News used every bit of their energy to try and disparage it," he said. "So bad for our country!"
White House Press Secretary Sarah Huckabee Sanders said last week "discussions are underway" to invite Putin to the White House in the fall so the two leader can continue the their "dialogue."