Trump to Address NRA Meeting Amid Accusations of Folding to Pressure From Gun Rights Group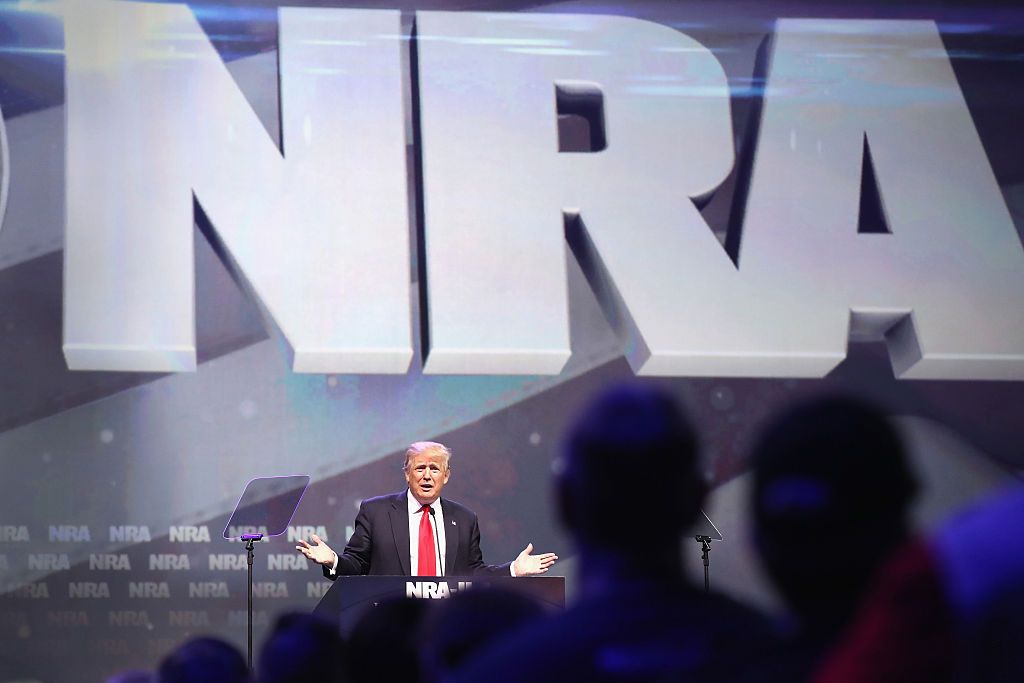 President Donald Trump is expected to speak at this week's annual National Rifle Association (NRA) convention, a White House official confirmed on Sunday.
Trump has addressed the annual gathering of the influential gun rights lobbying group for the last two years, but this year's meeting takes place amid renewed debate about gun legislation after the mass shooting in Florida.
CNN first reported that Trump would appear at this year's meeting, which will be held May 3-6 in Dallas. According to Dallas News, Trump will address the conference on Friday, the same day as Vice President Mike Pence. Activists have accused the NRA of hypocrisy for banning guns during the president and vice president's appearance.
The address comes only two months after Trump unveiled a series of school safety and gun control measures in response to the mass shooting at Marjory Stoneman Douglas High School in Parkland, Florida, on February 14, in which 17 people were killed.
Students at that school launched a campaign for tighter gun control laws following the killings, and Trump initially said his administration was mulling introducing tighter background checks and some age restrictions for those wanting to buy firearms.
Neither measure made its way into the administration's reform package, though, after Trump met NRA lobbysits in the White House. The president was accused of buckling to pressure from the organization, having previously chided Republicans for being "terrified" of the group.
According to multiple reports, the NRA is also under scrutiny from special counsel Robert Mueller's probe into Russian interference in the 2016 U.S. presidential election, with investigators probing whether Russian oligarch Alexander Torshin used the NRA to channel funds to Trump's election campaign.
In a statement to NPR in March, the NRA acknowledged receiving foreign funds but said none formed part of election donations to Trump. The NRA spent $30 million helping to elect him when he was considered an outsider by many political pundits.