Trump Admin Won't Announce ACA Replacement Plan Before Supreme Court Ruling
The Trump Administration likely won't announce a detailed health care plan until after the Supreme Court makes a decision on the legality of the Affordable Care Act (ACA), Health and Human Services Secretary Alex Azar suggested Sunday.
Earlier this week, the administration asked the Supreme Court to overturn the ACA, commonly referred to as "Obamacare," which provides health insurance to more than 20 million Americans.
CNN anchor Jake Tapper asked Azar in a live interview whether it was "unconscionable" during a pandemic to take health insurance away from people without having a replacement plan ready to be implemented.
Azar responded: "In terms of the Affordable Care Act, we have made very clear that if the Supreme Court strikes down all or a large part of Obamacare because its constitutionally or statutorily infirm, we will work with Congress to create a program that genuinely protects individuals with pre-existing conditions."
The court is not likely to hear the case until around the time of the election, and its possible that the decision could be made after Americans go to the polls on November 3, Bloomberg reported.
In a brief filed late on Thursday, the administration argued that the ACA was rendered invalid when a Republican-led Congress passed legislation in 2017 eliminating parts of it. "The entire ACA thus must fall," the administration said in the brief.
On Friday, White House spokesman Judd Deere said Obamacare was "an unlawful failure" in a statement.
"It limits choice, forces Americans to purchase unaffordable plans, and restricts patients with high-risk preexisting conditions from accessing the doctors and hospitals they need."
Azar and the administration have argued that any replacement plan will protect people with pre-existing health conditions. However, details of how this will work have yet to emerge.
"The exact details will be dependent on, frankly, the composition of Congress if and when the Supreme Court does strike down all or a large part of Obamacare," Azar said.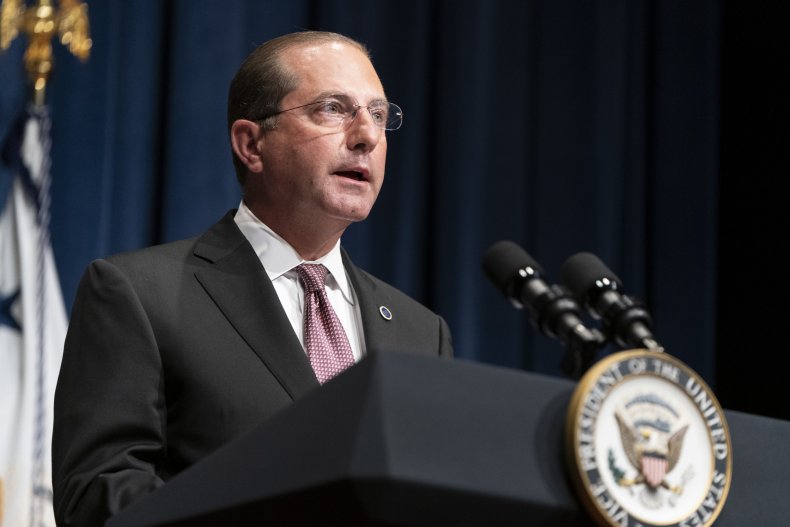 Democratic presidential nominee Joe Biden has criticized the Trump administration's attempts to overturn the ACA, accusing it of putting millions of American lives at risk during the pandemic while arguing that some coronavirus survivors could lose their comprehensive coverage if the lawsuit is successful.
"They would live their lives caught in a vice between Donald Trump's twin legacies: his failure to protect the American people from the coronavirus, and his heartless crusade to take healthcare protections away from American families," Biden said.
Amid the COVID-19 pandemic, the United States is the world's worst-hit country with more than 2.5 million confirmed cases and over 125,000 deaths.