Trump Administration Proposes Backroll on EPA Program that Gave Grants to Study Chemical Exposure on Kids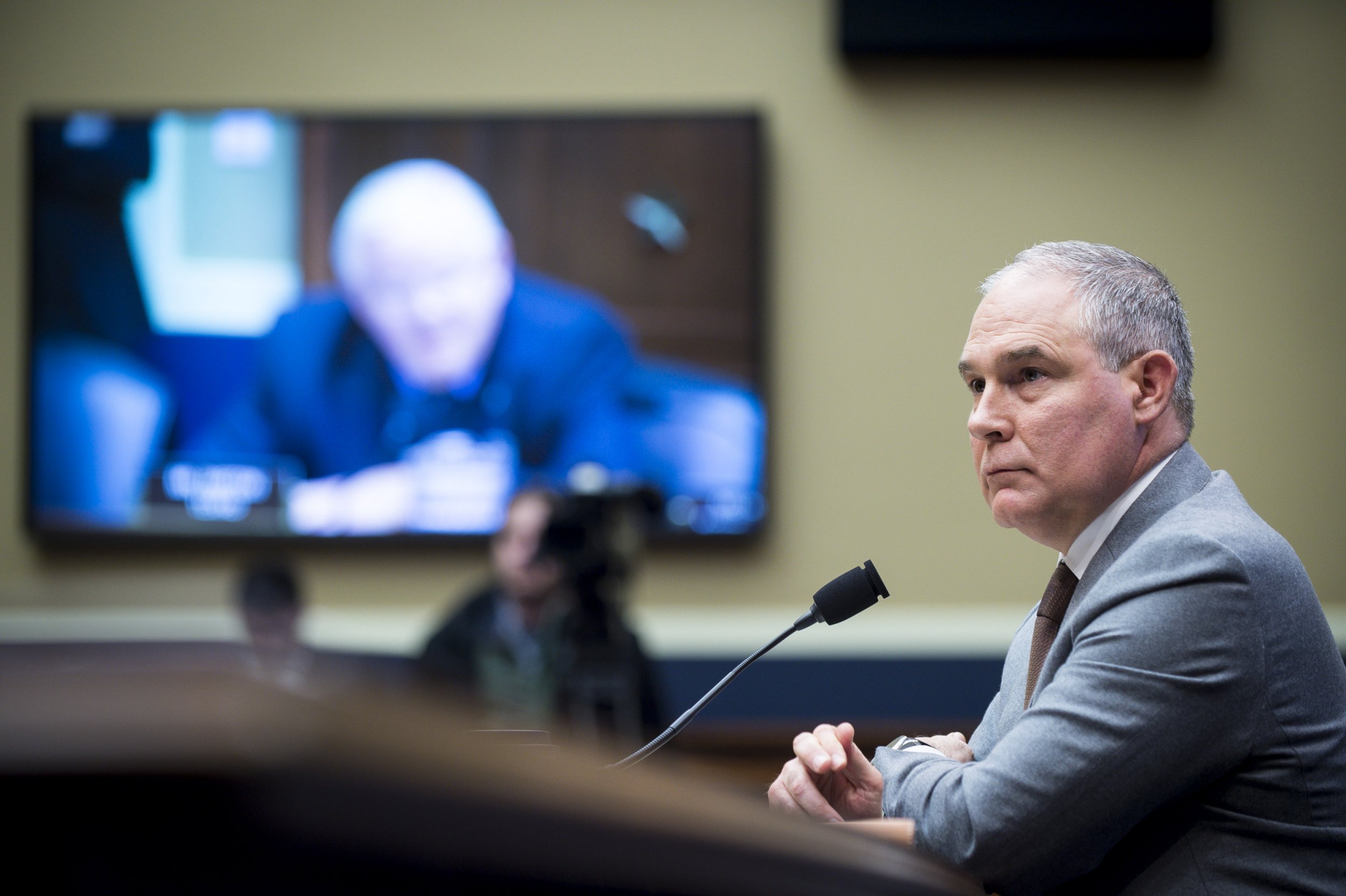 Amid an overhaul in the government's Environmental Protection Agency, the Trump administration has proposed a rollback on a federal program that gave grants for studies that examined the impact of chemical exposure on children and adults.
The Environmental Protection Agency's (EPA) National Center for Environmental Research (NCER) pushes out millions of dollars in grants and will be closed down in favor of a three-office consolidation, which was first reported by The Hill.
If the organization sets out to restructure, staffers will be shuffled to what will be now known as the new Office of Resource Management—and include the EPA's Office of Administrative and Research Support, Office of Program Accountability and Resource Management and NCER-managed grants and contracts.
Freedom of Information Act (FOIA) requests, as well as records management, would also be worked into the consolidation.
Critics note that the proposed merger—in which two of its offices do not focus on grants—is concerning as the EPA's research arm is dissolved.
"In order to maintain the quality of EPA's research, ORD career and political leaders are proposing management efficiencies to staff. ORD is proposing combining offices and functions into a new Office of Resource Management, including reorganizing staff to the labs and offices where their expertise is most effective," EPA spokeswoman Liz Bowman said in a statement to Newsweek.
This "potential reorganization" would not affect employment status of staffers, and the management of research grants will continue, the statement added.
The EPA has been under fire since the Trump administration has sought to downgrade the agency. While Administrator Scott Pruitt has been under fire by the scientific community, he has pushed budget cuts and offered buyouts that reduced staff numbers. When the EPA removed climate change references on its website in a highly scrutinized move, it signaled to many the agency's new change in direction.
Reports reflecting upheaval showed many "disheartened" in the agency's demotion as a mass exodus continues to hit its staffers. In December, it was reported that more than 700 employees—more than 200 of them, representing scientists—have since left. Former EPA employees have said it has left the agency gutted of knowledge from the last few decades as they cited low morale.