Trump Admin Scores Russia Probe Win as Former FBI Lawyer Expected to Plead Guilty to Falsifying Documents
A former Federal Bureau of Investigation lawyer is expected to plead guilty to falsifying a document that helped the bureau conduct surveillance on a former campaign adviser to President Donald Trump, according to a report by the Associated Press.
Kevin Clinesmith's expected guilty plea marks a win for the Trump administration, which has criticized questions regarding his campaign's ties to Russia for years and in 2019 launched an inquiry of its own into the investigation that special counsel Robert Muller conducted during Trump's first few years in office.
Trump addressed Clinesmith's expected plea at the beginning of a press briefing at the White House on Friday afternoon.
"Kevin Clinesmith, a corrupt FBI attorney who falsified FISA warrants in James Comey's very corrupt FBI is expected to plead guilty," Trump told reporters. "That's just the beginning, I imagine. What happened should never happen again."
The president went on to say it was a "terrible thing," adding "they spied on my campaign—and they got caught."
Clinesmith worked for the bureau in 2017 as it was investigating Carter Page, who joined Trump's campaign as an adviser in 2016. Page's ties to Russia helped fuel later allegations that Russia helped Trump win the 2016 presidential election.
Despite the connections Page and other members of Trump's campaign had with Russian officials, Muller concluded in 2019 that there was not sufficient evidence to file criminal charges against any of Trump's campaign advisers or administration officials.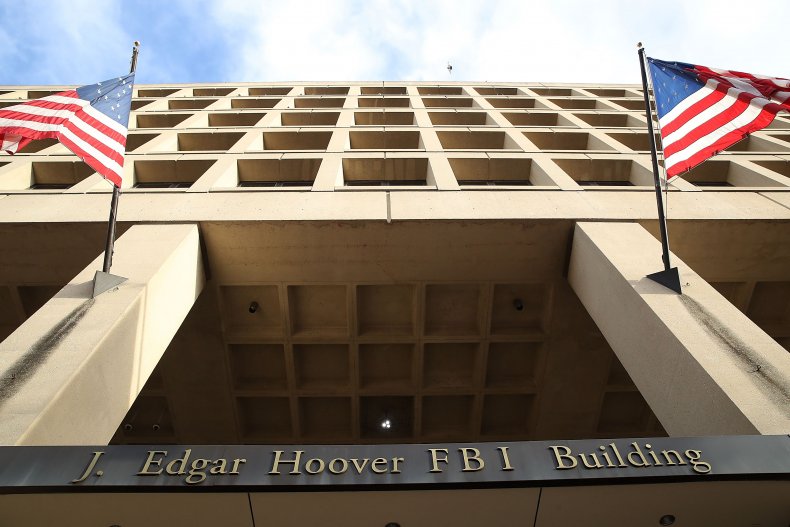 Shortly after Mueller's investigation began, Clinesmith allegedly made changes to an email to help the FBI gain approval to surveil Page. On June 19, 2017, Clinesmith allegedly changed the wording of a government email sent four days earlier to assist the bureau's investigation efforts, according to court documents obtained by the AP.
The revision Clinesmith allegedly made to the email changed its meaning to suggest Page was not a government source, though Page had worked with the CIA, the AP reported.
Clinesmith "did willfully and knowingly make and use a false writing and document, knowing the same to contain a materially false, fictitious, and fraudulent statement," the court documents allege.
Clinesmith resigned from the FBI last year and was identified as a possible target for the Department of Justice as it began looking into the bureau's Russia investigation, according to the AP.
The charge announced against Clinesmith on Friday marks the first criminal case filed in connection with the inquiry into Mueller's Russia investigation, according to the AP.
During an interview with Fox News on Thursday, U.S. Attorney General Bill Barr said he expected the leader of that investigation, attorney John Durham, to announce new developments soon.
Clinesmith's attorney, Justin Shur, told the AP Clinesmith planned to plead guilty to altering the email, which is the only count listed against him in the legal documents.
"Kevin deeply regrets having altered the email," Shur told the AP. "It was never his intent to mislead the court or his colleagues, as he believed the information he relayed was accurate, but Kevin understands what he did was wrong and accepts responsibility."
The FBI told Newsweek it is cooperating with the investigation.
"Under Director [Christopher] Wray's leadership, the FBI has been, and will continue to be, fully cooperative with Mr. Durham's review. This includes providing documents and assigning personnel to assist his team," an FBI spokesperson said. "While the FBI does not comment on ongoing legal matters, it is important to note the employee in this case no longer works at the FBI, resigning before an internal disciplinary process was completed."
Updated 8/14 at 4:30 p.m. ET: This article has been updated with additional information, background, comments from President Donald Trump and a response from the FBI.