Trump Administration Still Visiting Saudi Arabia as France, U.K., Germany Suspend All Political Trips to Kingdom, Report Says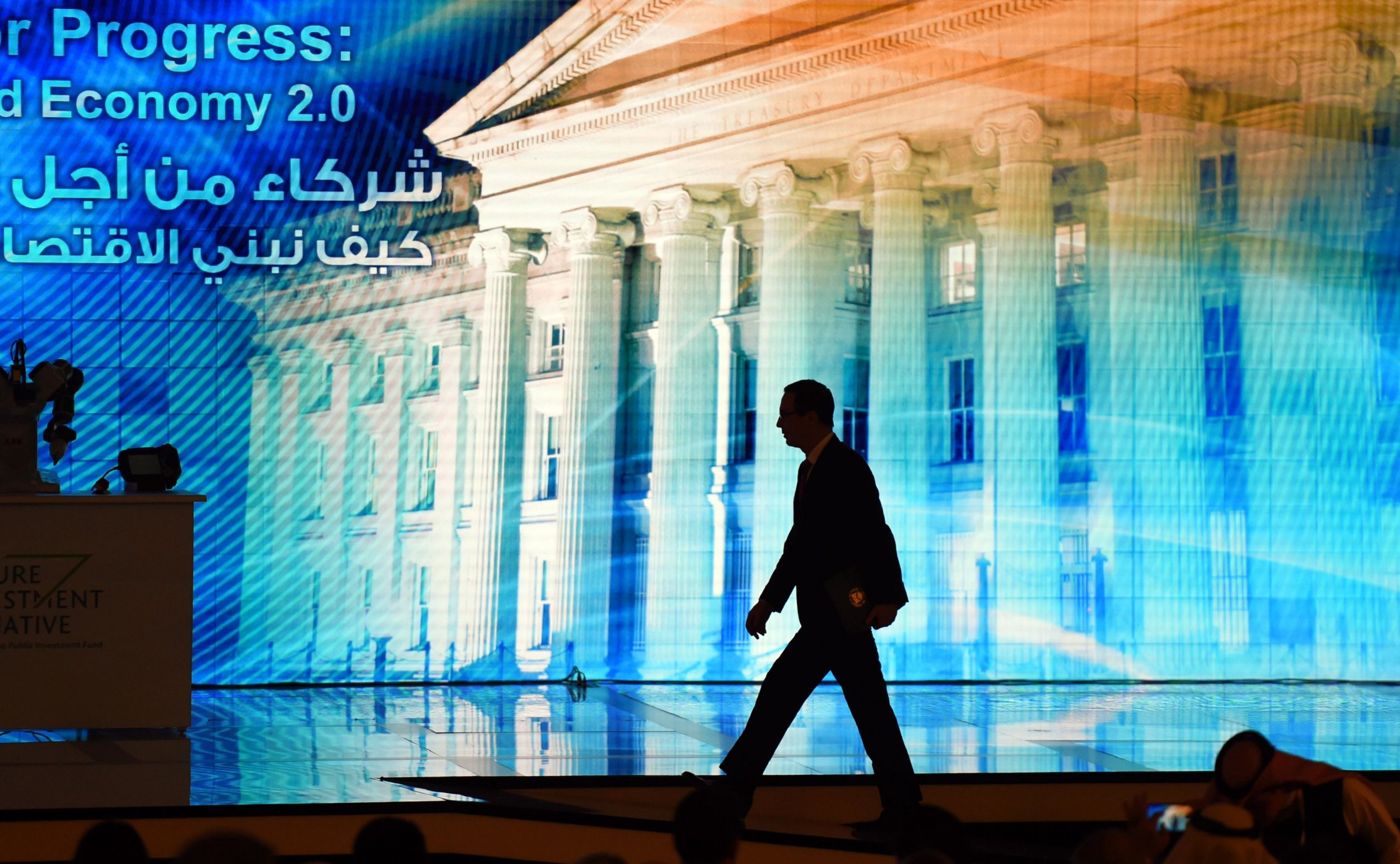 A U.S. top financial official was set to make a visit to Saudi Arabia next week as other officials and business leaders suspended trips to the kingdom over allegations it was involved in the disappearance and potential murder of a dissident journalist living abroad.
Prominent Saudi media figure Jamal Khashoggi was last seen entering Riyadh's consulate in Istanbul on October 2 and Turkish authorities have claimed mounting evidence that the writer, who fled his native country last year and frequently criticized the royal family in columns appearing in The Washington Post, was killed and dismembered in the building. While the U.S. has been hesitant to blame Saudi Arabia, the Trump administration has increasingly come under pressure to take action.
A number of Western finance ministers and global business leaders have pulled out of the Future Investment Initiative financial summit set to take place in Riyadh later this month. French President Emmanuel Macron announced Thursday that he would be suspending all political trips to the kingdom in coordination with his counterparts in Germany, the Netherlands and the United Kingdom, according to Bloomberg News.
That same day, Steven Mnuchin, head of the Treasury Department, announced he would no longer be attending the financial summit. On Friday, however, The Washington Post reported that Mnuchin was still scheduled to attend an anti-terror financing gathering next week in the Saudi capital.
Newsweek subscription offers >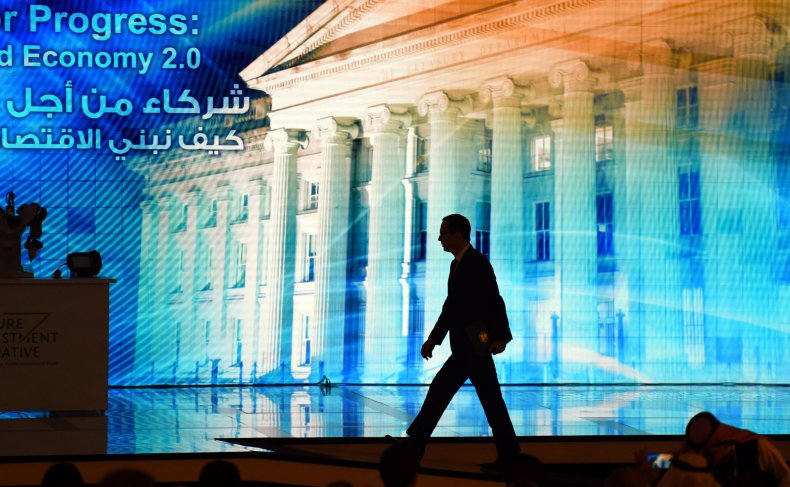 The event is a gathering of the Terrorist Financing Targeting Center, described as "a collaborative approach to confronting new and evolving threats arising from terrorist financing" in a Treasury Department press release announcing the project in May 2017. The center joins officials from the U.S., Saudi Arabia and allied governments of the Arabian Peninsula in an effort to curb the flow of money to groups they consider to be terrorist organizations.
Past collaborations between Washington and Riyadh through the center have included sanctioning figures said to be associated with Iran-backed Lebanese Shiite Muslim Hezbollah movement in May. A press release issued by the Saudi embassy in Washington at the time said that the move was carried out through the kingdom's Presidency of State Security.
This body, a merger of counterterrorism and domestic intelligence efforts, was created by Saudi Arabia's King Salman last summer, shortly after replacing his nephew to designate his son Prince Mohammed bin Salman as heir to the throne. Since then, Prince Mohammed has effectively taken the helm of the kingdom and its everyday affairs, consolidating power through insider purges that parallel a public vow to for moderate reform in the conservative Sunni Muslim kingdom.
Newsweek subscription offers >
The Presidency of State Security and Prince Mohammed's security apparatus, in general, have come under new scrutiny amid Khashoggi's disappearance. As Turkish authorities investigate what happened to the missing journalist, the working theory appears to be that a 15-man Saudi hit squad traveled from Riyadh that day to take him out. Turkish authorities have released the identities of these suspects, and the case took another turn Thursday when one of them was linked to the scene of the crime.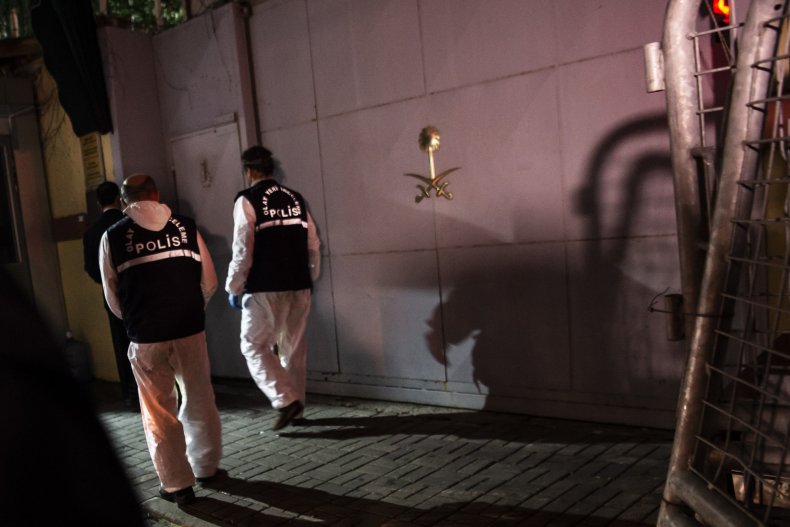 Pro-government Turkish newspaper Sabah leaked CCTV footage appearing to show Maher Abdulaziz Mutreb—one of the Saudi persons of interest in the Turkish probe—at the consulate just prior to Khashoggi's disappearance. Mutreb has also been spotted alongside Prince Mohammed as a potential member of his security detail on trips to the U.S., France and Spain as the Associated Press reported.
Facing calls for action against Saudi Arabia by lawmakers, Trump has remained hesitant to blame Riyadh and dismissed the possibility of suspending lucrative arms sales to the kingdom. In remarks to reporters on Thursday, however, he conceded that "it certainly looks" like Khashoggi is dead and warned of "very severe" consequences should the Saudi government be found responsible.
Trump Administration Still Visiting Saudi Arabia as France, U.K., Germany Suspend All Political Trips to Kingdom, Report Says | World