Trump Admin Tackling Wrong Problems on Opioid Overdoses, Says Bioethicist Who Became Dependent on Prescriptions
The federal government has come under a lot of scrutiny the past few months for its sluggish response to the opioid epidemic, but recent policies by President Donald Trump's administration seem to forget about chronic pain patients.
You wouldn't have to make this kind of trade-off with a more thoughtful policy, according to Travis Rieder, a research scholar at the Johns Hopkins Berman Institute of Bioethics, who was formerly dependent on prescription painkillers.
After widespread reports that federal guidelines from 2016 led doctors to turn away pain patients, the Trump administration told physicians last week to use more caution. Meanwhile, the Drug Enforcement Administration (DEA) is poised to pass massive cuts in opioid production in the U.S., although pain victims are begging the agency to reconsider.
We asked Rieder, a bioethicist who became dependent on prescription opioids after he almost lost his left foot in a motorcycle accident, about the "trade-offs."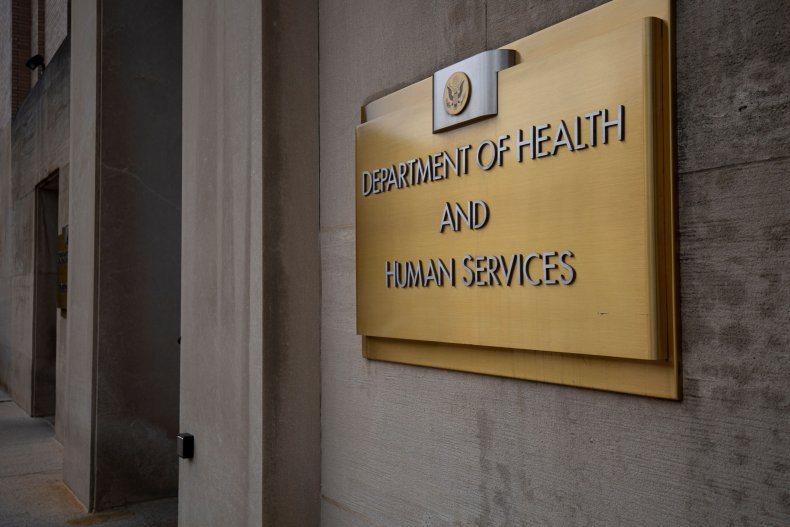 How do we think about responsible opioid prescribing against the backdrop of an overdose crisis?
"We're focusing really heavily on restricting access to prescription opioids, but that's because it's what we're comfortable doing," Rieder said. "There's not actually any evidence that these cuts save lives."
In its efforts to catch up with the opioid epidemic, the federal government is almost entirely focused on controlling supply without slowing demand, according to Rieder. Meanwhile, blanket production cuts don't do much to help people who are already dependent on the drugs.
"It's the same war on drugs mentality we've been seeing for decades," said Rieder. "It didn't work when it comes to illicit drugs, and it's not going to work when it comes to prescription drugs either."
If reducing supply of prescription opioids isn't the answer, what is?
"First of all, there is a supply problem. When we flooded the country with pharmaceutical-grade opioids, we did see the initial spike that set off today's opioid crisis. So the question is: How do we do responsible opioid prescribing?" Rieder said.
"It takes nuance, and the government is not good at legislating nuance," he continued.
Instead, the U.S. should require better addiction education for doctors and better reimbursement by insurance groups for time-intensive pain medicine and non-opioid therapies, according to Rieder.
The average cost of generic oxycodone is well under $25 for 30 tablets at 5 milligrams each. In contrast, the average cost of medical marijuana, which is often not reimbursed by insurance, depends on the state. In Portland, Maine, half an ounce of legally dispensed marijuana will run more than $80, according to listings by retailers.
Many chronic pain patients have written the DEA complaining about this phenomenon: They can afford prescription opioids, but they can't afford alternatives.
How have government measures thus far adversely affected doctors and their ability to treat patients with chronic pain or traumatic injuries?
"It's really hard for them to take on high-dose opioid pain patients," Rieder said. "Many doctors who treat opioid patients feel a genuine pressure to abandon them or to taper them, because a lot of places are putting physicians' medical license at stake," he said.
In some states, doctors have to testify before a review board to justify prescriptions given to patients. When patients die of overdoses or when doctors' opioid prescriptions outpace those of their peers, they can get letters from U.S. attorneys or regional medical examiners.
"That has a genuine chilling effect," Rieder explained, because doctors are less willing to take on these patients, "who have nowhere else to turn."
In 2016, the North Carolina Medical Board launched investigations into physicians who had patients on high-dose opioids and two or more patient deaths related to opioid overdoses, according to reporting by North Carolina Health News.
Between the investigations and fear of scrutiny from the DEA, nearly 700 doctors in North Carolina have ceased prescribing opioids, according to a survey by the state medical board.
At the end of the day, isn't laying off prescription opioids a good thing?
According to Rieder, doctors shouldn't give out opioid pills "like candy" and find themselves on the side of the pharmaceutical companies, many of whom have engaged in criminal conduct to promote the product. But, he added, we should also believe pain patients.
"I had tapering protocol mismanaged. I felt like it was going to end my life. Every moment of an opioid withdrawal was the worst moment of my life, and that includes getting my foot blown off by a van," Rieder said.
"We'll be well served by asking why we take so many drugs, and what the reasons are for taking drugs, and trying to address the basic elements of society that lead people to take drugs in the first place."
For more on Rieder's experience with opioids, information on his recent memoir, In Pain, is available on his personal website.