Trump Administration Abandons Bid to Bar Transgender Recruits From U.S. Military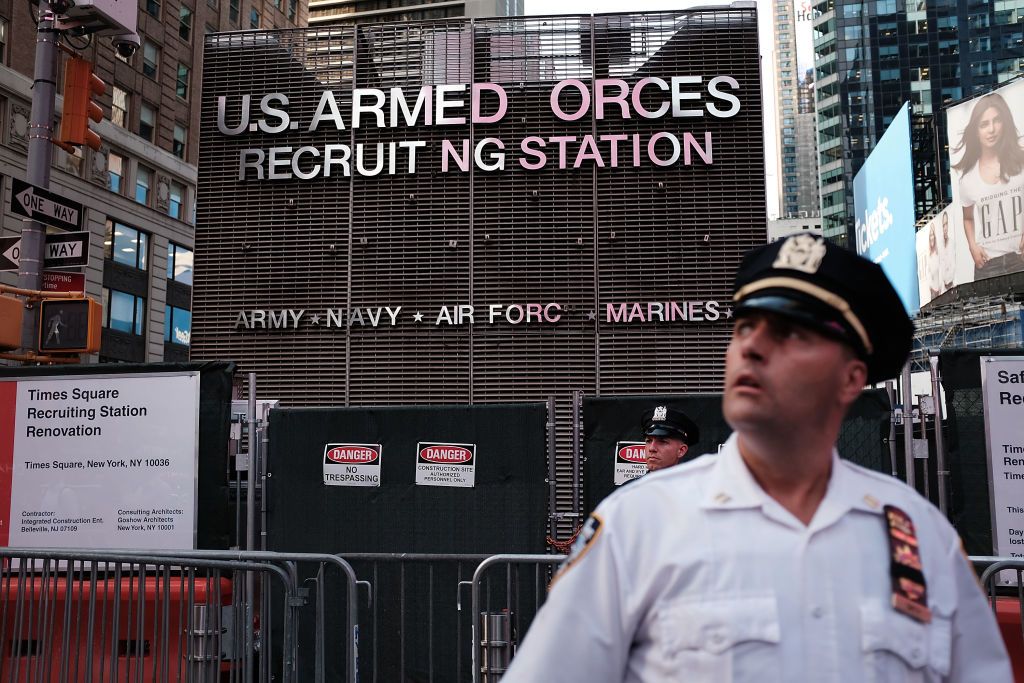 The Trump administration has abandoned its bid to prevent openly transgender people from serving in the U.S. military, the Pentagon announced late Friday night.
In July, the Trump administration attempted to delay an Obama-era Department of Defense ruling allowing openly transgender Americans to enlist in the military from January 1.
President Donald Trump tweeted last summer that the administration "will not accept or allow ... Transgender individuals to serve in any capacity" in the U.S. military.
Trump cited the "tremendous medical costs and disruption that transgender in the military would entail."
However the policy has met with several federal court challenges—with two federal appeals courts upholding rulings that the Trump administration could not enforce the ban.
In a statement to Reuters, the Department of Justice said it would not fight the January 1 deadline and was not challenging the court rulings, but that the Trump administration may consider other means of blocking transgender people enlisting.
"The Department of Defense has announced that it will be releasing an independent study of these issues in the coming weeks," the official said.
"So rather than litigate this interim appeal before that occurs, the administration has decided to wait for DOD's study and will continue to defend the president's lawful authority in district court in the meantime."
In September, the Pentagon said it had created a panel of senior officials to study how to implement a directive by Trump to prohibit transgender individuals from serving. The Defense Department has until Febuary 21 to submit a plan to Trump.
In a statement cited by NPR, attorney Peter Renn of the LGBT civil rights advocacy group Lambda Legal said advocates "are relieved that we don't have to hit pause on the constitutional rights of transgender people who are willing and able to serve our country."
According to a study by the Rand Corporation, there are between 1,320 and 6,630 transgender troops currently serving in the U.S. military.