Trump Administration 'Obsession' With Attacking Women's Reproductive Health Puts Their 'Lives at Risk,' Senator Says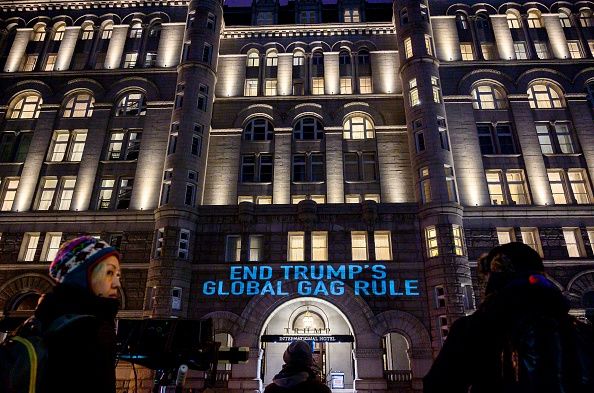 The Trump administration's "obsession" with attacking women's reproductive health is putting women at risk, Senator Jeanne Shaheen of New Hampshire said Tuesday in response to the decision to expand a rule prohibiting aid to foreign organizations that provide abortions.
The rule, known as the Mexico City policy or the global gag rule, is a U.S. directive that requires foreign organizations receiving U.S. funding to pledge that they won't perform or promote abortion as part of their sexual or reproductive health care programs. Organizations receiving U.S. funds are prohibited from even advocating for women's right to access safe and legal abortions, even if they are using their own funds for this advocacy work.
Secretary of State Mike Pompeo announced Tuesday that the U.S. will expand the rule by also canceling funding for overseas groups that might be providing aid to outside organizations that provide women in developing countries with abortions or advice about seeking an abortion.
"We will refuse to provide assistance to groups who provide funding to other groups [that provide or discuss abortion]," Pompeo told reporters on Tuesday. "American taxpayer dollars will not be used to underwrite abortions."
Senator Shaheen, the only woman on the Senate Foreign Relations Committee, immediately slammed the decision.
"This administration's obsession with attacking women's reproductive health is egregious and dangerous," Shaheen told Newsweek in an emailed statement. "Further expanding the Global Gag Rule puts international organizations in an impossible position: provide women the full scope of reproductive health care services or deny critical funding that saves lives. That is unconscionable."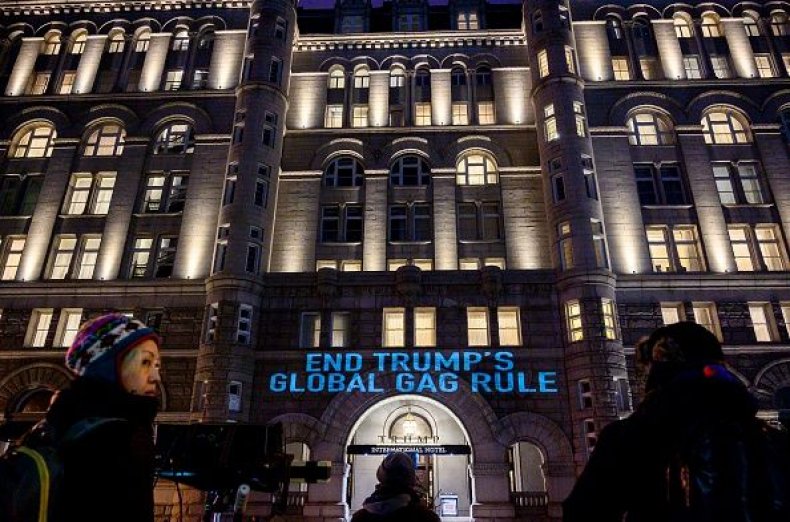 "While Secretary Pompeo's announcement was not accompanied by any sort of plan for implementation, his announcement signifies a further expansion of a policy that puts women's lives at risk around the world and has proven not to achieve its stated aim of reducing abortions," Shaheen continued. "Instead, the Trump administration's actions threaten access to critical services that prevent maternal deaths, treat HIV and Zika, and provide communities with lifesaving health care."
Shaheen and House Appropriations Chair Nita Lowey, of New York, are pushing for bipartisan legislation that would permanently repeal the global gag order. Republican Senators Susan Collins of Maine and Lisa Murkowski of Alaska have joined Shaheen's efforts to introduce the legislation in the Senate.
Global development, health and advocacy organizations have similarly argued that the rule has had a negative impact on health care in developing countries.
"The Global Gag Rule has been an unmitigated disaster for people throughout the developing world. It is undermining progress on maternal and child health. It is leaving millions of people without access to health care," Brian Dixon, senior vice president of media and government relations at Population Connection Action Fund, an advocacy group tracking family planning programs, told Newsweek in an email.
Trump Administration 'Obsession' With Attacking Women's Reproductive Health Puts Their 'Lives at Risk,' Senator Says | World