Force Trump Hotels to Take in Homeless Asylum Seekers, Says Florida Mayor: 'Ask the President to Open His Heart and Home'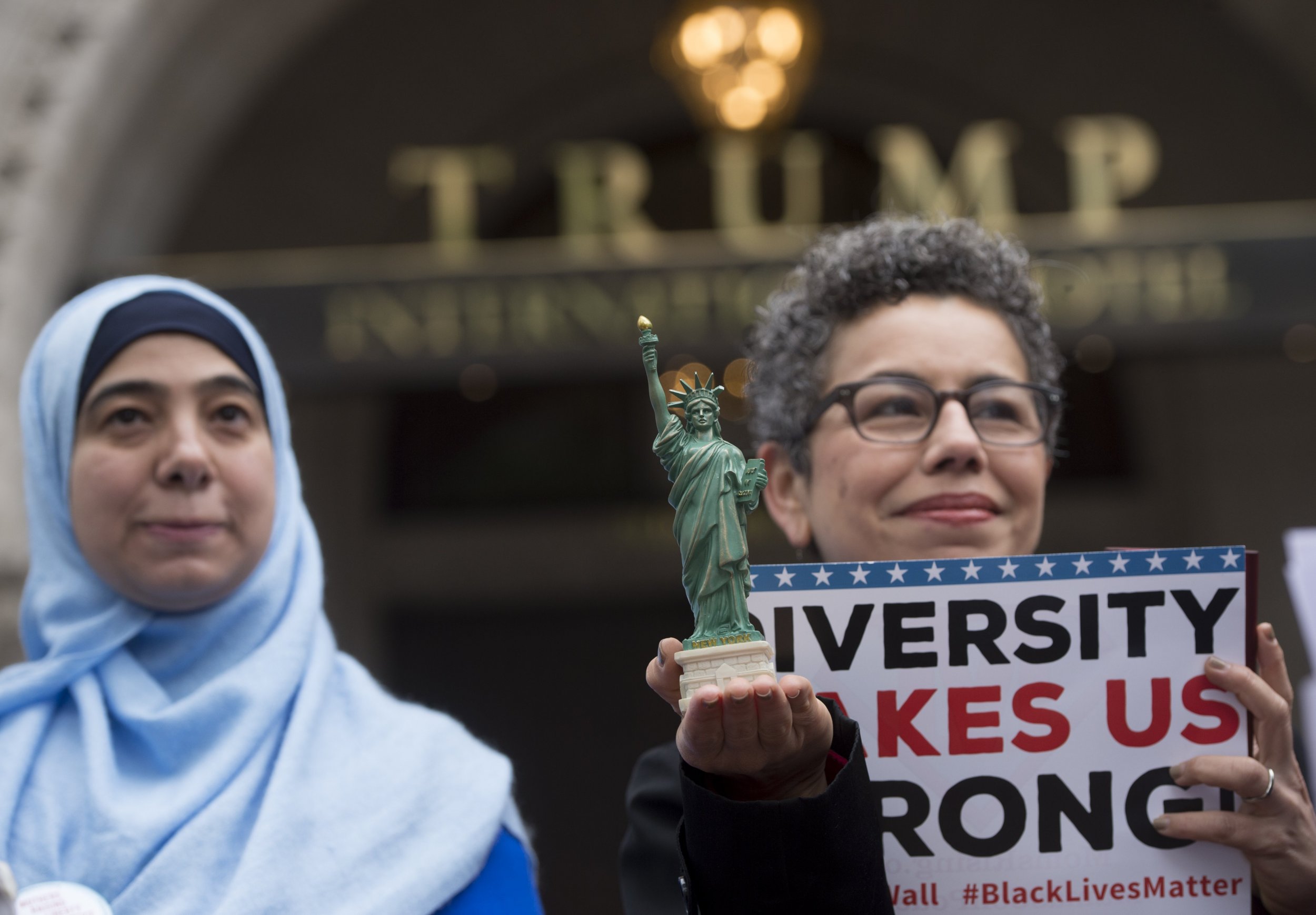 A South Florida mayor has offered up a proposal to deal with the Trump administration's plan to release hundreds of asylum seekers into two of the region's counties: bring them to Trump hotels and ask President Donald Trump to open up his own "heart and home."
Broward County Mayor Mark Bogen said in a statement on Thursday that he had been informed by U.S. Customs and Border Protection officials that the agency planned to release hundreds of asylum-seeking families caught crossing into the U.S. into his county each month on a weekly basis, without any apparent plans to address their needs for shelter, food and support.
Under the new plan, the government is expected to release as many as 1,000 migrant families into both Broward and Palm Beach counties each month.
Branding the approach "irresponsible," Bogen said that while his office would do "everything possible" to help asylum seekers, without help from the federal government the plan could risk creating a "homeless encampment" in Broward County.
"This is a humanitarian crisis. We will do everything possible to help these people," Bogen said. However, he added: "If the president will not provide us with financial assistance to house and feed these people, he will be creating a homeless encampment."
"To bring hundreds of people here every week without providing the necessary resources to house and feed them is inhumane," Bogen said in a statement released by his office.
If U.S. immigration officials do leave asylum seekers stranded in South Florida, however, the Broward County mayor said he has a plan.
Noting that while the county had not had the chance to properly "address this issue," Bogen said: "In my opinion, the people that we can't find shelter for and will become homeless, I would suggest that we bring them to the Trump hotels and ask the President to open his heart and home as well."
Whether Bogen was serious about his suggestion remains to be seen.
The mayor said that county officials would be reaching out to all charities, non-profits and businesses in the area to help support asylum seekers as best as they can.
However, he said the sudden influx of arrivals would put further strain on the area's social services and could leave immigrants left in the county with no money, housing or basic knowledge of the area.
In a separate statement, Democratic Florida Rep. Lois Frankel condemned the Trump administration for "using human beings as political pawns" and vowed that her office would be looking into the issue.
"Immigrants play a valuable role in American society and folks seeking refuge should be treated with dignity," Frankel said. "By threatening to move migrants from the border to Palm Beach County, the Trump Administration is using human beings as political pawns."
The decision to move asylum seekers to Florida appears to be the latest effort by federal immigration authorities to release families arriving at the border directly into local communities, as CBP officials continue to warn that their own facilities are already overwhelmed by the influx of arrivals at the U.S.-Mexico border.
It is unclear why South Florida appears to have been chosen early on as a location for asylum seekers to be released. CBP has not immediately responded to a request for comment from Newsweek.
Trump has repeatedly suggested that so-called "sanctuary cities" should face repercussions for refusing to cooperate with federal immigration authorities. However, officials in both Broward and Palm Beach counties have denied enforcing "sanctuary city" policies, which effectively help to protect undocumented immigrants from deportation and prosecution.