Trump Administration Wants to Limit Diversity Guidelines in College Admissions: Report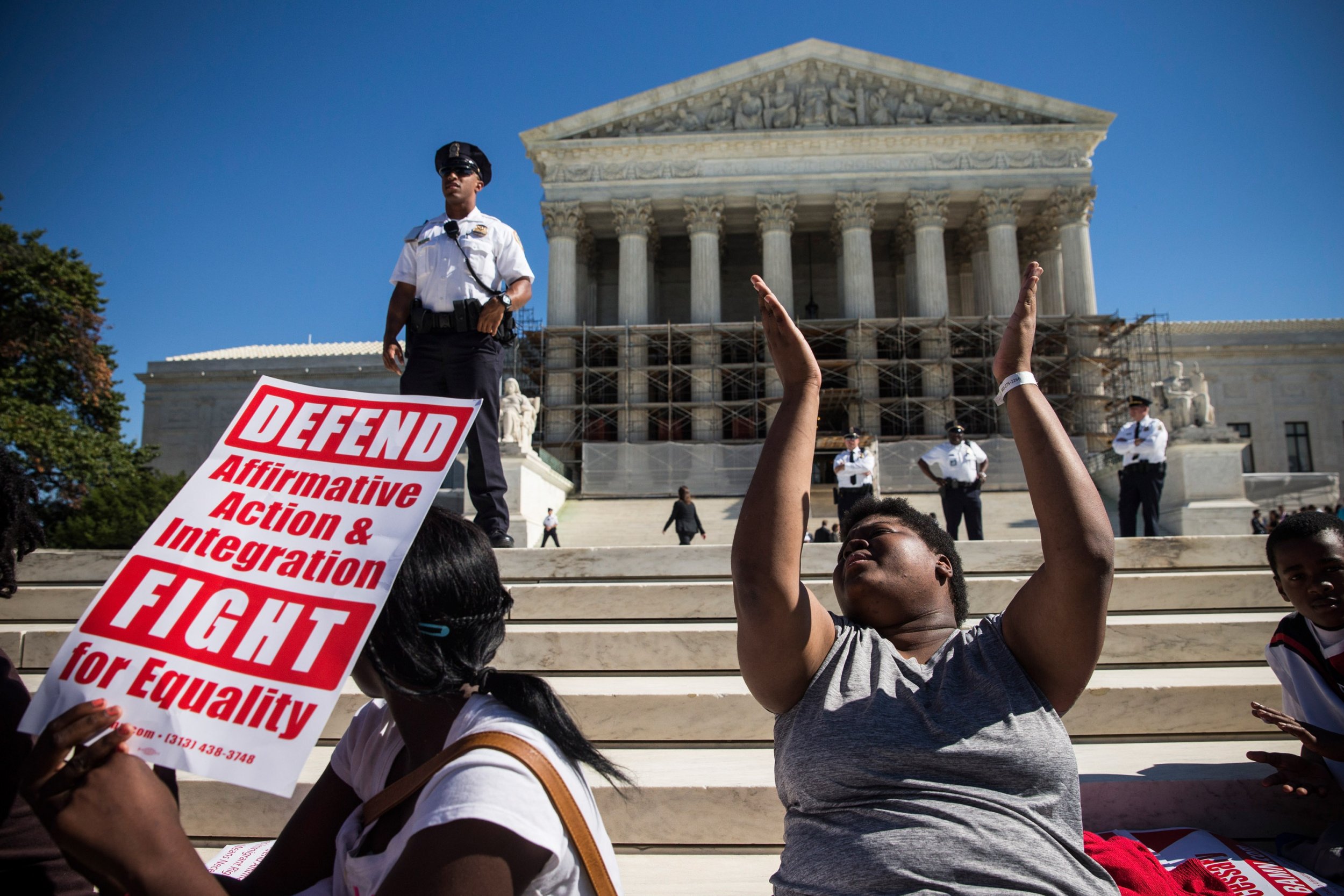 The Trump administration will end a set of Obama-era policies and guidelines that aim to promote diversity on university campuses by encouraging the use of race in college admissions, according to a Wall Street Journal report.
The policies, enacted by President Barack Obama's Justice and Education departments in 2011 and 2016, focused on providing legal guidance to colleges that wanted to include race as a factor in admissions. The guidelines encouraged schools to "avoid racial isolation" when evaluating prospective students.
The Trump administration, which has long signaled its dissatisfaction with affirmative action, argued that these policies went beyond the Supreme Court's ruling on affirmative action and misled schools into exceeding the legal precedent.
"The executive branch cannot circumvent Congress or the courts by creating guidance that goes beyond the law and—in some instances—stays on the books for decades," Justice Department spokesperson Devin O'Malley told CNN in a statement. "Last year, the Attorney General initiated a review of guidance documents, which resulted in dozens of examples—including today's second tranche of rescissions—of documents that go beyond or are inconsistent with the Constitution and federal law. The Justice Department remains committed to enforcing the law and protecting all Americans from all forms of illegal race-based discrimination."
But Anurima Bhargava, who monitored civil rights enforcement in schools under Obama's Justice Department said that the Trump administration was just trying to decrease diversity in higher education. "The law on this hasn't changed, and the Supreme Court has twice ruled reaffirming the importance of diversity," she told The Wall Street Journal. "This is a purely political attack that benefits nobody."
On Twitter, Vanita Gupta, who ran the Justice Department's civil rights department during Obama's presidency, wrote: "This guidance restated the law and our national commitment to diversity. The retraction reflects that the DOJ no longer has that commitment."
The Supreme Court set the precedent that allowed for affirmative action in college admission decisions in 1978 and reaffirmed that precedent in 2003, 2013 and 2016.
"I'm pleased that the Supreme Court upheld the basic notion that diversity is an important value in our society," President Obama told reporters at the White House after the 2016 ruling. "We are not a country that guarantees equal outcomes, but we do strive to provide an equal shot to everybody."
But conservatives argue that these rulings could unfairly harm white and Asian college applicants.
Trump's Justice Department has agreed to investigate a complaint filed by more than 60 Asian-American advocacy groups that claims Harvard University's admissions process discriminates against Asian candidates by limiting their acceptance rate.
In June, a special report by ProPublica found that Trump's Department of Education had dropped more than 1,200 civil rights investigations opened during the Obama administration. In April, the department, headed by Betsy DeVos, set in force new guidelines that allowed the closing of civil rights investigations if they were considered "too burdensome " to investigate.