Days After 'Shithole' Controversy, Trump Administration Bans Haiti From Applying for Low-Skilled Work Visa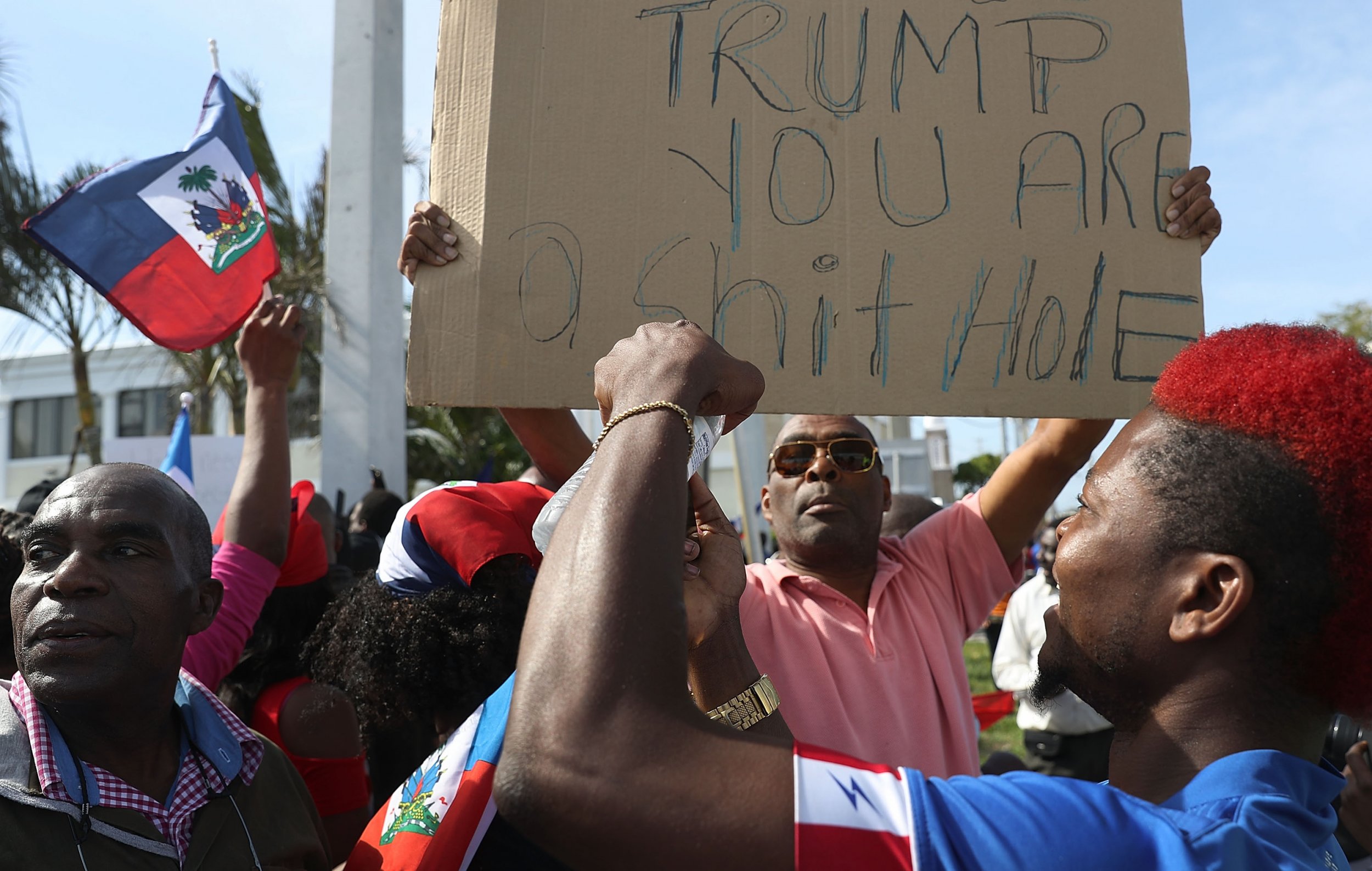 Following reports that President Donald Trump referred to several countries, including Haiti, as "shitholes" (reports the president partially denied), on Wednesday, the Department of Homeland Security (DHS) has now barred people from the Caribbean country from applying for low-skilled working visas.
DHS said in a regulatory filing that it was removing Haiti from a list of more than 80 countries whose citizens can be granted H-2A and H-2B visas, given to seasonal workers in agriculture and other industries.
It justified the decision by citing the "high levels of fraud and abuse" from Haitians on the program, and "a high rate of overstaying the terms" of their visas.
Approximately 40 percent of Haitians overstayed on a variety of non-immigrant U.S. visas, including H-2As and H-2Bs, in the 2016 fiscal year, according to a DHS report.
Just a few dozen Haitians entered the United States on the visas each year since they were given permission to do so in 2012 by the Obama administration, according to DHS data.
Sixty-five Haitians entered the United States on H-2A visas, given for agricultural work, in the 2016 fiscal year, and 54 Haitians were granted H-2A visas by the State Department between March and November 2017. The number of Haitians entering in 2016 on H-2B visas, which are for non-agricultural seasonal work, was more than zero but too low to report, according to DHS.
Belize and Samoa were also removed from the lists, for risks stemming from human trafficking and not taking back nationals ordered removed from the United States, respectively.
Supporters of the visas say they gave Haitians a rare opportunity to work legally in the United States, contribute to the U.S. economy and help fund the recovery of Haiti after a major earthquake in 2010, which killed more than 200,000 people.
The announcement was made less than a week after President Donald Trump reportedly asked lawmakers "why are we having all these people from shithole countries come here?"—referring to El Salvador, Haiti and several African nations.
The controversial comment came during a heated discussion on the future of immigration policy between Republican and Democrat lawmakers in the Oval Office, where Trump questioned why the U.S. would continue to take in immigrants from poor countries. The president also reportedly wondered why the U.S. didn't have more immigrants from predominantly white and economically stable countries like Norway.
However, though Democratic Senator Dick Durbin said Trump used the slur, Republican lawmakers, including Homeland Security Secretary Kirstjen Nielsen, said they could not recall the word being used. Trump defended his harsh language, but later denied using the language reported. He defended and his relationship with Haiti in an interview with Reuters on Wednesday.
"I love the people. There's a tremendous warmth. And they're very hard-working people," he said.