The Trump Administration Could Cause a Public Health Crisis, Researchers Say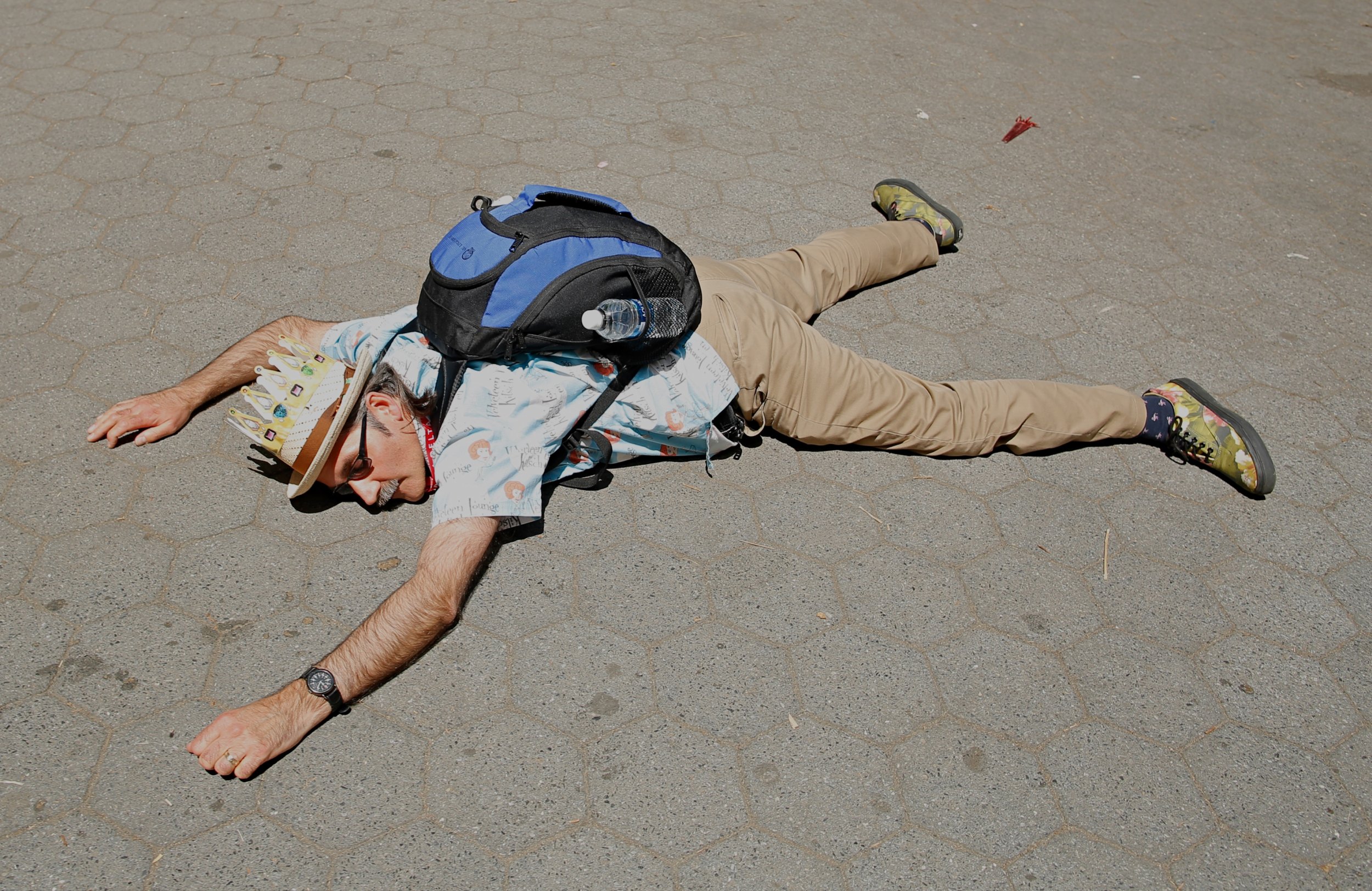 Updated | If the unceasing fire hose of news about the Trump administration has not been enough to knock you down, then perhaps a prediction of impending illness will do the trick.
Researchers from the Harvard T.H. Chan School of Public Health and McLean Hospital Spirituality and Mental Health Program are warning about serious health ramifications from the recent presidential election. Writing in the New England Journal of Medicine, they point to the history of mental and physical illness resulting from fear and anxiety fueled by previous political climates as a parallel to the rising hostility and stress that many people are currently experiencing. But whereas past election-related illnesses happened at different times, in different decades, today they are occurring all at once, and increasingly.
The authors' concern revolves around racial hostility, prejudice and worry. "The presidential candidacy of Donald Trump appeared to bring further to the surface preexisting hostile attitudes toward racial and ethnic minorities, immigrants and Muslims," they write. A survey of 2,000 elementary and high school teachers by the Southern Poverty Law Center found that many students felt "emboldened" to use racial slurs and other bigoted speech directed against those three groupings. Sixty-seven percent of those teachers said that many students worried about what would happen to their families as a result of the election. The fear was warranted: Following the election, harassment has increased across the country, most commonly at schools.
These developments are a significant source of stress for many Americans. Study co-author David Williams, who teaches about public health, sociology and health disparities at Harvard University, says that such an overload of stress can have dire health consequences. Williams explains that the stress itself is not the issue. "Stress is part of the human experience," he says. But when the amount of stress we are facing exceeds our ability to cope, the physiological systems designed to handle it fails. That failure harms the body in varying ways. "For one person it could lead to hypertension, for another person it could worsen diabetes," says Williams. "For another, it could induce patterns of binge eating that lead to obesity, which leads to a range of other problems."
And many Americans say that the outcome of the 2016 presidential election is a significant source of stress. A survey by the American Psychological Association reported that 26 percent of Republicans, 72 percent of Democrats, 69 percent of blacks and 56 percent of Hispanics felt that way. The same study found that two-thirds of the 1,019 adults surveyed were stressed about the future of the U.S. "That's a high burden," says Williams.
"There is ample evidence that discrimination and prejudice are associated with adverse health outcomes," says Katherine Keyes, epidemiologist at Columbia University Mailman School of Public Health, who was not involved with the study. "And there's ample evidence that incidents of discrimination and prejudice have increased since the election."
History reveals the tight link between national events and health outcomes. A Detroit-based study following the 9/11 attacks found an association between increased discrimination and psychological distress among people from the Middle East. Another study found a pattern of low-birth-weight babies among Arab-American women in California following 9/11.
But the effects of discrimination can have even more concrete health consequences, the researchers say. The Arizona law enacted in 2010 allowing local police to stop anyone they suspected of being undocumented and to detain anyone without proof of citizenship was followed by a decline in public assistance to mothers of Mexican origin. A similar law in Alabama preceded a similar decline in the use of public health services.
Related: The new health care bill may cost you
Williams and his co-author, Morgan Medlock, a psychiatrist at McLean Hospital and Massachusetts General Hospital, also worry about the continued threat that lawmakers will eliminate health care options. "History has taught us that such cuts in health and social services programs can have pervasive negative effects on health," they write. They cite the 1981 cuts to such programs by the Reagan administration, which left 600,000 Medicaid beneficiaries without insurance and led to the closure of 250 community health centers, among other changes.
In other words, the current political climate is causing multiple types of stress that have led to health problems in the past, and the totality of that stress may itself be too much for our systems to handle. Williams and Medlock urge health-care providers to take heed. "I have been struck by the reports of hostility and negative experiences," says Williams, "and I think that many clinicians may not be aware of the evidence."
"What we see going on in the U.S. right now requires multiple sectors to respond to a real public health threat," says Keyes. "It's not ideological or political, it's public health."
Related: The plight of Alzheimer's disease in rural America
This story has been updated with comments by Katherine Keyes.