Separated families: Trump Administration Creates Family 'Reunification Task Force'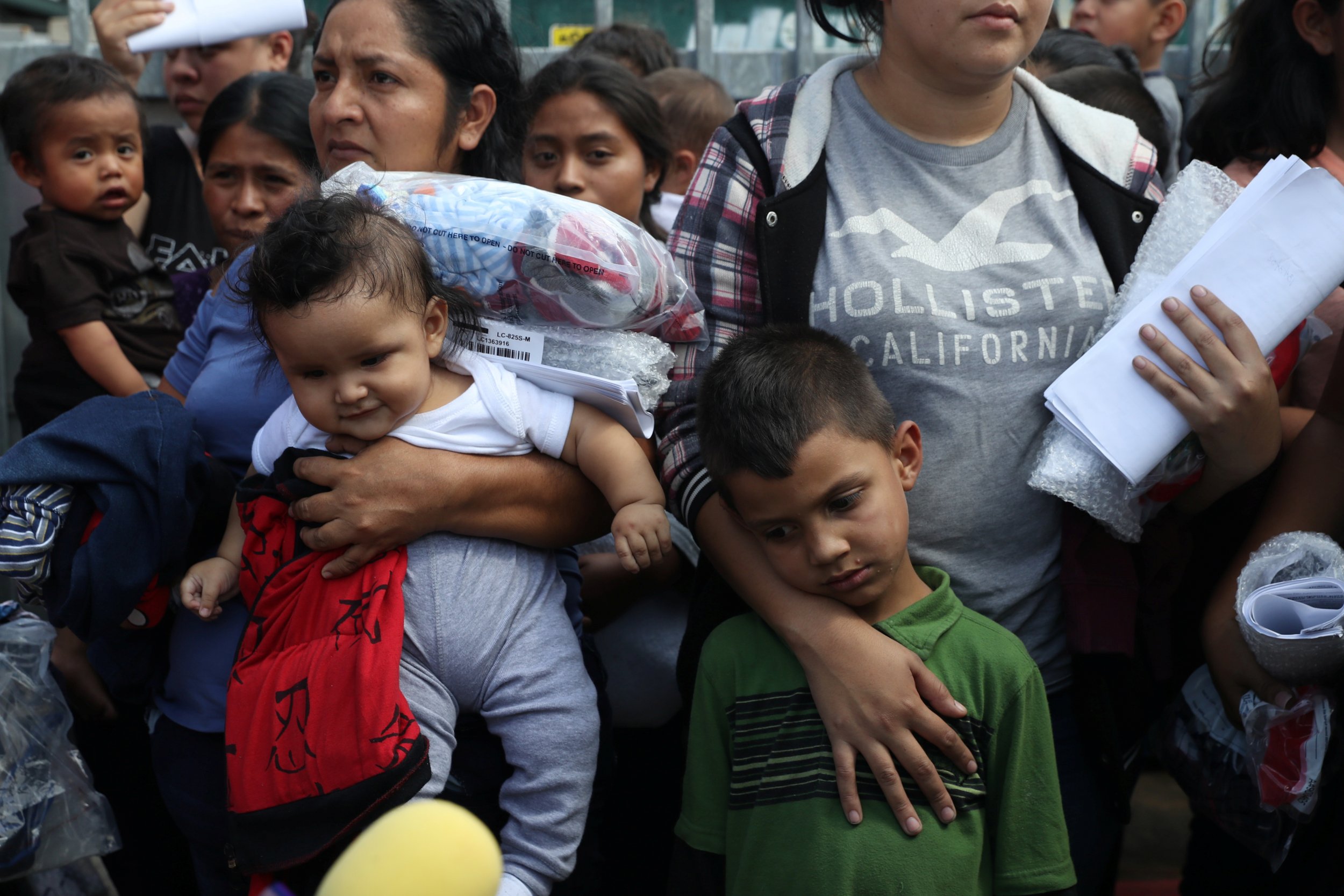 The Department of Health and Human Services (HHS) created an "unaccompanied children reunification task force" yesterday, which will be responsible for returning migrant children currently in the agency's custody to their parents, according to reports.
On Friday, Politico obtained an internal HHS document stating that the task force would operate under the guidance of the department's assistant secretary of preparedness and response. "The Secretary of Health and Human Services has directed the Assistant Secretary of Preparedness and Response assist the ACF Office of Refugee Resettlement with Unaccompanied Children Reunification," the document reads.
Evelyn Stauffer, an HHS spokesperson, told the news organization that the preparedness and response office intends to lend its "operational and logistical expertise in addressing this complex effort."
Earlier the same day, reports began to emerge of the Trump administration's plans to reunite separated migrant children held at Customs and Border Protection (CBP) with their families. "CBP expects that all unaccompanied children in their custody who were separated from adults who were being prosecuted will have been reunited with their families," a CBP administration official told CNN.
The children under the care of the CBP are those who were separated in the past three days and have yet to be transferred out of the federal agency's custody. The official also said that children will not be returned to their families if "the familial relationship cannot be confirmed, or believe the adult is a threat to the safety of the child, or the adult is a criminal undocumented immigrant."
Last week, President Donald Trump signed an executive order that effectively halted migrant family separations, a practice that saw thousands of children being ripped away from their parents at the U.S.-Mexico border and placed in child detention facilities. The move came amid mounting backlash from both Republicans and Democrats after photos, and audio and video recordings of children inside the facilities surfaced online.
The Trump administration's "zero-tolerance" immigration policy is still in place. Since it was announced in April, dozens of lawmakers and public figures have called on the president to end it.
He has not has not and continues to shift the blame for the policy to Democrats. "It is the Democrats fault for being weak and ineffective with Boarder Security and Crime. Tell them to start thinking about the people devastated by Crime coming from illegal immigration. Change the laws!" the president tweeted on Monday.
The Department of Health and Human Services (HHS) did not respond to Newsweek's request for comment.