The Trump administration proposed cutting funding for Baltimore's primary rat extermination program just a few months prior to President Donald Trump's "rodent infested mess" rant against the city in July.
Maryland Democratic congressman Elijah Cummings was among dozens of lawmakers who signed an April 4 House letter which successfully urged the U.S. Housing and Urban Development agency to continue integral grant funding for Baltimore's Healthy Elimination of All Pests Longterm (HEAL) program. Just four months after the Trump administration called for eliminating funding for the Baltimore Housing Authority's rat extermination program in March, the president labeled the city "a disgusting, rat and rodent infested mess" on Twitter.
The rat elimination HEAL program managed to reduce active burrows within the city's public housing from 1,836 in 2017, when the program started, to just 143 by the time of of Trump's late July tirade against Cummings and Baltimore, The Baltimore Sun first reported Monday.
The person in charge of eliminating rats in Baltimore's public housing sectors, Ken Strong, told the Sun that success of the rat-extermination program is dependent upon that consistent federal assistance.
In March, the White House proposed to eliminate the Community Development Block Grant (CDBG), which remains the top funding source for Baltimore's public housing agency to eliminate rats. According to Department of Public Works data collected alongside the Housing Authority, calls about rat-related issues dropped 35 percent between 2017 and 2019.
A spokesperson for the Baltimore Department of Housing and Community Development told the Sun the agency received $300,000 for HEAL in the program's first two years and requested an additional $50,000 to continue funding the widely successful efforts.
"If we stop, the rats won't stop," said Strong, who is currently a special assistant with the Housing Authority, in an interview this week with the Baltimore newspaper. "The successful control of rats has to be consistent...You have to stay on top of them because they spread so quickly and are so resilient."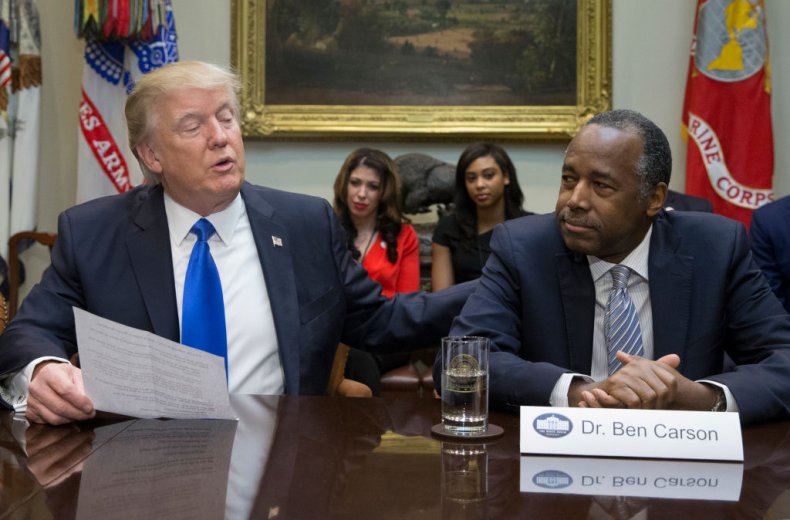 Last month, Trump appeared to place his personal grievances against Cummings and portions of his 7th Congressional District above his administration's own policy changes.
"Rep, Elijah Cummings has been a brutal bully, shouting and screaming at the great men & women of Border Patrol about conditions at the Southern Border, when actually his Baltimore district is FAR WORSE and more dangerous. His district is considered the Worst in the USA," Trump tweeted July 27, inciting widespread accusations of racism against the president.
"As proven last week during a Congressional tour, the Border is clean, efficient & well run, just very crowded. Cumming District is a disgusting, rat and rodent infested mess. If he spent more time in Baltimore, maybe he could help clean up this very dangerous & filthy place," Trump added via Twitter.
Every U.S. congressional district can access the CDBG funds and the April 4 letter signed by Cummings and dozens of other congressional lawmakers successfully reinstated the grant funding earlier this summer. HUD, which is run by the budget slash-friendly Dr. Ben Carson, is still yet to approve specific funding for Baltimore's rat program.
Trump later doubled down on his comments about Baltimore, saying the residents of the city's poorer areas are "living in hell."