Trump Administration Denies Iran Foreign Minister Visa to Attend U.N. Meeting Amid Rising Tensions: Report
Iranian Foreign Minister Mohammad Javad Zarif has been denied entrance into the U.S. to address the United Nations about the killing of Iranian General Qassem Soleimani, according to Foreign Policy. Soleimani was killed by a U.S. drone strike in January, authorized by President Donald Trump.
A Trump administration official reportedly informed U.N. Secretary-General Antonio Gutteres Monday that Zarif would not be allowed into the U.S. to attend a U.N. Security Council meeting scheduled for January 9.
Newsweek reached out to the Islamic Republic of Iran's Ministry of Foreign Affairs and the White House for comment but did not receive a response in time for publication.
"While U.S. displays utter contempt for UN Charter & its catastrophic adventurism encourages extremism and terror, tomorrow we'll host Tehran Dialogue Forum & discuss ways of achieving regional security, incl Hormuz Peace Endeavor," tweeted Zarif Monday.
Travel limitations on Iranian officials doing business at the United Nations were strengthened in 2019, only allowing them access to three areas, including the six blocks around the U.N. Headquarters, the residence of the Iranian ambassador and the Iranian embassy.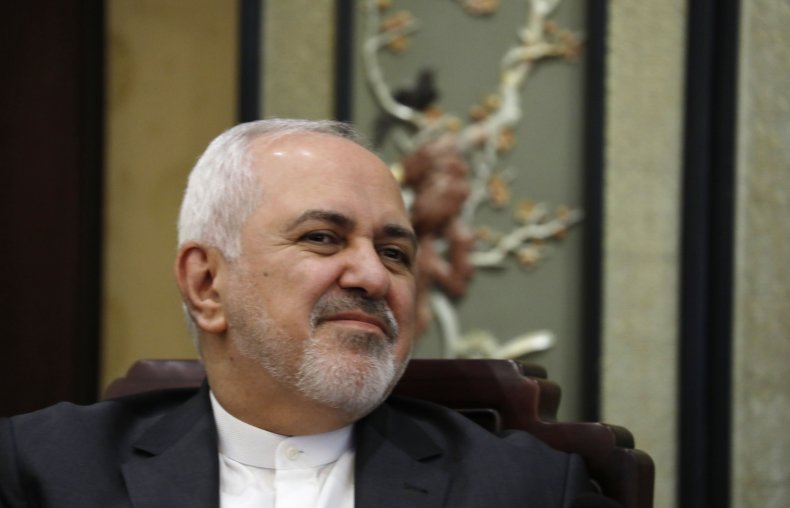 Zarif has faced travel restrictions while visiting the U.S. in the past. As the United Nations General Assembly was holding its yearly meeting in September 2019, Zarif was denied permission to visit a friend convalescing in a nearby New York hospital.
"Foreign Minister Zarif would like to visit a colleague who is in the hospital receiving world class care," said a U.S. administration official at the time. "Iran has wrongfully detained several US citizens for years, to the pain of their families and friends they cannot freely visit. We have relayed to the Iranian mission that the travel request will be granted if Iran releases a US citizen."
The Trump administration almost disallowed the entire Iranian delegation from attending that meeting, with Secretary of State Mike Pompeo saying at the time that Iran's connection to rocket strikes on two Saudi Arabian oilfields in September 2019 "violated the U.N. Charter."
"If you're connected to a foreign terrorist organization," Pompeo said, "it seems to me it would be a reasonable thing to think about whether they ought to be prevented to attend a meeting which is about peace."
"It is certainly not a friendly action," Zarif told reporters. "It puts the members of the mission and their families under basically inhuman conditions."
Following Soleimani's death, Iran pulled out of a nuclear weapons deal brokered in 2015, which placed limits on its uranium enrichment capabilities.
"The Islamic Republic of Iran's nuclear program no longer faces any operational restrictions, including enrichment capacity, percentage of enrichment, amount of enriched material, and research and development," Iran said in a statement released Sunday. "From here on, Iran's nuclear program will be developed solely based on its technical needs."