Four men are facing deportations this week to Mauritania, a northwest African country where the practice of slavery continues. The possible deportations come just a week after President Donald Trump held a meeting to "discuss the Administration's efforts to tackle human trafficking."
"We're working to aggressively target traffickers and to protect the victims of this inhumane abuse," Trump said during the meeting last week.
"We're challenging foreign regimes that facilitate this horrible evil of sex trafficking and forced labor," he continued, adding that the "brave heroes" at ICE (Immigration and Customs Enforcement) made over 1,600 human trafficking arrests.
Despite Trump's claims of working to end human trafficking, deportations to Mauritania, which is known for continuing the practice of slavery, have increased during his time in office. The United States deported four Mauritanians in 2015. That number increased to more than 83 in 2018, according to the immigration reform group America's Voice.
"It makes me angry, but this is their level of governance: photo ops and saying they're doing things, saying that they care, and then doing the exact opposite. It's not surprising, but it's frustrating," Lynn Tramonte, the director of advocacy group Ohio Immigrant Alliance, said, according to USA Today.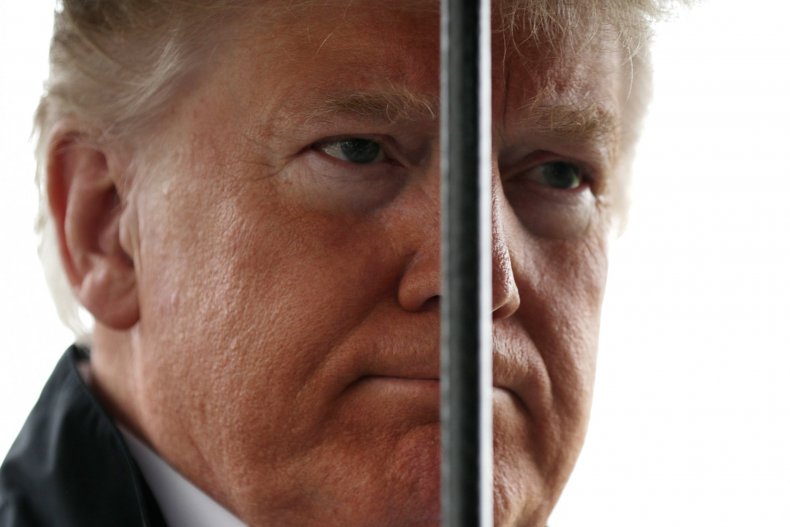 The CIA says that Mauritania has the world's highest rate of slavery, with up to 20 percent of the country's population enslaved. Trump's own State Department said in a report that the country "does not fully meet the minimum standards for the elimination of trafficking and is not making significant efforts to do so," adding that "Mauritania is a source, transit, and destination country for men, women, and children subjected to forced labor and sex trafficking."
Despite becoming the last country in the world to make slavery illegal in 1981, Mauritania did not create criminal laws against the practice until 2007. Slavery in the country is dominated by race, where people from the darker skinned Haratine minority face enslavement and discrimination by the light-skinned Beydan group who make up 30 percent of the population. The country's authoritarian President Mohamed Ould Abdel Aziz is a part of the Beydan group, which dominates the political and economic class.
"The government turns a blind eye because traditionally they are the affluent ethnic group who owned slaves. They have run the country and still do," Jakub Sobik, a spokesperson for Anti-Slavery International, told The Telegraph.