Trump Administration Ends Government Fetal Tissue Research
The Trump administration announced Wednesday it would ban the use of human fetal tissue in all scientific and medical research by government scientists.
"Promoting the dignity of human life from conception to natural death is one of the very top priorities of President Trump's administration," wrote the Department of Health and Human Services said in a statement.
HHS also announced they would not renew a fetal tissue research contract with the University of California at San Francisco that expired today. The school's chancellor, Sam Hawgood, said in a statement that UCSF "strongly opposes today's abrupt decision." It is unclear if they plan on ending contracts with other universities.
"At UCSF, today's action ends a 30-year partnership with the [National Institutes of Health] (NIH) to use specially designed models that could be developed only through the use of fetal tissue to find a cure for HIV," said Hawgood. "UCSF exercised appropriate oversight and complied with all state and federal laws. We believe this decision to be politically motivated, shortsighted and not based on sound science."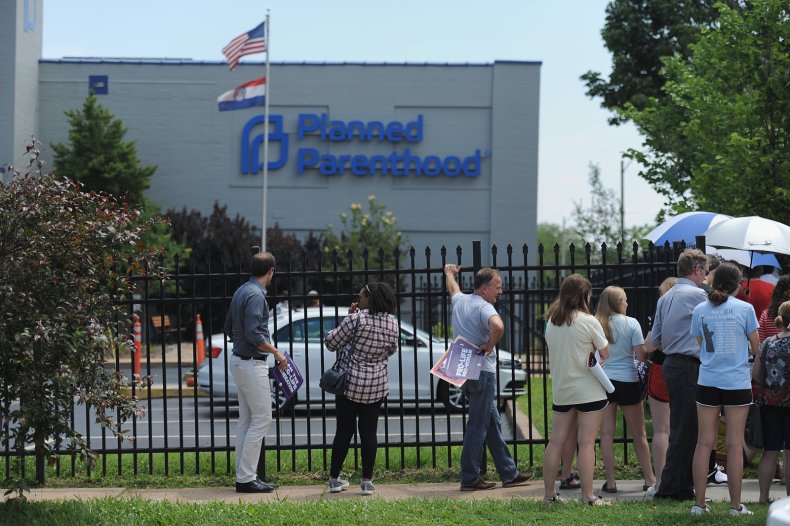 The change in protocol is a win for anti-abortion advocates who have made the end of human fetal tissue research a top priority. They claim that stem cells or voluntary tissue taken from infants who undergo heart surgery can replace fetal tissue in research.
But scientists argue that fetal tissue is necessary for research into HIV, vaccine development and childhood cancers, and for treatments for degenerative diseases like Parkinsons. The government has funded fetal tissue research for decades, since the 1930s. Fetal tissue was used to create the first vaccine for Polio. Treatments for rheumatoid arthritis, cystic fibrosis and hemophilia have also been found using fetal tissue.
In December, the National Institutes of Health Director Francis Collins said that there is "strong evidence that scientific benefits come from fetal tissue research."
If tissue from elective abortions is not used for research, it is discarded. In 2015, an anti-abortion organization called Center for Medical Progress released doctored videos that appeared to show representatives of abortion clinics talking about making profits from selling fetal tissue. The videos caused some conservative members of Congress to introduce and support bills to defund Planned Parenthood. Twelve states investigated the claims of Center for Medical Progress and none of them found any evidence that the women's health centers sold tissue for profit.
In 2017, the founder of the Center for Medical Progress was charged with 15 felonies in the State of California for invasion of privacy and conspiracy to invade privacy.