Trump Administration Expelled 600 Migrant Children in April After Using Coronavirus to Change Border Rules
Hundreds of migrant children have been expelled from the United States due to new border rules implemented by President Donald Trump's administration amid the coronavirus pandemic.
At least 600 migrant youths were deported in the month of April alone, according to a report published Wednesday by the Associated Press. Some of the children are as young as 10, the outlet said.
The immediate expulsions are a new occurrence. A 2008 anti-trafficking law previously banned U.S. border officials from swiftly deporting unaccompanied children from countries other than Canada and Mexico. The law was intended to prevent minors from being picked up by criminals.
But in late March, the Trump administration enacted new rules allowing migrants to be removed without standard proceedings. The president argued the changes were made due to concerns that people attempting to enter the country illegally could spread COVID-19 to border agents and the public. Officials have also said they're acting according to guidance from the Centers for Disease Control and Prevention to slow the spread of the virus.
Since then, thousands of migrants have been expelled. In the first three weeks after the procedures started, border officials had expelled at least 10,000 people.
The expulsion policy is set to expire on May 20, but acting Commissioner of Customs and Border Protection Mark Morgan told reporters during a conference call last week that it may be extended.
"Even if we talk about the United States opening up, it's a phased approach," Morgan said. "We're not going to go zero to 60, and it's going to go back to the way it was pre-COVID overnight."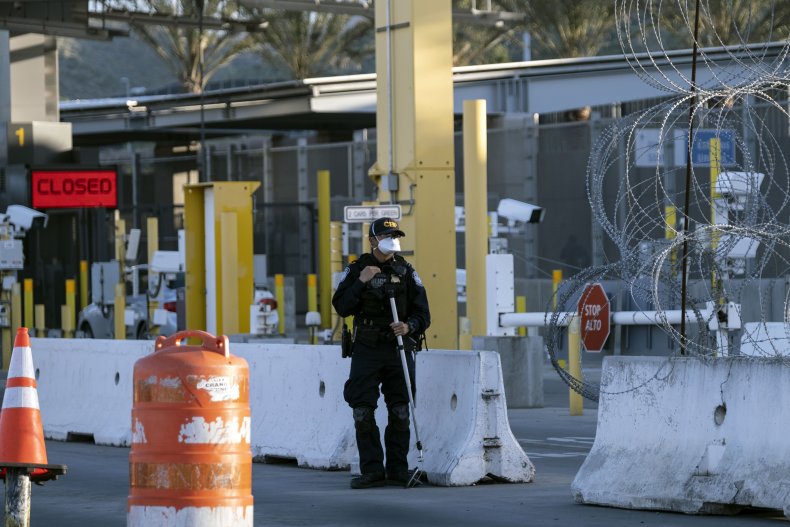 Democrats in Congress have urged officials to stop removing migrant children so quickly. In a letter sent to acting Secretary of Homeland Security Chad Wolf in late March, lawmakers called reports of expulsion "deeply troubling."
"We have an obligation to ensure the health and safety of these children," the lawmakers wrote. The letter was signed by Senators Dianne Feinstein of California and Dick Durbin of Illinois, along with Representatives Jerry Nadler of New York and Zoe Lofgren of California.
Other changes have been made to the immigration system amid the coronavirus pandemic. In late March, Trump closed the borders with Mexico and Canada to all-but-essential traffic. In April, he signed a proclamation restricting certain categories of immigrants from entering the United States for 60 days.
"President Trump's efforts will ensure we continue to put American workers first as we begin to reopen our economy," the White House said in a statement following the publication of Trump's order suspending visas. "The American people strongly support common sense efforts to restrict immigration as we confront the coronavirus."