Trump Administration Farmers Bailout Money Went to Corrupt Brazilian Brothers Who Bribed Officials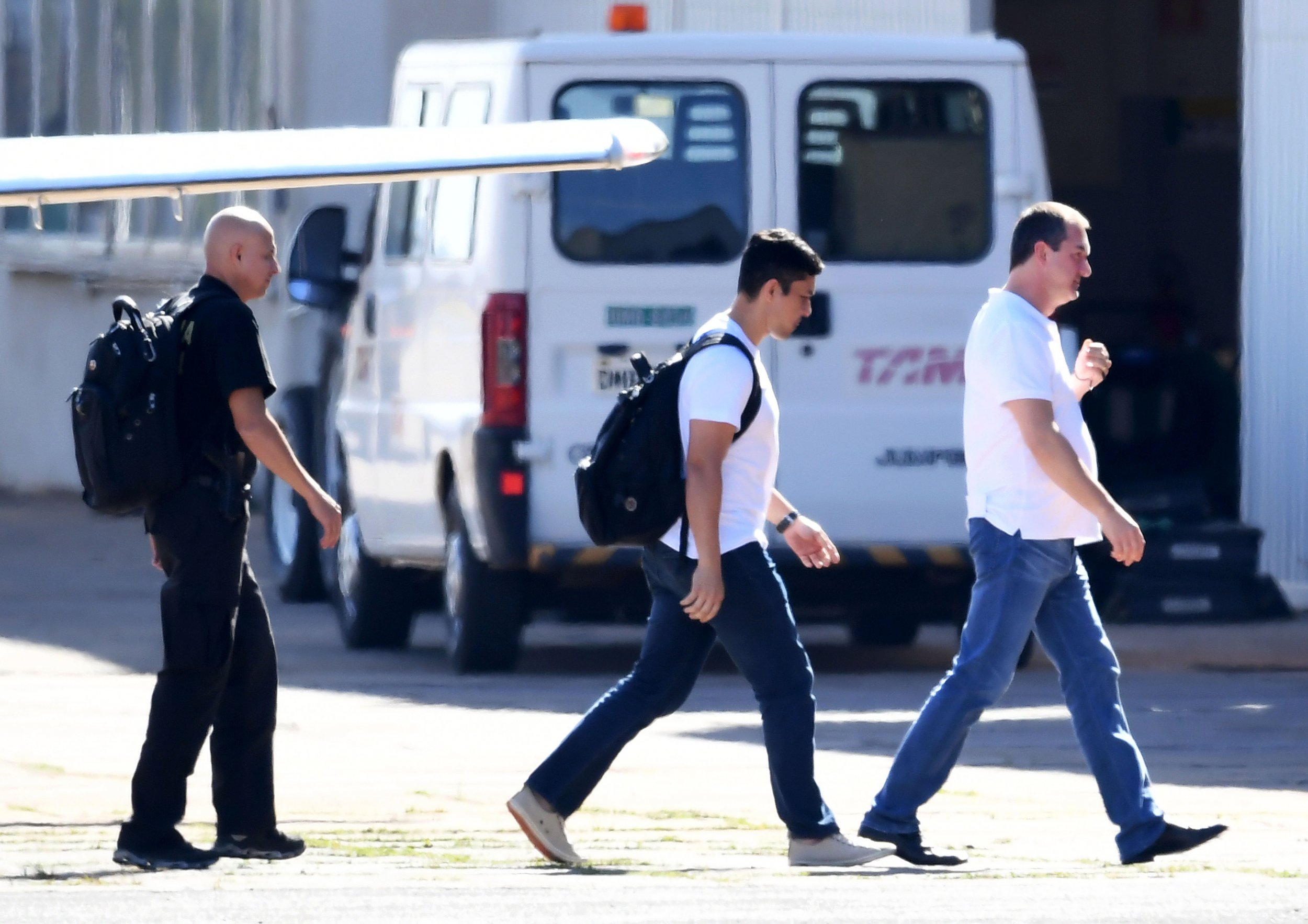 The Trump administration granted around $62 million in financial assistance to a meatpacking company owned by Brazilian brothers guilty of bribing hundreds of officials in Brazil, according to a new report.
The Department of Agriculture aid went to bail out JBS USA, a Colorado-based subsidiary of a Brazilian meatpacking company owned by Joesley and Wesley Batista. The money came from a $12 billion program that the Trump administration created to help U.S. farmers struggling as Trump's trade war with China escalates, according to documents obtained by the New York Daily News.
The two brothers were arrested for the first time in 2017 and accused of insider trading. Brazilian police arrested Joesley Batista again in 2018 as part of an ongoing investigation into illegal campaign contributions. Both brothers have confessed to bribing high-level officials in Brazil's Ministry of Agriculture. The bribery scheme reached as high up as former President Michel Temer.
Last year, Brazil voted in a new president, Jair Bolsonaro, a far-right figure who ran largely on an anti-corruption message.
The Batistas' company JBS SA is the largest meatpacking company in the world. Its U.S. subsidiary was first incorporated in 2004.
"JBS USA Holdings, Inc. produces and exports animal protein products in the United States and Australia. It offers fresh and frozen chicken, pork, and beef products. The company also offers processing services," according to a company description by Bloomberg. "The company's products are sold to foodservice [sic], retail, and frozen entrée customers. It offers its products through retailers, foodservice distributors, and restaurants in the United States."
Similar to JBS Holdings, Smithfield Food, a Chinese-owned pork producer based in Virginia, also qualified to receive bailout funds from the Trump administration. Smithfield Food is owned by WH Group, a company that may have received Chinese government assistance in order to acquire Smithfield Food.
American farmers are bearing the brunt of President Donald Trump's years-long trade war with China, which appeared to have escalated recently. Last week, Trump announced that he would raise a 10 percent tariff on Chinese imports to 25 percent. China retaliated, raising tariffs on some U.S. imports. Pork and soybean exports from the U.S. have been especially hard hit, and some U.S. farmers face the very real possibility of going bankrupt without government support.
Last year, U.S. pork producers lost an estimated $2.2 billion due to the trade war. Industry insiders have called on the administration to end the trade war to boost American jobs.