Trump Administration Is Forcing Undocumented Teens to Carry Pregnancies to Term, Organization Says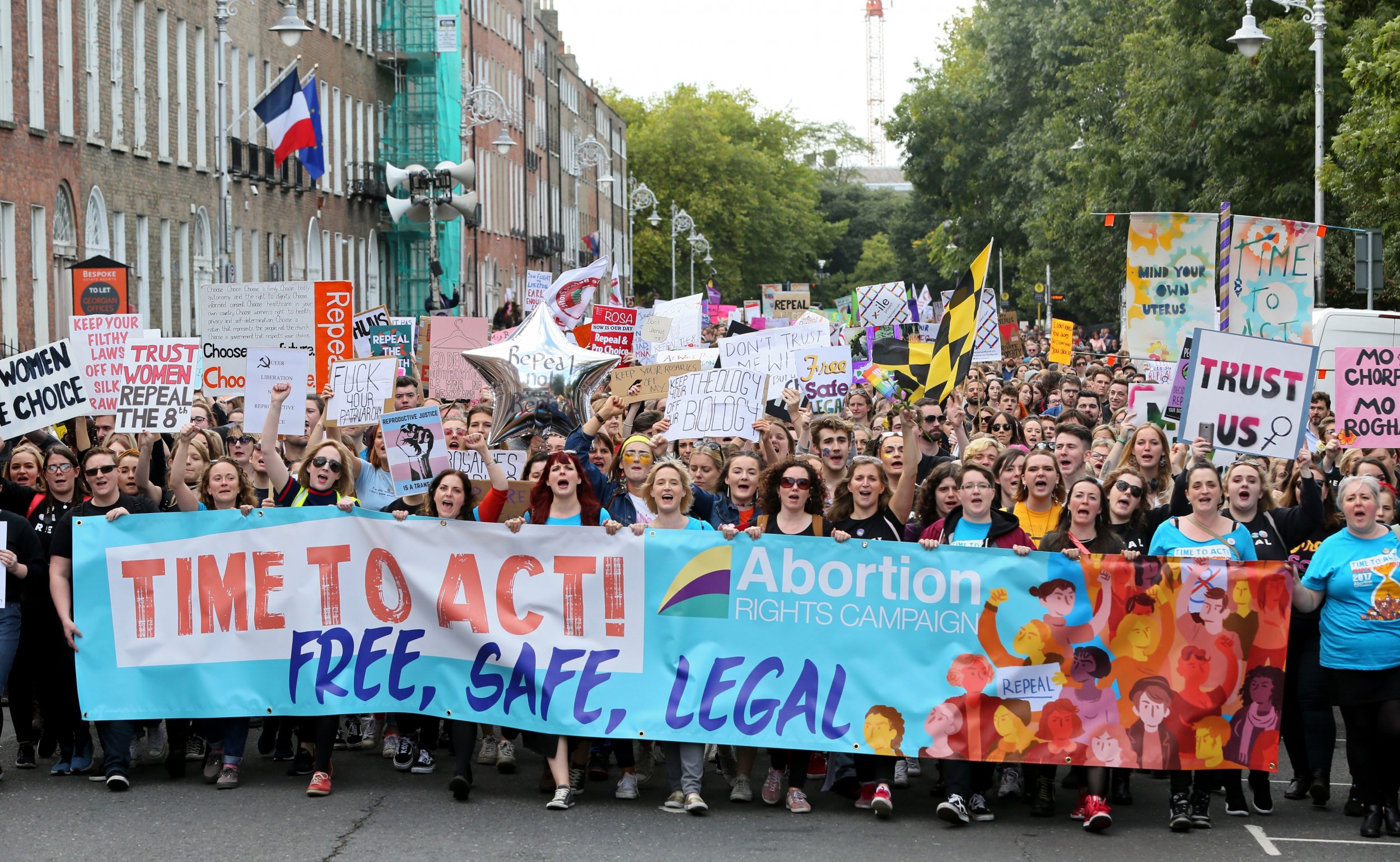 The Trump administration is attempting to block two young undocumented immigrant women in federal custody from obtaining an abortion, prompting the American Civil Liberties Union to head back to court today.
The two women, known to the court as Jane Roe and Jane Poe, requested to have an abortion. The Office of Refugee Resettlement refused their request.
The organization says this refusal, which has become common under Trump, shouldn't be acceptable. The administration has been requiring these young women to go to religiously affiliated "Crisis Pregnancy Centers" that require patients to "have a medically unnecessary sonogram" and urges them to carry their pregnancy.
This case comes after the recent "Jane Doe" case in which the civil rights group stepped in and helped another immigrant receive the care she requested.
"We've already stopped the Trump administration from blocking one young woman's abortion," Brigitte Amiri, senior staff attorney with the ACLU Reproductive Freedom Project, said in a press release. "But the Trump administration is relentless in its cruelty, blocking abortion access for the most marginalized people in our country."
The Jane Doe case was the first major abortion battle under Trump, in which a 17-year-old came to the U.S. from Central America in September. She was detained and learned that she was pregnant. When she was at the government-funded shelter, she attempted to get an abortion but the government didn't allow it. That was the first undocumented immigrant abortion case the ACLU took to the court to fight the Trump administration.
According to a previous report by Newsweek, The ACLU told the court that the Trump administration unlawfully barred Jane Doe from having an abortion for a month. The court agreed with the ACLU and Jane obtained an abortion the next day, but the fight is still on between the group's lawyers and the Trump administration.
After winning in court and receiving her abortion, Jane Doe said in a statement that she came to the U.S. for a better life.
"No one should be shamed for making the right decision for themselves," she said in a statement released by the ACLU on October 25. "I would not tell any other girl in my situation what they should do. That decision is hers and hers alone."