Trump Administration 'Honors' Transgender People in Statement While Legislating Against Them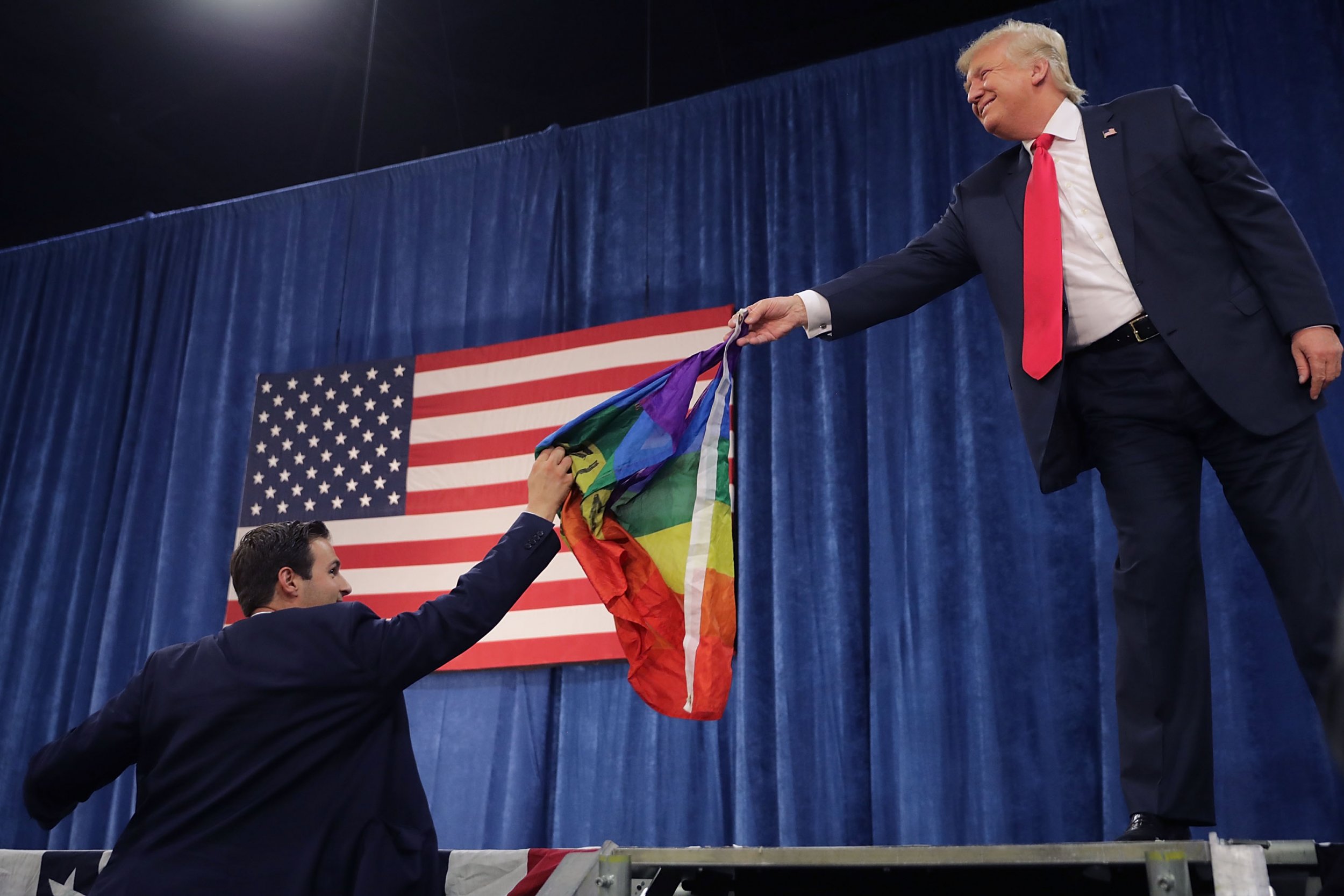 The Trump administration honored transgender people with a well-meaning statement to mark Transgender Day of Remembrance on Monday—a rhetorical flourish that comes despite two dozen anti-LGBT rulings by President Donald Trump and his staff.
"The United States remains committed to advancing the human rights and fundamental freedoms of all persons," Secretary of State Rex Tillerson wrote in the statement. "Transgender persons should not be subjected to violence or discrimination, and the human rights they share with all persons should be respected. The United States honors the memory of the many transgender individuals who have lost their lives to acts of violence."
But the statement comes as violence against transgender people is on the rise since Trump took office, with 25 transgender people killed so far this year, compared to 23 in all of 2016, according to the Human Rights Campaign Foundation.
Since January 2013, at least 102 transgender people were victims of fatal violence—87 of those were transgender people of color. And, according to the HRC, the violence is due to anti-LGBT prejudice and racism, which has fueled "political attacks on the transgender community," including a surge of hate-based violence and harassment during the 2016 presidential race that has continued under the Trump administration.
"The epidemic of violence against transgender people is an urgent crisis that demands the nation's immediate attention," said HRC President Chad Griffin in a statement.
Critics like Griffin say that Trump has been a poor president for transgender rights, thanks to rulings that fail to protect transgender workers from discrimination, an attempt to stop transgender people from serving in the U.S. military, a rollback in regulations that ensure transgender people get the health care they need, and more. There have been two dozen anti-LGBT rulings put into place since Trump took office that the HRC describes as political attacks.
On April 4, 2017, the Justice and Labor Departments canceled quarterly conference calls with LGBT organizations that have been going on for years and had given the LGBT community a larger voice in Washington. On June 14, 2017, the Department of Education withdrew its finding that an Ohio school district discriminated against a transgender girl, without explanation. On October 6, 2017, the Justice Department flipped on former President Barack Obama's interpretation of a law barring federal agencies, government contractors, government grantees, and private businesses from discriminating against all LGBT people on the basis of religious belief.