Trump Administration to Send Thousands of ICE Agents to Target Sanctuary Cities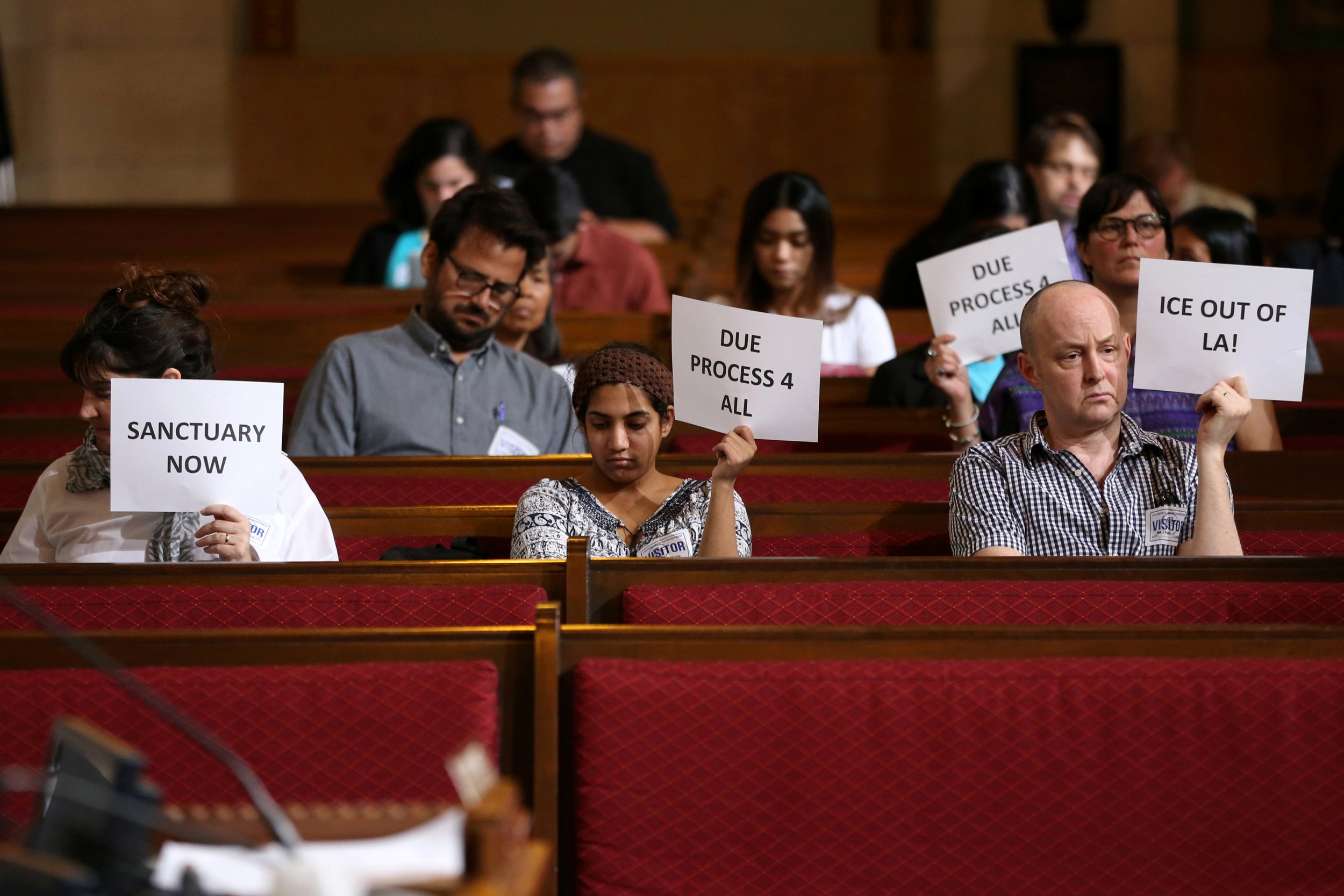 The Trump administration is planning on targeting so-called "sanctuary cities" for additional scrutiny by allocating more agents and resources to those cities.
Thomas Homan, the acting director of Immigration and Customs Enforcement, told the Washington Examiner Tuesday that border crossings have plummeted while arrests and demands for removal of undocumented criminals from localities have increased 80 percent since Trump entered office. Homan also criticized sanctuary cities, which he called "ludicrous."
"In the America I grew up in, cities didn't shield people who violated the law," he told the Examiner. "The president recognizes that you've got to have a true interior enforcement strategy to make it uncomfortable for them."
Sanctuary cities are localities that do not fully cooperate with federal efforts to enforce immigration laws. Often, these localities do not let ICE agents into local jails to detain undocumented immigrants who have committed crimes. Sanctuary cities include New York, Philadelphia, Chicago, San Francisco and Austin, Texas.
"Actually, cities like Austin are safer and have better economies," Austin Mayor Steve Adler tells Newsweek in a statement Wednesday. "ICE should be figuring out why that's true and applying those lessons."
Proponents of sanctuary cities argue sanctuary status increases trust between undocumented immigrants and police, making them feel safe to report crimes and speak out as witnesses. Opponents argue localities should comply with federal immigration laws.
ICE plans on hiring 10,000 more agents, Homan told the Examiner. He said he believed sanctuary cities would create more fear in immigrant communities as ICE agents would have to track down criminal and fugitive undocumented immigrants at their homes or workplaces.
"What I want to get to is a clear understanding from everybody, from the congressmen to the politicians to law enforcement to those who enter the country illegally, that ICE is open for business. We're going to enforce the laws on the books without apology. We'll continue to prioritize what we do. But it's not OK to violate the laws of this country anymore. You're going to be held accountable," he added.
This crackdown on sanctuary cities lines up with Trump's prioritization of immigration during his campaign. The president has also spoke in support of Kate's Law, which increases the penalties for those who are deported and attempt to return to the United States.