Trump Administration Hits Out at China's Growing Ties to Latin America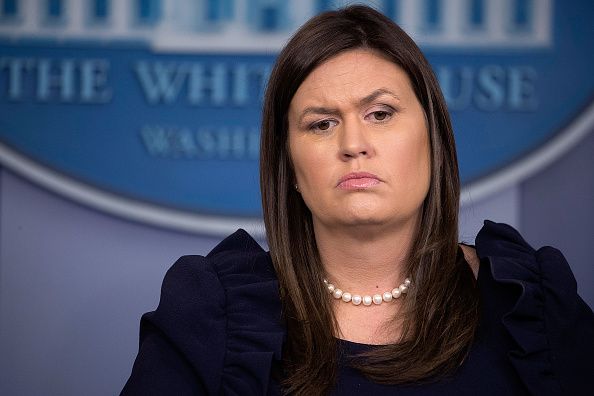 A Central American country has switched diplomatic allegiances, and upset the United States in the process.
This week, El Salvador officially abandoned its recognition of Taiwan and established a diplomatic relationship with China instead. Beijing considers Taiwan to be a rebellious province that falls under its jurisdiction, while Taiwan's government advocates for its sovereignty and independence from China. The dispute has caused diplomatic tensions for decades.
El Salvador had originally established diplomatic ties with Taiwan in 1941. But that changed this week when the Salvadoran President Salvador Sanchez Ceren announced that his country now supports the so-called "One-China" policy, which frames Taiwan as a region of China. The U.S. has diplomatic ties with Beijing, but nevertheless maintains some informal ties with Taiwan. Under Trump, the U.S. has strengthened its ties to Taiwan.
In response to El Salvador's decision, President Donald Trump's administration lashed out at China and said it was trying to lure away Taiwan's allies in an attempt to control the world.
"The El Salvadoran government's receptiveness to China's apparent interference in the domestic politics of a Western Hemisphere country is of grave concern to the United States, and will result in a reevaluation of our relationship with El Salvador," White House press secretary Sarah Huckabee Sanders said in a statement. "The United States will continue to oppose China's destabilization of the cross-strait relationship and political interference in the Western Hemisphere."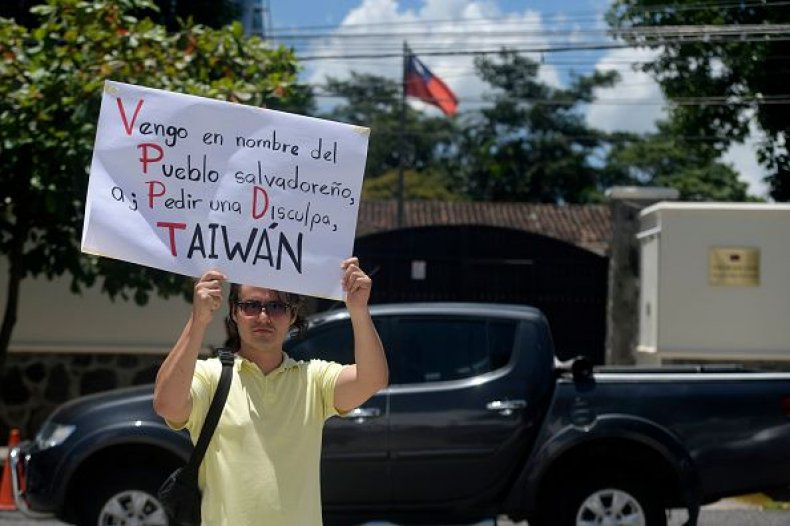 The tough rhetoric from the White House raised questions about whether the U.S. will begin to oppose more forcefully China's expansion into countries in Latin America and Africa. China's President Xi Jinping has pledged that trade between China and Latin America will reach $500 billion for the period between 2015 and 2019. He has also promised around $250 billion in direct investment for the region.
Panama and the Dominican Republic have also recently abandoned their recognition of Taiwan to establish deeper ties with China. The recent diplomatic shifts have left Taiwan with just 17 allies that recognize its sovereignty. It is unclear why the White House chose to single out El Salvador when its response to the same decision by Panama and the Dominican Republic were tepid by comparison.
The U.S. and China are currently engaging in a trade war that includes levying retaliatory sanctions against each other. Chinese foreign ministry spokesman Lu Kang responded coldly to the White House statements on El Salvador.
"Some countries are making irresponsible remarks about whether this will interfere with El Salvador's domestic affairs, but I believe it is obvious who is politically interfering in the region," Lu said.