Troops Won't Have Christmas Trees this Year Thanks to Trump Administration Regulations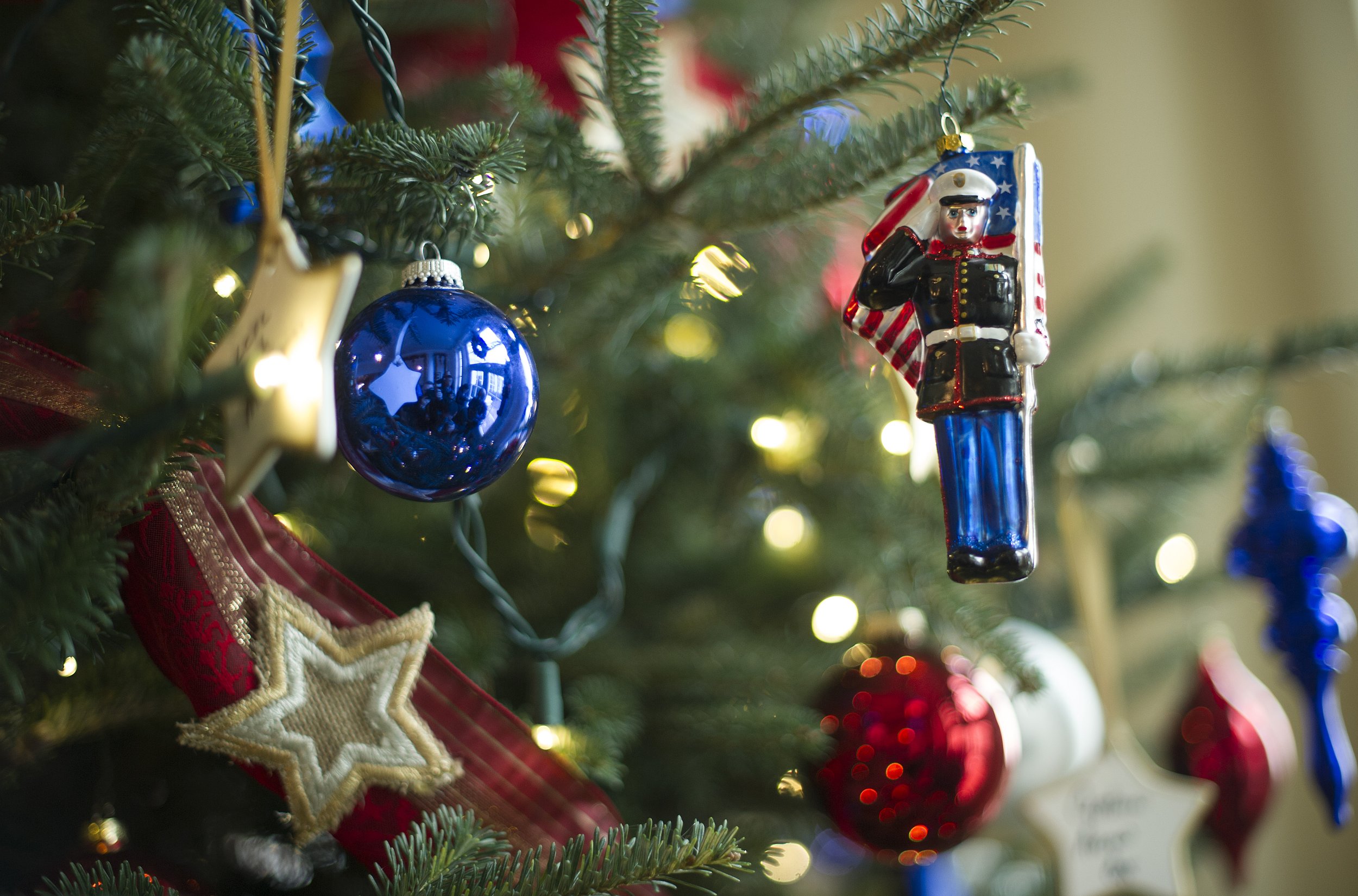 Local groups are trying to send Christmas trees, stacked with handmade ornaments, gifts and letters to U.S. soldiers overseas—but the federal government won't let them.
On Nov. 27, restrictions tightened on military posts by scaling back the maximum size of packages that can be received. But the postal workers, who accepted the trees and payment, and the tree farmers, who have been coordinating these local programs for a decade, were never told, according to USA Today affiliate Democrat and Chronicle.
Democratic Senator from New York, Chuck Schumer, called on United States Postal Service Postmaster General Megan Brennan to immediately waive any and all procedural changes that are preventing troops from receiving their donated Christmas trees. This comes after Schumer announced that at least 40 Christmas trees donated by community groups in his state of New York were returned to the sender by the U.S. Postal Service, according to the Associated Press.
"Refusing to deliver donated Christmas trees to soldiers serving abroad is straight out of the Grinch's playbook and flies in the face of Christmas spirit," Schumer said in a press release. "It is tragically un-American that this change was made right before Christmas, with little notice. That is why I am asking the federal bureaucracies to immediately come together to figure out how to get these trees back on Santa's sleigh and delivered to our troops abroad before Christmas."
But Christmas is just ten days away, and it takes twice that time for trees to reach the troops, so that just won't be possible.
Dick Darling, a tree farmer in Clifton Springs New York, told a USA Today affiliate that he sent out 55 trees to soldiers—21 have already come back.
"We're running out of time," Darling told the newspaper. "There is no way we can turn around and ship these and get them there by Christmas."
According to the paper, the U.S. Postal Service issued a statement that apologized for the "unfortunate situation" and promised to continue to look at it, saying the specific rules and regulations were determined by the Department of Defense.However, Trees for Troops, a much larger national program that sends Christmas trees to troops overseas, hasn't been affected by the changes. FedEx works with Trees for Troops to make sure their packages are delivered, and they had no problems sending trees this year.
The U.S. Postal Service did not respond to requests for comment from Newsweek.