Critics Mock Need For Court Ruling That Detained Migrant Children Must Get Soap and Toothpaste: 'In What World Was a Lawsuit Needed?'
A federal appeals court ruling declaring that the government must provide detained migrant children with access to basic hygiene supplies and sleeping mats is being hailed as a "victory" by some immigration advocates—while others have been left baffled as to why such a ruling was needed in the first place.
"In what world was a lawsuit needed to establish that?" asked Harvard Law School professor Laurence Tribe in a tweet.
The answer of course is this world, with the three-judge panel of the 9th U.S. Circuit Court of Appeals delivering the ruling after the Trump administration sought to challenge a lower court decision finding that the government had failed to offer detained minors "safe and sanitary" conditions, as is required under the 1997 Flores Settlement Agreement.
Justice Department lawyer Sarah Fabian had argued that the Flores agreement was vague and did not explicitly require the government to provide children with items like soap, toothpaste, toothbrushes and blankets.
Video of Fabian's exchange with the panel went viral at the time, with one judge, Judge A. Wallace Tashima, who had himself been imprisoned in an Arizona Japanese-American internment camp during World War II, telling the lawyer that it should be "within everybody's common understanding that if you don't have a toothbrush, if you don't have soap, if you don't have a blanket, that's not 'safe and sanitary.'"
In their ruling, filed on Thursday, Judges Tashima, William Fletcher, and Marsha Berzon offered a formal rejection of Fabian's argument, with Berzon, a Clinton appointee, writing that "assuring that children eat enough edible food, drink clean water, are housed in hygienic facilities with sanitary bathrooms, have soap and toothpaste, and are not sleep-deprived are without doubt essential to the children's safety."
The decision was celebrated as a "major victory for children in federal immigration custody" by lawyer and Director of the Immigrants' Rights Clinic at Columbia Law School Elora Mukherjee, who had been part of a group of lawyers who helped shine a light on "appalling" conditions at detention centers for migrant children.
Speaking to The New York Times, Mukherjee, who has served as an official monitor in the ongoing court case on Flores, said the ruling "guts all of those arguments" seeking to undermine the decades-old agreement. "It shows that they have no basis," she said.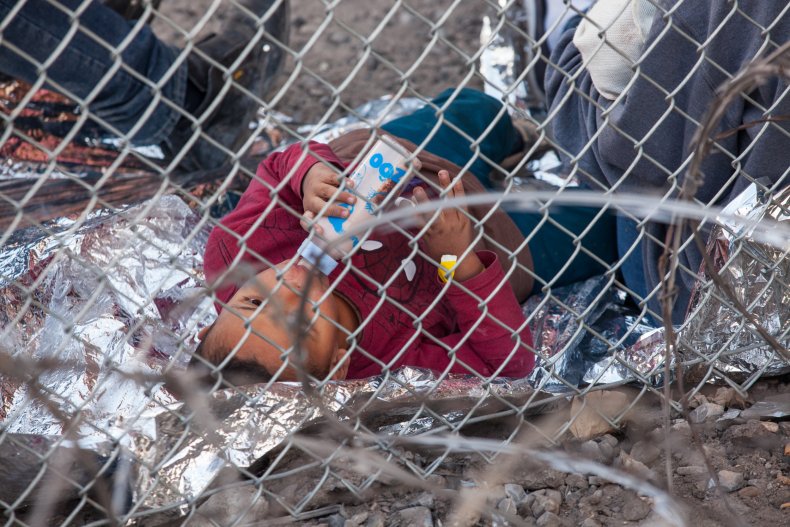 Antonio Arellano, the interim executive director of Jolt Action, a Latino progressive organization based in Texas, also hailed the ruling as a "victory for everyone who believes in the humane treatment of migrant children."
Sharing Tribe's sentiment, Arellano said it was "unbelievable that our government would argue it has no responsibility to provide them basic necessities like clean water and soap in detention. That should never have been a question."
Many appeared to agree, with human rights and civil liberties attorney Jameel Jaffer, who is also the inaugural director of the Knight First Amendment Institute at Columbia University, expressing disbelief at the need for the ruling. "Imagine having to be told by a federal court that the children in your custody are entitled to toothpaste," he said.
Screenwriter Craig Engler weighed in, saying: "How is it we as a country need a court decision to force us to do this?"