The Trump administration announced on Monday that its new regulation barring taxpayer-funded family planning clinics from referring women for abortion services will take effect immediately.
The new set of regulations also requires family planning clinics to formally separate their finances from centers that perform abortions. Starting next year, the federal government will not allow both clinics and abortion facilities to operate under the same roof. The policy is also known as the "gag rule" because it restricts what information health care providers can share with patients.
The changes primarily target Title X, a family planning program that serves millions of women across the country every year and are part of the Trump administration's efforts to remake reproductive health policy.
Planned Parenthood President Leana Wen said in a statement that their "doors are still open" at their clinics around the U.S. Wen added that the organization, along with other abortion rights groups, will challenge the new regulations in court.
"The hypocrisy is stunning," Kelly Robinson, the executive director of the Planned Parenthood Action Fund, said in a statement. "The president himself stands accused of a number of egregious crimes against women, including rape. Mr. Trump, you're not fooling anyone. It's time we had a leader who works to empower and lift women rather instead of constantly tearing us down."
In June, a federal appeals court decided that the Title X changes could go into effect while the government pushes back on prior rulings that blocked them. More than 20 states and civil rights organizations have challenged the Trump administration on the abortion regulations.
Here's everything you need to know about the new abortion restrictions:
What is Title X?
Title X, established in 1970, provides affordable reproductive health care to low-income women who couldn't afford services on their own. The federal program gives around $280 million per year in grants to family planning clinics. Over 4 million people rely on the program each year.
Health care services provided by the program include: wellness exams, cervical and breast cancer screenings, contraception, HIV testing and testing for sexually transmitted diseases.
According to Planned Parenthood, Title X saves taxpayer money. For every dollar invested in family planning programs, the government saves about $7 in costs related to Medicaid.
What clinics are affected?
The Title X program serves women through independent clinics, many of which are operated by Planned Parenthood affiliates. Planned Parenthood provides care for about 40 percent of all clients served by Title X.
Planned Parenthood provides basic health care to low-income women through the family planning program.
All abortion services provided by the organization must be and have always been paid for separately. While abortion is legal under federal law, the use of taxpayer dollars to fund the procedure is illegal.
Any clinic that provides abortion or makes referrals for them would now be ineligible to receive Title X funds.
Washington Attorney General Bob Ferguson, one of the leading lawmakers challenging the Trump administration on the gag rule, estimated that about 90 percent of the state's family planning clinics operating under Title X would close.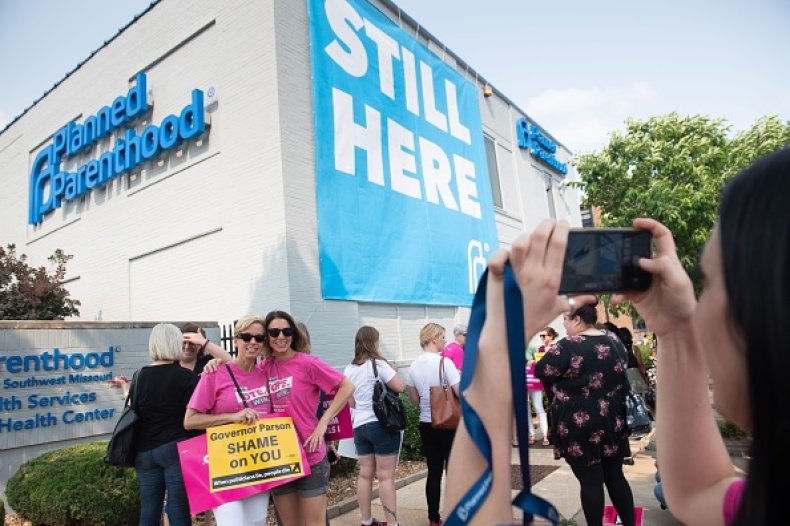 When do the restrictions start?
According to the Department of Health and Human Services, the rule change will go into effect immediately. HHS Secretary Alex Azar said the court decision allowing for the regulations to take place was "a major step toward the Trump administration being able to ensure that all Title X projects . . . do not support abortion as a method of family planning."
But there is still litigation against the new regulation making its way through the courts. The Trump administration is appealing lower court decisions that blocked the rule from going into effect. A federal judge in Oregon that issued a nationwide injunction against the Title X change and called the measure "madness."
"At worst, it is a ham-fisted approach to health policy that recklessly disregards the health outcomes of women, families, and communities," U.S. District Judge Michael McShane wrote in his decision in April. "In the guise of 'program integrity,' the Gag Rule prevents doctors from behaving like informed professionals. It prevents counselors from providing comprehensive counseling. It prevents low-income women from making an informed and independent medical decision."