Trump Administration Abolishes 20-Day Limit for Child Detention, Establishes Long-Term 'Family Residential Centers' For Migrants
The Trump administration announced a sweeping set of new regulations for detaining immigrant children, ending an agreement that kids should not be held in detention for more than 20 days.
Department of Homeland Security Secretary Kevin McAleenan announced the changes in a press conference on Wednesday morning, stating that the move was an effort to remove the incentive for "human smugglers" to use children gain entry to the United States.
"No child should be a pawn in a scheme to manipulate our immigration system," McAleenan said.
The new regulation will erase the guidelines set by the 1997 Flores Settlement Agreement, which required the government to keep migrant kids in the least restrictive setting possible. The court ruled that children could no longer be held indefinitely in detention centers and either had to be released to a family member or transferred to a licensed care facility. In more recent rulings overseeing the settlement, a federal judge banned the government from keeping migrant families with children in detention for more than 20 days.
"This single ruling has substantially caused and continued to fuel the current family unit crisis and the unprecedented flow of Central American families and minors illegally crossing our border, until today," McAleenan said.
The new rule focuses on keeping family units together during immigration court proceedings. The federal government will hold migrants together in "family residential centers." These "campus-like" facilities will provide healthcare, classrooms for minor children and rooms in which migrants can meet with their lawyers and representative ahead of court hearings.
"At the heart of this new rule are two core principles: that families should stay together during immigration proceedings and that conditions for care of children must be appropriate," the DHS chief said.
McAleenan expects families to remain in custody for an average of 50 days once the rule change is implemented. The Department of Homeland Security has created three family residential centers, with a total of 2,500 to 3,000 beds.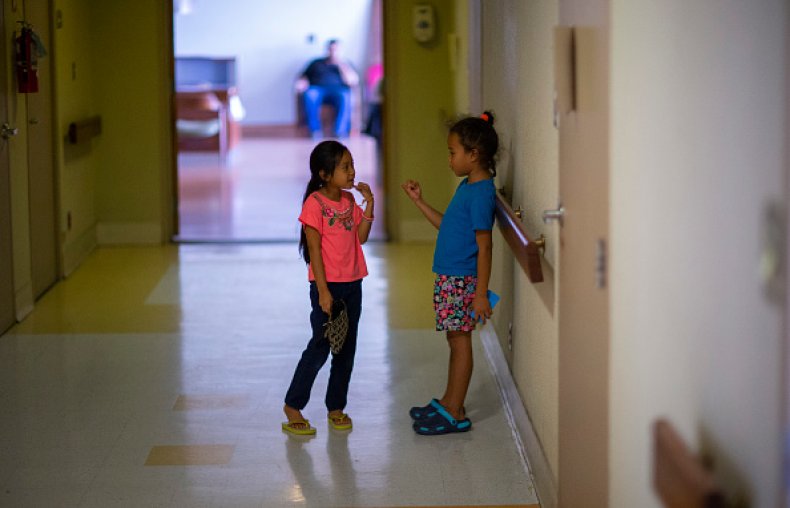 Before the Trump administration officially announced the changes, the advocacy group Refugee and Immigrant Center for Education and Legal Services condemned the move on Twitter as "cruel beyond imagination."
Lawyers who were involved in the 1997 Flores case recently condemned what they said were filthy and inhumane conditions for children held at border facilities in a report published by the Associated Press. Many of these detention centers are not built to house that many people for such a long period.
The new detention regulations announced on Wednesday are expected to be formally published Friday and go into effect in 60 days absent legal challenges. The rule must be approved by a federal judge and is likely to face an immediate court challenge.
"We do expect a dialogue in the courts," McAleenan said. "We do expect litigation and we do hope to implement [the rule] as soon as possible."