Trump Administration Officials Face Tough Time Finding New Jobs
President Donald Trump may only have a couple of months left in his White House tenure, but former and current officials say his legacy will live on—and it may be at the expense of some of his closest followers.
Potential employers may be hesitant once they do their due diligence, one former senior Trump administration official said.
"They're going to turn over some rocks, and they're going to find some genuine criminal misconduct," the former official, who worked for one of the United States' largest federal agencies, told Newsweek.
The former official recalled a workplace where the manager ran the operation "like a Mafia boss," and believed this to be the case in other federal agencies as well. Trump, the official said, "set the tone for the administration," and others below "followed that lead."
Since taking office in 2017, at least eight of Trump's associates have been jailed, and severe scrutiny continues to surround the records of others, including the president himself, who was impeached earlier this year on charges of abuse of power and obstruction of Congress.
In addition to the concurrent federal and congressional investigations surrounding it, the Trump administration has also been defined by an unusually high turnover of positions, a rate accelerated in the wake of the president's projected electoral loss and his decision to dispute the results of the race.
Some quit, others were fired, as was the former senior official with whom Newsweek spoke. Regardless of how they left their positions in the administration, both face a common problem.
"There's just a stigma," the former official said. "You're tied to Trump better or worse, and that's just the reality of it."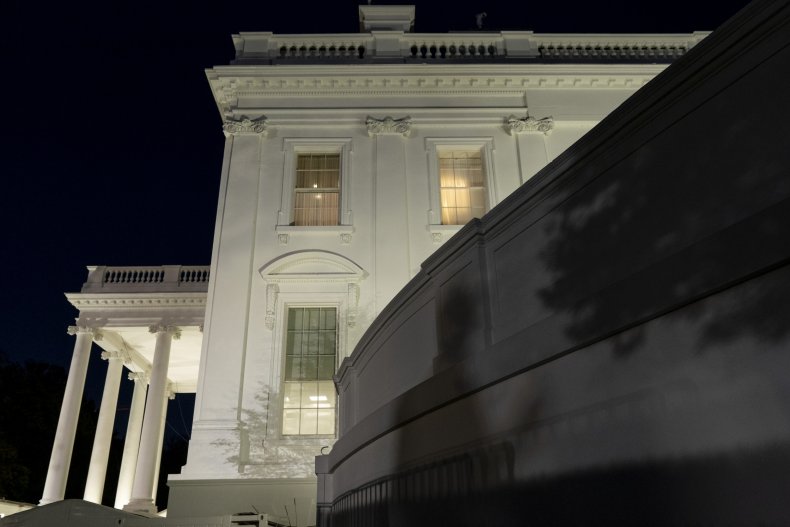 However, not all who've gone through the administration have been vilified. Some have made it out intact by standing up and speaking out.
Rachel Vindman is the wife of retired Army Lt. Col. Alexander Vindman, a former member of Trump's National Security Council. He was reassigned and escorted from the White House after providing testimony that supported the impeachment charges against the president. Vindman, a Purple Heart recipient for his service in Iraq, retired from his military commission in July 2020.
Rachel Vindman said she hoped that former Trump administration officials who may have engaged in misconduct would come forward, tell the truth about their experience, and make amends for any potential wrongdoings.
"You will never regret doing the right thing in life, never," Vindman told Newsweek. "There might be consequences, but being able to look yourself in the mirror, and being able to look your children, your partner, your friends, family and the world in general in the eyes, and know that you did the right thing—there's no price on that."
She said actions speak louder than words, however, and it would take a commitment to positive causes in areas such as veterans' affairs and immigration to demonstrate a substantial change of heart to a public that she says can be forgiving.
"I think there is a recognition of moral courage," Vindman told Newsweek. "I think there's also a very basic decency and a desire to see people do good things. Good things can still happen after bad things. No one's life is over if they've done something wrong, but again, they need to atone for that and show that, you know, they learn from their mistake, and they're on a different path now."
Rachel Vindman's husband, Alexander Vindman, is one former Trump administration employee who managed to land on his feet after his high-profile firing. The Washington Examiner reported that Vindman has earned an appointment as the first Pritzker Military Military Fellow at Lawfare, a blog associated with the Brookings Institution, where he will write and conduct research for his dissertation.
Rory Riley-Topping, a former Republican staffer on Capitol Hill, also saw potential in those associated with the Trump administration still having a political future.
"I think America loves a comeback story," Miller told Newsweek. "So I think if people are willing to put themselves out there, you know, admit that they were wrong that they took a job in this administration and apologize, I think people would be receptive to that. I really do."
But many more have remained silent, even in the final weeks of the administration.
"I think a more interesting point is how many people work for this administration, and are not sorry and don't care," Riley-Topping said.
One senior U.S. intelligence official attributed this phenomenon to a potential premeditated plan to promote Trump administration officials by appointing only the most enthusiastic supporters of the current president and those willing to work quietly against the next.
"Installing loyalists with intentions to not leave or to have 'spies' in a place," the official, who was not authorized to speak with the media, told Newsweek, "that could likely become involved."
And there's always the possibility that, even after President-elect Joe Biden enters the White House in January, Washington has not seen the last of Trump or his unique style of governance. There's been much talk in conservative circles of how Trump's populist approach has redefined the Republican Party, and some officials are already looking for either him or one of his acolytes to run in 2024, meaning some won't risk rebelling just yet.
"They're in fear of alienating themselves from either a potential 2024 Trump admin or one of his loyalists that runs," the official told Newsweek. "It's all career for them."
The presence of Trump loyalists in positions across the government has also had an effect on the jobs themselves. Rather than blacklist people for their affiliation alone, one Democratic congressional staffer who asked to remain anonymous told Newsweek that former administration officials should be judged based on their performance, which the staffer said often came second to ideology.
"There are many appointees who were hired, promoted, or retained because of their loyalty to Trump and Trumpism," the staffer said. "Many of these people actively harmed the very people and institutions they were charged with serving. They engaged in or were complicit in tremendous cruelty. Those are the reasons not to hire someone."
The staffer said this standard should apply to those who left office early as well, such as former Defense Secretary James Mattis, who has been critical of the commander-in-chief he served, but has not apologized for having implemented some of his controversial policies.
"Mattis, for example, fired a lot of senior women around him and implemented the trans [gender] ban," the staffer told Newsweek. "He stood in front of our future leaders and said the jury is still out on women in combat (Deborah Sampson, Margaret Corbin and Harriet Tubman would like a word...). The issue of upholding alliances was a red line for him but there was quite a bit that preceded it."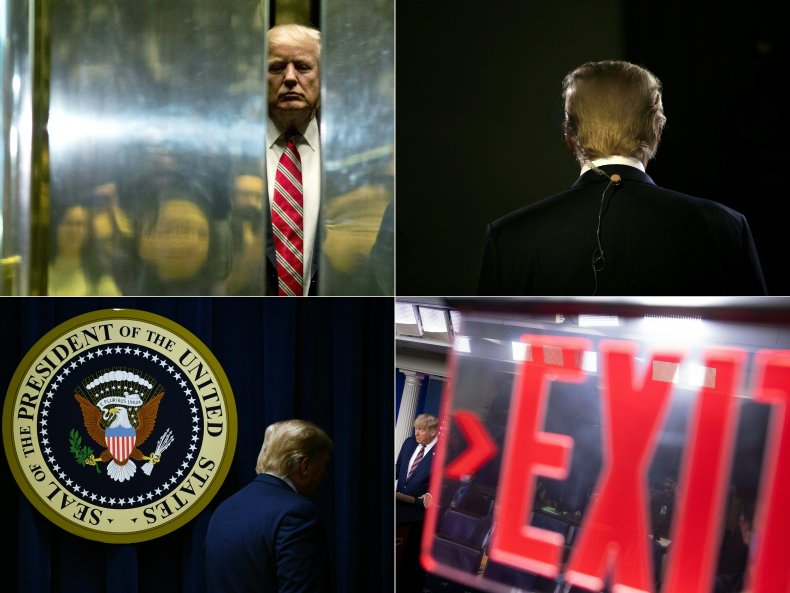 Another ex-Trump official who has found work since leaving the administration is former national security adviser H. R. McMaster. Since his 2018 dismissal, he's been named a fellow at Stanford University's Freeman Spogli Institute for International Studies and Hoover Institution, and has joined the board on the Atlantic Council think tank, virtual communications company Zoom and the Foreign Policy Research Institute.
"FPRI, as an organization, has no comment regarding former administration officials," Eli S. Gilman, the institute's vice president for operations and chief operations officer, told Newsweek. "We're nonpartisan and don't judge potential FPRI affiliates by which administration they served."
As such, some experts predicted a more favorable workplace reception for former Trump administration officials who had no explicit ties to abuses or other illicit dealings.
"On the whole, I don't think it will be difficult for former Trump officials to find new work," Hagar Chemali, who serves the Atlantic Council as a senior fellow, told Newsweek. "But there will be some doors closed for those who are publicly perceived as flouting ethics rules or enabling corruption."
The fact remains that despite presiding over an administration riddled with accusations of misconduct, Trump managed to acquire the backing of nearly half the nation, and both and he and his minions were bound to remain politically popular within certain circles across industries.
"I could see certain law, PR, or other consulting firms, for example, close their doors to some former Trump officials if they aren't perceived as meeting a certain standard of integrity," Chemali said. "However, I still believe there are plenty of places they could go given that you had over 70 million Americans vote for Trump."