Trump Administration Planning for Major Surge in Detention of Migrant Children Over the Next Five Years, Documents Show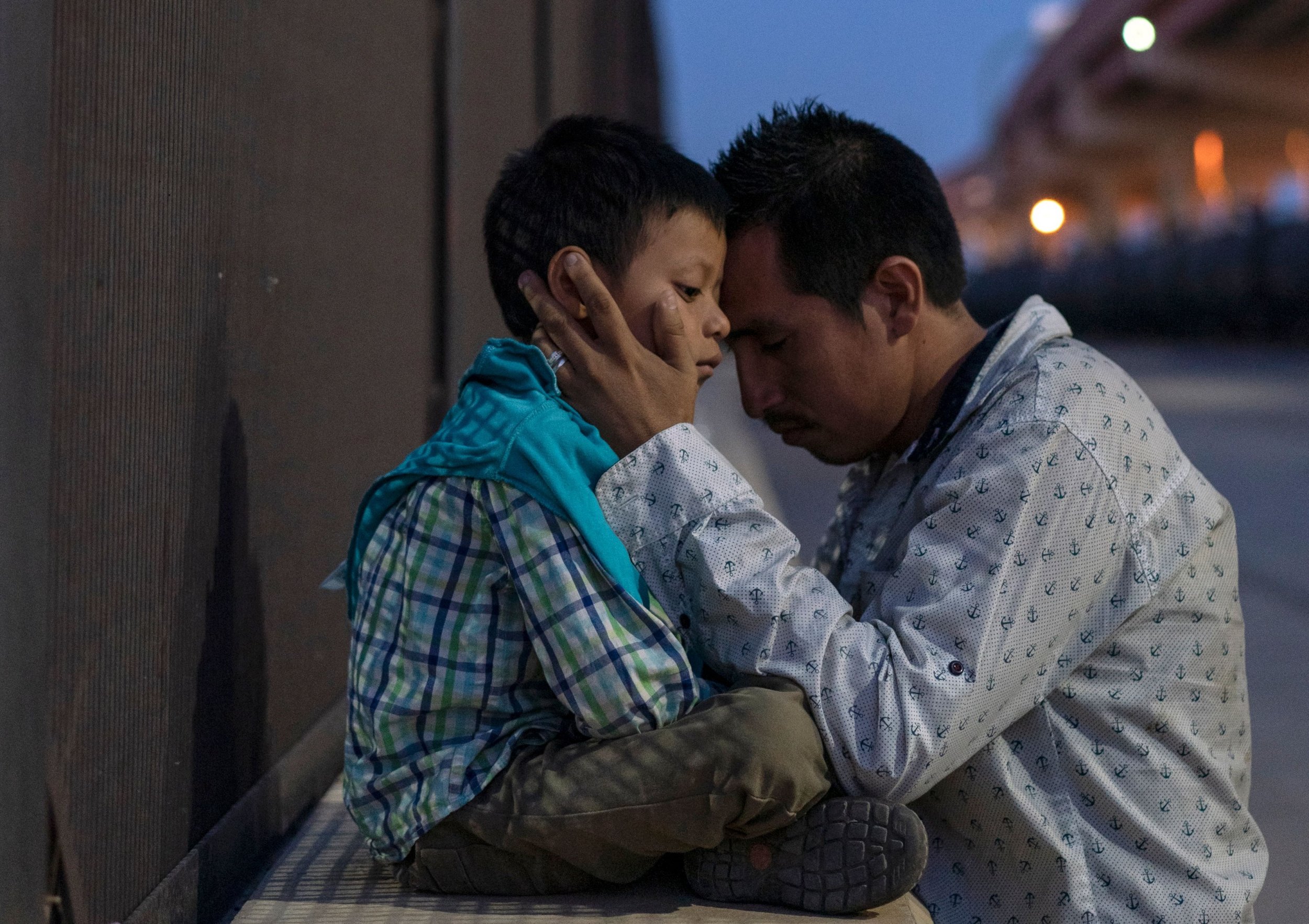 The Trump administration appears to be preparing for a dramatic surge in the number of children taken into federal custody over the next five years, with the U.S. Immigration and Customs Enforcement (ICE) agency launching a search for a private contractor to help transport as many as 225,000 migrant children over a five-year span.
The Trump administration's plans are outlined in a draft solicitation dated to May 13 and published on the U.S. government's Federal Business Opportunities website.
First spotted by Quartz, the solicitation states that "ICE is seeking the services of a highly responsible contractor that fully embraces the philosophy of treating all [unaccompanied minors and family units] with dignity and respect, while adhering to standard operating procedures and policies that allow for effective, efficient and incident-free transport."
The document asks that the winning contractor provide "unarmed escort staff, including management, supervision manpower, training certification licenses, drug testing, equipment and supplies necessary to provide on-demand escort services for non-criminal/non-delinquent [unaccompanied minors and family units] ranging from infants to 17 years of age and adults with a family seven (7) days a week, 365 days a year."
The surge in the number of minors ICE is expecting to take into custody over the next five years is provided in an estimate, with the agency asserting that "approximately 60,000 commercial airline tickets will be acquired by the contractor."
That means that ICE currently anticipates that, over the next five years, the agency could see as many as 225,000 migrant children taken into custody.
The transportation services ICE was requesting would be to serve the agency "nationwide," with the document asserting that "services are unpredictable and can occur in any location in the nation."
In a statement, ICE spokesperson Matthew Bourke acknowledged that the pre-solicitation document had recently been posted on the Federal Business Opportunities website.
Asked what was behind the estimates provided by ICE in the pre-solicitation document, Bourke pointed Newsweek to the U.S. Customs and Border Protection agency's most recent statistics on apprehensions at the U.S.-Mexico border, showing that "in March and April family units and [unaccompanied minors] represented a significant number of border apprehensions."
In recent months, the U.S. has seen a surge in the numbers of arrivals of asylum-seeking families coming to the U.S.-Mexico border, predominantly from Central America. Officials saw a total of 98,977 stopped at the Southwest border in April alone, with 58,474 being family units and 8,897 unaccompanied minors.
On Thursday, President Donald Trump revealed his latest immigration plan to tackle the surge in arrivals at the border. The U.S. leader is pushing to change the legal immigration system to favor young, highly-skilled educated English-speaking applicants over those with family ties to the United States.
The president's proposal is unlikely to gain approval in Congress, especially among Democrats, outside of a request for emergency funds to help transport, house and provide food for asylum seekers.