Trump Administration Pressures Paraguay to Move Embassy to Jerusalem
President Donald Trump, who made the historic decision to move the U.S. Embassy in Israel from Tel Aviv to Jerusalem, is now pressuring Paraguay to move its embassy as well.
Paraguay had recently moved its embassy to Jerusalem, a controversial move that drew criticism from people across the Middle East and the wider Muslim world. But on Wednesday the small country of under 7 million inhabitants announced its decision to move its embassy back to Tel Aviv, an outcome that angered Israel. Then, the Trump administration got involved.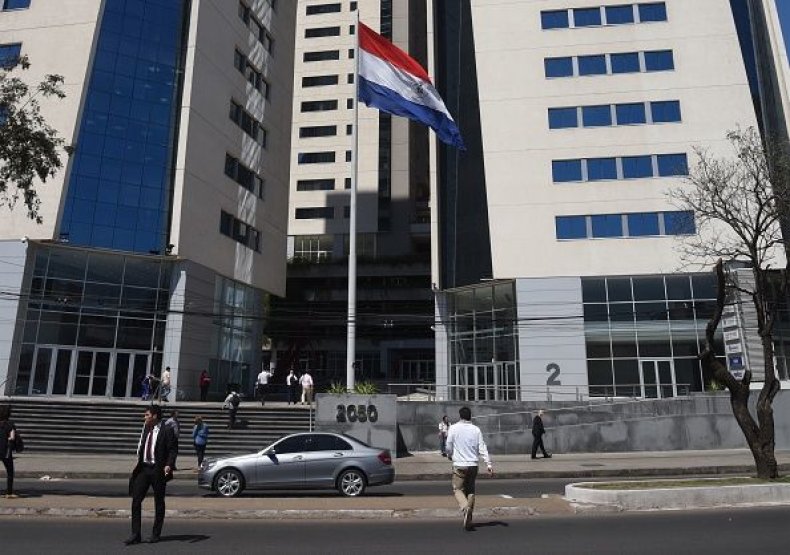 "Vice President Mike Pence spoke yesterday with President Mario Abdo Benitez of Paraguay to discuss Asuncion's recent announcement to delay the official move of its embassy in Israel to Jerusalem. The Vice President strongly encouraged President Abdo Benitez to follow through with Paraguay's previous commitment to move the embassy as a sign of the historic relationship the country has maintained with both Israel and the United States," the White House said in a statement.
The statement went on to say that "President Abdo Benitez underscored Paraguay's lasting partnership with Israel and the leaders agreed to work towards achieving a compressive and lasting solution to the Israeli-Palestinian conflict. Vice President Pence also congratulated President Abdo Benitez on his inauguration in August and welcomed the opportunity for more dialogue between the two countries."
Nevertheless, Israel has recalled its ambassador and temporarily closed its embassy in Asunción in response to the news. Paraguay was one of just two countries that followed Trump's example and moved its embassy to Jerusalem. Guatemala, the other country that followed suit, has not announced plans to reverse its decision. Paraguay's new government opted to reverse the decision of its predecessor. Meanwhile, Israeli and Palestinian press reported that Abdo Benitez had been lobbied by the Palestinian leadership.
Trump officially recognized Jerusalem as the capital of Israel in December 2017 and announced his intention to move the embassy to the ancient city. The move angered many across the Middle East, who believe that half of Jerusalem should be the future capital of a Palestinian state when a two-state solution is negotiated between Israel and the Palestinians.
Evangelical Christians, including Vice President Pence, support the move on religious grounds. Evangelicals believe that Jesus will one day return to Jerusalem to judge mankind, and recognizing Jerusalem as the capital of Israel will speed up the second coming of Christ.