Pro-Life? Trump Administration is Endangering Women's Lives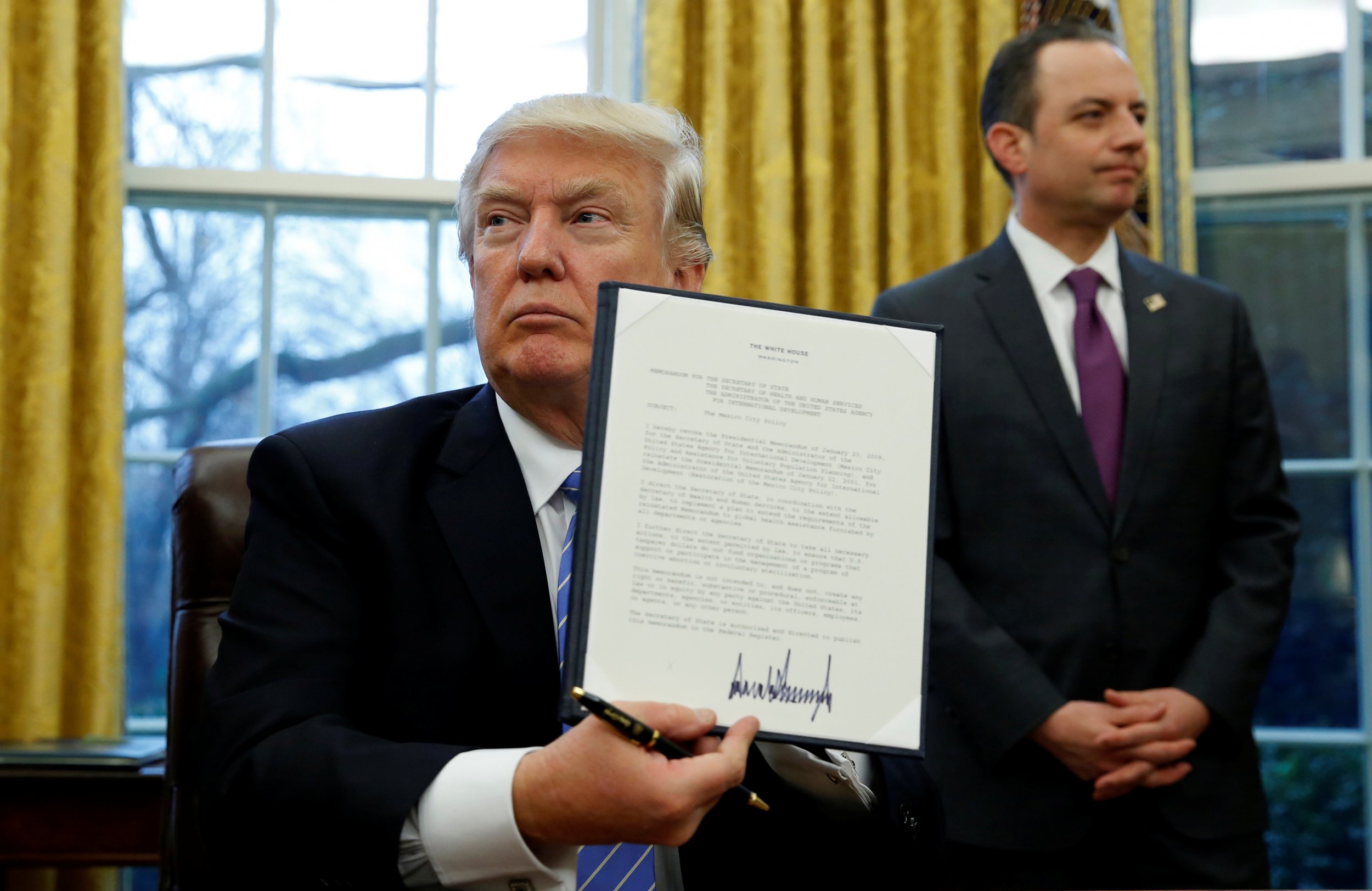 Last Wednesday night, the Republican-led House Appropriations Committee finalized a foreign assistance bill that guts funding for women's health around the world. During a debate over the proposal, which would likely increase unsafe abortions and maternal deaths, Republican legislators boasted on Twitter that their legislation "protects the sanctity of life." In reality, the funding package does exactly the opposite: It undermines global health priorities and endangers women's lives.
The bill follows months of attacks on reproductive health care—both domestically and globally—by the Trump administration, and it builds on a pattern of ideologically driven policy-making that subverts evidence and facts. Both in the U.S. and around the world, the Trump Administration and Congress have taken aim at women's health by cutting funding and imposing policies that diminish the ability of health care professionals to provide comprehensive care.
This puts the U.S. increasingly out of step with international consensus. Global policy-makers, health experts, advocates, and donors gathered recently in London for the Family Planning Summit to refocus attention and funding on reproductive health and contraceptive services. The new head of the World Health Organization (WHO), Dr. Tedros Adhanom Ghebreyesus, called sexual and reproductive health a "top priority."
More than 200 million women around the world want to avoid pregnancy but are not currently using safe and effective family planning methods. There is a growing understanding that the world needs to invest in reproductive health as a critical piece of the sustainable development puzzle. As recognized in the United Nations' Sustainable Development Goals, reproductive health care is an important driver of gender equality and women's empowerment.
Meanwhile, the U.S. government is poised to seriously undermine women's ability to control their bodies and their futures. The bill considered by the House Appropriations Committee last week caps reproductive health funding at $461 million, effectively returning the United States to Bush-era spending levels. Even more damaging, the bill bars any funding from going to the United Nations Population Fund (UNFPA), the largest international provider of contraception, family planning, and other reproductive health services. Among UNFPA beneficiaries is a large female refugee population fleeing conflict and sexual violence.
Worst of all, the House Appropriations Committee included a version of the expanded "global gag rule" announced by the Trump administration earlier this year, legislatively blocking any U.S. global health funding from going to any foreign nongovernmental organization that provides abortion services, referrals, or counseling, or that advocates for abortion. This horrific policy affects health areas totally unrelated to abortion, including malaria, tuberculosis, and child nutrition.
Taken together, the funding cuts and policy restrictions in the House bill are an extension of President Trump's persistent and pernicious assault on women and girls. The effects will be particularly devastating for the poorest and most marginalized women, including those living in rural and hard to reach communities.
Studies have shown that narrower versions of the global gag rule, when implemented by previous Republican presidents, led to declines in the availability of contraception, increases in unplanned pregnancy, and rising numbers of abortions.
Under the George W. Bush administration, the global gag rule forced many health care providers to reduce their services and staff. As a result, thousands of women had nowhere and no one to turn to for reproductive health care; many had no option but to seek abortions from individuals who were unskilled and ill-equipped. A Stanford study found that during Bush's imposition of the global gag rule, the number of women having abortions doubled in 20 sub-Saharan African countries. Today, unsafe abortion accounts for some 13 percent of all maternal deaths, with approximately 47,000 women dying each year from complications.
Trump's expanded gag, which the House Appropriations Committee included in its bill, will have even more deadly consequences.
One of the International Women's Health Coalition's longtime grantee partners in Kenya, the Kisumu Medical and Education Trust (KMET), receives funding from the U.S. government to prevent postpartum hemorrhaging, as well as support from European donors and other sources to provide comprehensive reproductive health services, including abortion counseling. KMET provides essential health care to women and girls, often in remote communities where it is the only provider, and the global gag rule is forcing the organization to choose between its lifesaving programs.
While Kenya has made some progress in curtailing unsafe abortions, KMET and other health organizations fear the impact of the global gag rule. "We are very worried that we are going to see a reverse, that we will be seeing many women die from unsafe abortion," KMET's executive director, Monica Ogutto, said recently. "It is the silent killer in Kenya." Ms. Oguttu fears that more than 130 clinics in Kenya could be shut down as a result of the policy.
The U.S. is the world's largest funder of global health, and how Congress decides to appropriate money has reverberations across the globe. The funding bill proposed by House Republicans sends a devastating message: Under this administration, the U.S. will prioritize so-called "pro-life" politics and ideologies over women's health.
Where's the sanctity of life in that?
Nina Besser Doorley is senior program officer, U.S. foreign policy, at the International Women's Health Coalition​.