Trump Administration Proposes Rule Change Allowing Adoption Agencies to Block LGBT Families
The American Civil Liberties Union (ACLU) is suing the Trump administration over a stated plan to make it easier for tax-funded adoption agencies to reject prospective parents on faith-based grounds. The plan is already implemented in South Carolina, which received a waiver from the Trump administration from an Obama-era ordinance that forbids discrimination on the basis of marital status, sexual orientation or gender identity from adoption agencies which receive federal funding, according to Bloomberg News.
Filed in Greenville Federal Court against the Department of Health and Human Services (HHS) and the state of South Carolina, the ACLU is acting on behalf of a family who was rejected by Miracle Hill Ministries, a South Carolina adoption agency run by an Evangelical Christian organization. The ACLU says the law is discriminatory against those who do not practice the Protestant religion.
"Families who are rejected by an agency because of their faith or sexual orientation may not have other options in their area," ACLU Deputy Director Leslie Cooper said in a statement. "Even if they do, the sting and humiliation of discrimination may deter some from approaching other agencies to possibly face more discrimination."
The statement added that the rule may "impact recipients of a broad range of services including individuals experiencing homelessness, those in HIV prevention programs, and children and families involved in the foster care system."
The statement from the HHS says that, "The proposed rule represents the Trump Administration's strong commitment to the rule of law—the Constitution, federal statutes, and Supreme Court decisions... These require that the federal government not infringe on religious freedom in its operation of HHS grant programs and address the impact of regulatory actions on small entities... [The rule is to guarantee] the protection of religious liberty."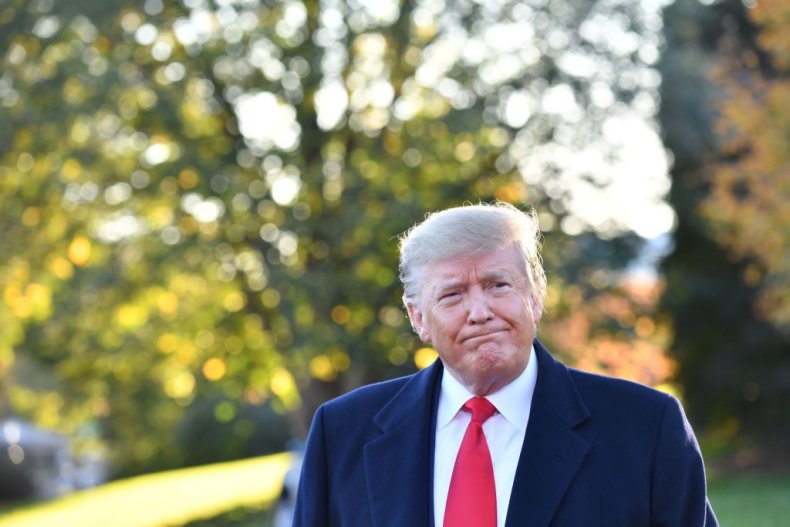 A number of LGBTQ and adoption groups came out, condemning the proposal.
"It is outrageous that the Trump administration would mark the start of National Adoption Month by announcing a rule to further limit the pool of loving homes available to America's 440,000 foster children," Julie Kruse, the director of federal policy at Family Equality Council, said in a statement. "The American public overwhelmingly opposes allowing taxpayer-funded adoption and foster care agencies to turn away qualified parents simply because they are in a same-sex relationship."
"Children should never be denied the opportunity to join a stable, loving family—even if that means the family is LGBTQ. Research has shown LGBTQ families provide the same kind of love, protection, and support as other families, and no child should be denied that kind of environment," Sarah Kate Ellis, the president and CEO of GLAAD, said in a statement. "The Trump Administration has once again demonstrated how they prefer to prioritize the gross work of anti-LGBTQ activists over the safety and well-being of our children."
"With this rule, we are witnessing the full force of the United States government being used to enshrine discrimination into law—all at the expense of defenseless foster children who need and deserve loving homes," Sandy Santana, the executive director of Children's Rights, said.
"This proposal rolls back Obama-era nondiscrimination policies to instead enable taxpayer-funded discrimination against same-sex couples, Jews, Catholics, Muslims, and others whose religious beliefs do not match those of child placing agencies," Santana continued. "At a time when we are already experiencing a severe shortage of foster homes across the country, our policies should encourage placing children with safe and loving families—period."
The plan has long been in development from the Trump administration. In February of 2019, during the National Prayer Breakfast, the President told the assembled that "My administration, is working to ensure that faith-based adoption agencies are able to help vulnerable children find their forever families while following their deeply held beliefs."
In January, South Carolina was granted its state exemption, granting foster care and adoption agencies that were faith-based to turn away applicants based on their religious leanings.