Trump Administration Is Racist, Says Congressional Black Caucus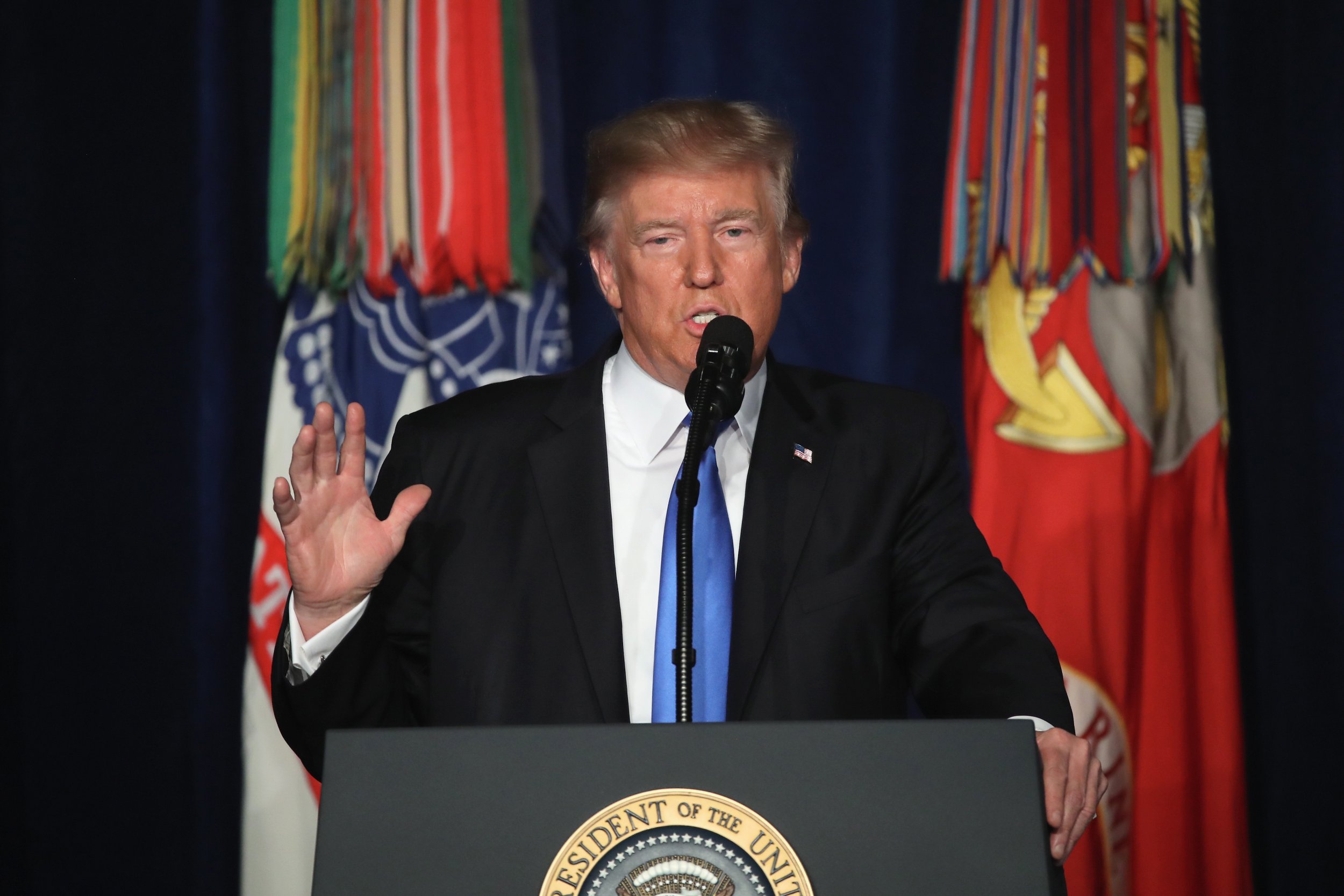 A group of black lawmakers have launched a campaign intended to "root out racism" in Congress and "call out" President Donald Trump for his "discriminatory policies." Led by the chair of the Congressional Black Caucus, Representative Cedric Richmond, the campaign comes following the violence at a white supremacist rally in Charlottesville, Virginia earlier this month in which one counter protester was killed.
"The CBC will keep its foot on the Trump administration's neck by calling their racist and discriminatory policies what they are," a CBC list of talking points seen by The Hill read.
The new campaign aims to focus on "racist policies," as well as discussing figures within the White House it perceives to be racist.
"The people that work in the White House should not be white nationalists or white supremacists," Richmond said in comments carried by NBC News.
"[Steve] Bannon is gone but you still have [Stephen] Miller and [Sebastian] Gorka and that still sends a horrible message and anyone else in the White House who shares those views," he added.
Tweeting about its plans to root out racism, the CBC also said it would be having discussions about the future of President Trump.
"Finally, reporters, constituents & former members of Congress have asked whether the CBC will call for ‪@realDonaldTrump to be impeached," the group tweeted.
"When members return to Congress in September, the CBC will have a robust discussion on ‪#Impeachment," they added.
The group said it was concerned about Trump's response to Charlottesville, which was widely criticized after the president said there had been violence on both sides and suggested not everyone marching in the white supremacist rally was a white supremacist.
"What about the 'alt-left' that came charging at, as you say, the 'alt-right,' do they have any semblance of guilt?" Trump asked reporters following the incident in comments carried by CNN. "What about the fact they came charging with clubs in hands, swinging clubs, do they have any problem? I think they do."
"You had a group on one side that was bad and you had a group on the other side that was also very violent. Nobody wants to say it, but I will say it right now," he said in comments viewed by some as an attempt to placate white supremacist groups.
Richmond suggested on Twitter that the president's reaction to Charlottesville had made many people question whether he should be running the country.
"Am I concerned about high crimes & misdemeanors? Absolutely. Am I concerned about his fitness to serve? Absolutely," Richmond wrote.