Donald Trump Wants to Raise Your Gas Prices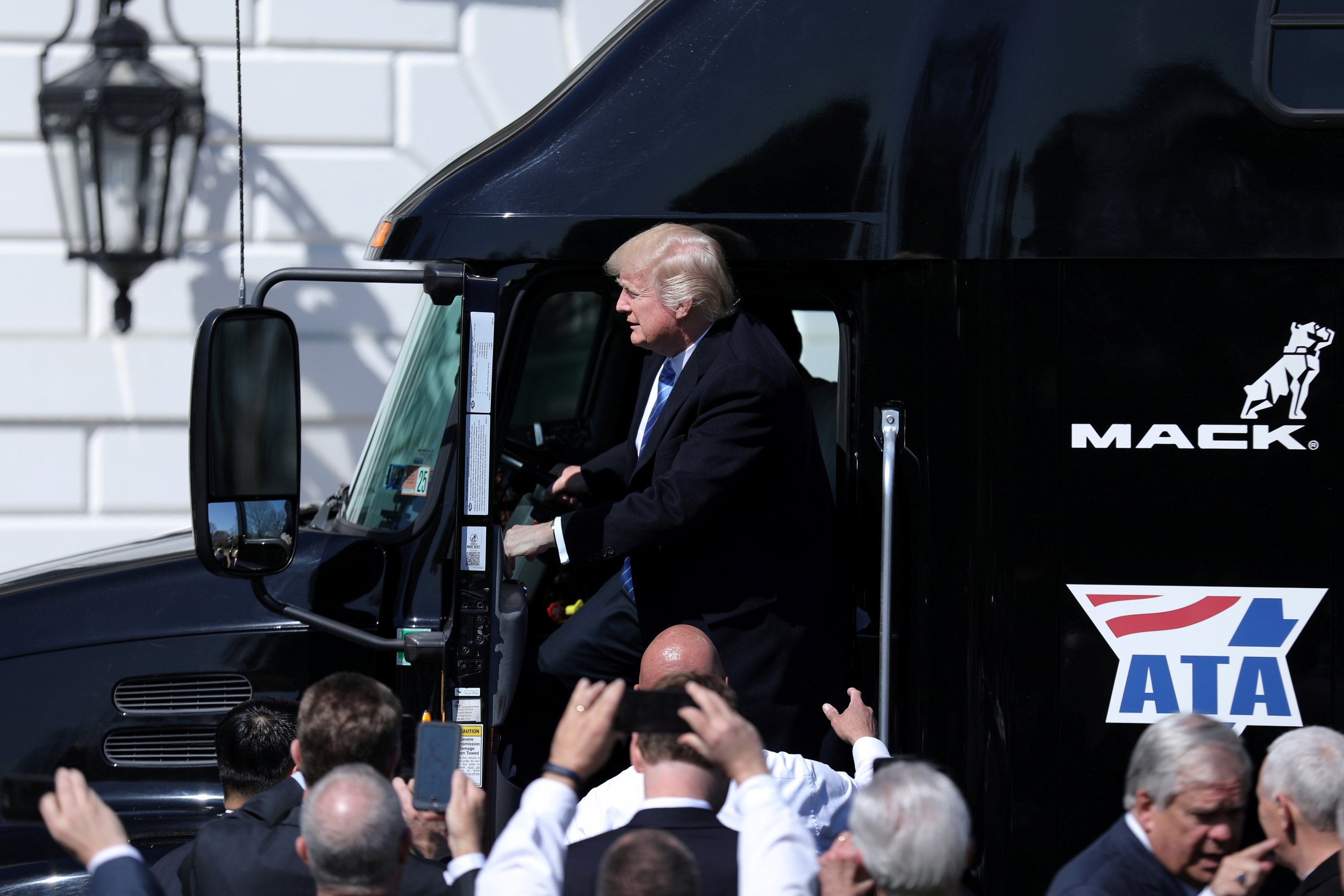 The Trump administration is floating a 40 percent hike in gas taxes to fund a $1 trillion infrastructure package, a regressive tax that would disproportionately hurt the low- and middle-income Americans who compose the president's political base.
Gary Cohn, whom President Donald Trump appointed as director of the National Economic Council, raised the idea when he met Wednesday with a group of moderate Democrats and Republicans called the Problem Solvers Caucus. Cohn reportedly told the group that Congress would have the opportunity to vote for a gas tax increase of 7 cents early next year.
The proposed hike of 7 cents—which would be the first increase in the federal gas tax of 18.4 cents per gallon since 1993—would raise about $28 million each day, or $10 billion a year from fuel consumers, according to Patrick DeHaan, senior petroleum analyst at GasBuddy.com.
"Tax increases are something that motorists bear directly when they fill up," he said, adding that the increase would particularly hurt Americans who can't afford fuel-efficient newer cars.
Politicians on both sides of the aisle have long avoided the topic, seeing it as political suicide. When Trump told Bloomberg that he would "certainly consider" hiking the gas price in May, others in his party distanced themselves from the idea. Then–Press Secretary Sean Spicer walked back Trump's comments the next day.
Republican Senate Leader Mitch McConnell ruled out a fuel tax increase on the last Highway Bill, and fellow Republicans House Speaker Paul Ryan and House Majority Leader Kevin McCarthy have long been against the hike.
"I don't think anybody on my side of the aisle wants to add to the deficit or raise the gasoline tax right now," Republican Senator John Neely Kennedy told reporters Monday night.
The Trump administration once touted its infrastructure plan as a 100-day priority but has had trouble making any movement on the issue. The upcoming tax bill is unlikely to provide funding for roads and bridges, so the White House is exploring alternative sources of revenue.
The Federal Fuel Tax of 18.4 cents per gallon funds the Highway Trust, which is tasked with fixing roads and infrastructure around the country. But the tax hasn't been raised since 1993. "The cost of construction has increased considerably since then, and there are more cars on the road," said DeHaan. The Congressional Budget Office predicts that if nothing changes, the fund will become insolvent within the next decade.
Fuel taxes will have to rise eventually, said DeHaan.
"People are dying because there isn't enough funding to keep roads and bridges in good conditions," he said.