Honduras Election Results: Trump Praises President Amid Chaos and Election Fraud in Tegucigalpa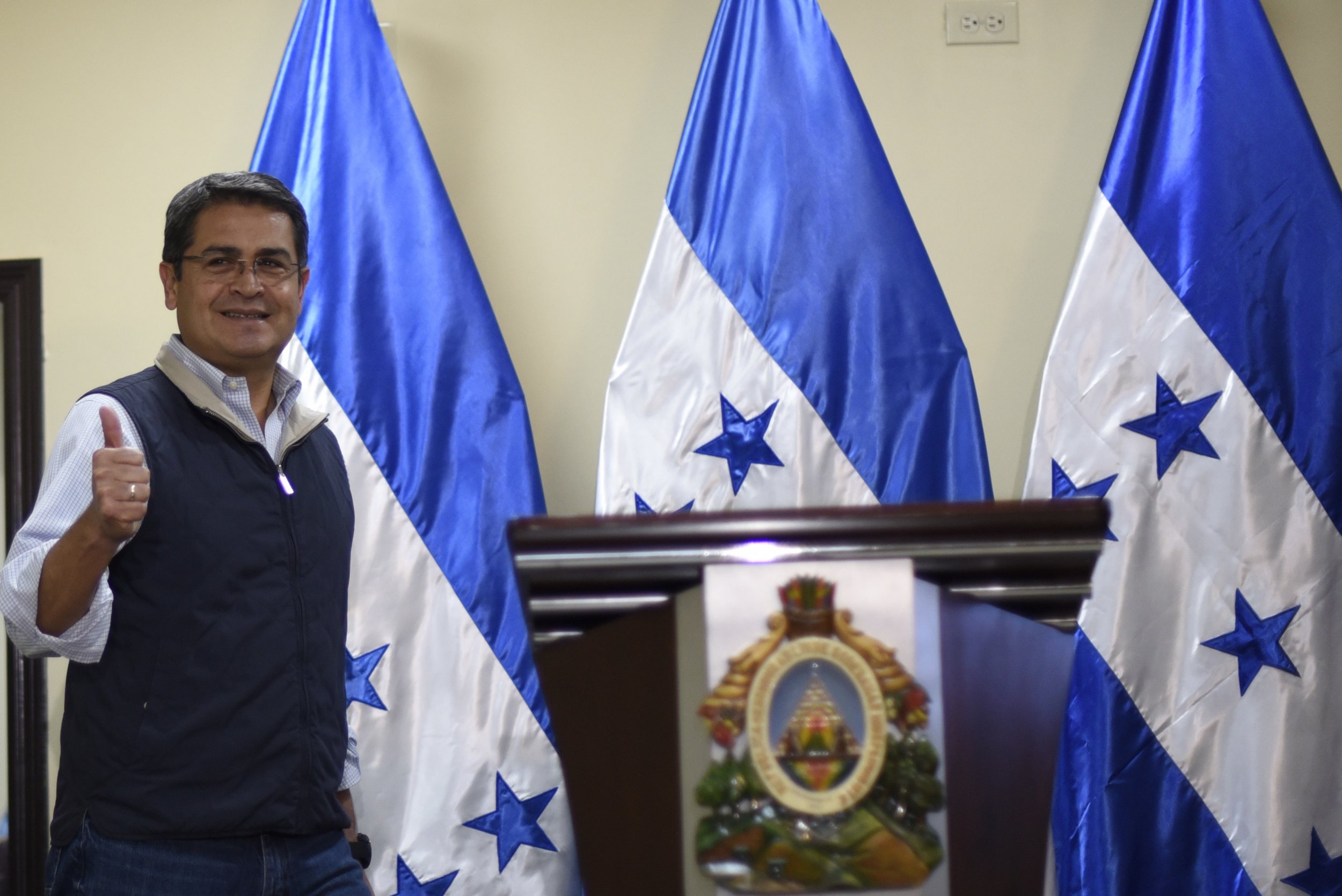 The State Department took steps this week to allow Honduras to receive millions of dollars in U.S. aid while praising the Juan Orlando Hernández administration for "fighting corruption and supporting human rights" amid accusations of fraud and human rights violations in the aftermath of a November 26 election that has sent the impoverished, violence-torn nation into further chaos.
Both Hernández, who sought re-election in an unconstitutional move, and left-leaning candidate Salvador Nasralla, have claimed victory in the hotly contested race. The political gridlock has led thousands to demand a new leader and end the country's worst political crisis since a 2009 military coup. As of Thursday night, 11 days after the election, no official results had been released.
"The U.S. response has been deeply unsatisfactory and nonexistent, and the decision-making in the State Department is detrimental [because] they can't seem to make bold decisions when a crisis happens," said Adam Isacson, director for defense oversight at the Washington Office on Latin America, a nongovernmental organization that focuses on human rights and socioeconomic issues in the region.
The Trump administration's inability to fill ambassadorships may have contributed to the mishandling of the crisis. "We only have an acting assistant secretary of Western Hemispheric affairs and there's only a charge d'affairs [in Tegucigalpa]," Isacson told Newsweek.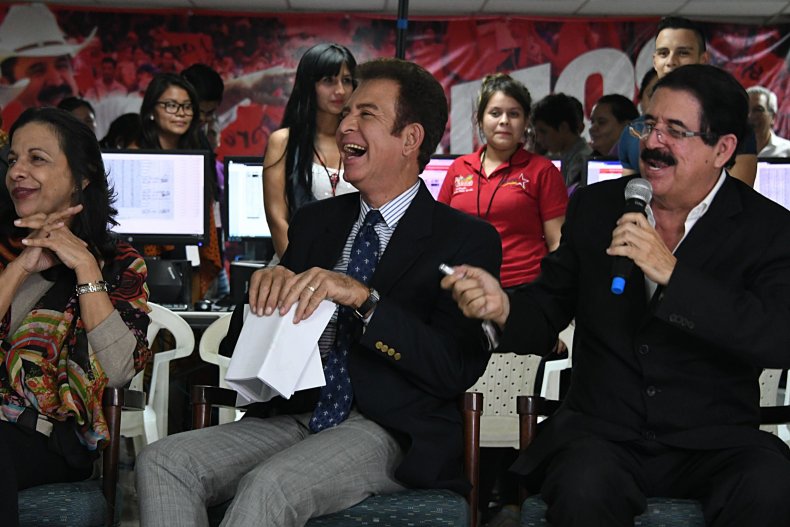 The Honduran constitution prohibits presidential re-elections and demands the termination of any incumbent president who challenges the ban—something ousted leader Manuel Zelaya tried to do in 2009—but the country's Supreme Court ruled in 2015 that "term limits violate an individual's right to run for office," according to an op-ed published by The New York Times in November. The court's decision, which Hernández used as an excuse to continue his campaign, sparked outrage among many Hondurans.
His move doesn't seem to bother President Donald Trump, however, even though Hernández's aspirations to rule the country have "moved him closer to authoritarian rule," as the Times op-ed explained. Hernández is a conservative leader considered a White House ally, and some Democrats claim the Trump administration is improperly taking sides in the Honduran crisis. "What kind of message does that send?" one congressional aide told Reuters.
On December 4, the U.S. Embassy in Honduras issued a statement, saying that it is "monitoring closely the post-election situation in Honduras." It also added that it was "pleased that Honduran election authorities completed the special scrutiny process in a way that maximizes citizen participation and transparency."
The State Department's take on the crisis seems to be in direct contrast with the Organization of American States—a multilateral regional organization that focuses on Western Hemispheric affairs—which sent an electoral observation mission to Honduras. The organization announced in a press release on Wednesday that the mission observed a "lack of guarantees and transparency, as well as the accumulation of irregularities, mistakes and systemic problems that have surrounded this electoral process during the pre-electoral phase, election day and the post-electoral phase."
Likewise, a group of European Union observers criticized the Supreme Electoral Tribunal's decision to stop the vote tally that initially showed Nasralla leading the election after November 26. As Hernández was closing the gap, an alleged electronic system failure prompted the tribunal to halt the count, according to a report byThe Intercept.
These events led to turmoil, as protesters began flooding the streets and Hernández imposed a curfew last Friday by deploying "U.S.-trained forces" against the demonstrators, The Interceptadded. At least one death was reported, Agence France-Pressesaid.
"The U.S. should join international observers in the call for transparency and accurate count of the ballot," said Cynthia J. Arnson, director of the Latin American Program at the Woodrow Wilson Center,a nonpartisan presidential memorial that focuses on global policy research. "U.S. policy is most effective when it moves in tandem with other voices that are calling for the same thing," she told Newsweek.
The latest count showed Hernández having a slim advantage over his opponent by almost 53,000 votes, but Nasralla and an opposition group named Alliance Against the Dictatorship called for a full vote recount on Monday.
Hernández has agreed to review the vote "once, twice or three times," AFP reported. But electoral authorities announced Thursday they would only do a partial recount from more than 5,000 polling places, or 30 percent of all voting sites, according to the Los Angeles Times.