Did Trump Administration Reunite Separated Migrant Children? ACLU Says They Can't Verify Claim
Lawyers with the American Civil Liberties Union claim they have been unable to confirm the Trump administration's claim that it was able to reunify 57 immigrant children with their parents after the families were separated at the southern border.
The announcement of family reunifications came from the Department of Health and Human Services and Homeland Security on Thursday morning. According to the federal agencies, 57 immigrant children under the age of 5 have been reunited with their family members. There had been 103 children 5-years-old and younger in the custody of the agencies but the other 46 kids had been deemed ineligible for family reunification due to safety concerns, deportation of parents, or unknown whereabouts of potential relatives.
In the press release, both departments said that while they are continuing to reunite families the message remains clear: "Do not risk your own life or the life of your child by attempting to enter the United States illegally. Apply lawfully and wait your turn."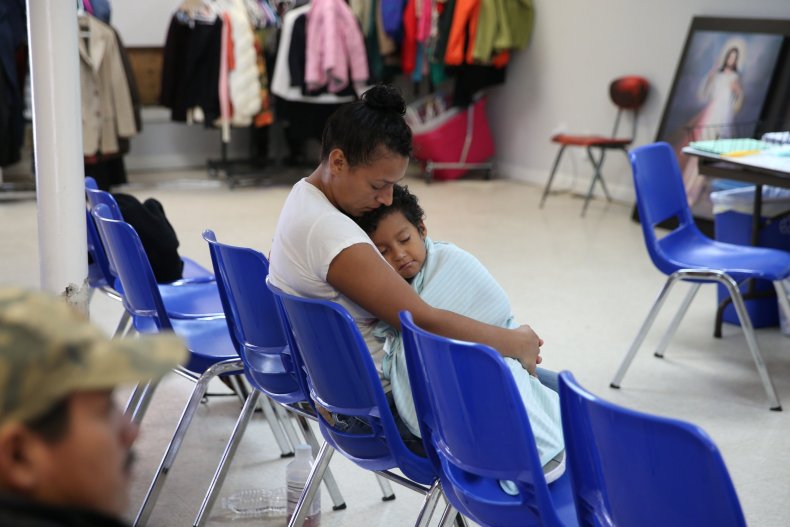 The unification was completed following a court order made after the ACLU filed a class- action lawsuit requiring the government to reunify all undocumented families by July 26 and families with children under the age of 5 by July 10. The agencies missed that deadline by two days.
But attorneys representing the immigrant families said they cannot verify the government's claim of these reunifications, causing the ACLU to file another complaint against the federal administration. In their court filing, the organization said that they have no "independent verification" that these families have truly been reunited.
The filing also said that the government agreed to provide "notice of the time and place for each reunification" so that the plaintiffs could arrange to "assist the families and verify reunification. This did not happen."
The ACLU has accused the Immigration and Customs Enforcement agency of forcing these families to pay for transportation themselves. One immigrant parent told their lawyer that they were left alone at a bus stop with their 6-month-old child for hours. It was only after several phone calls between the lawyer and their client that a bus ticket was obtained.
The filing listed several demands of the government, including releasing a daily report of completed reunifications and establishing a fund to pay for mental health services for children.
This confusion and lack of information has come after a federal judge ordered the Department of Health and Human Services and Homeland Security to speed up the process of family reunification. The judge suggested procedures like DNA testing every child and parent are taking too long and can be skipped.
The Trump administration has said multiple times that it needs more time for the reunifications, citing the importance of making sure the separated children are placed in safe hands through the vetting of adults.