Trump Administration Separated 245 Children Since Ending 'Zero Tolerance' Policy, Court Filing Shows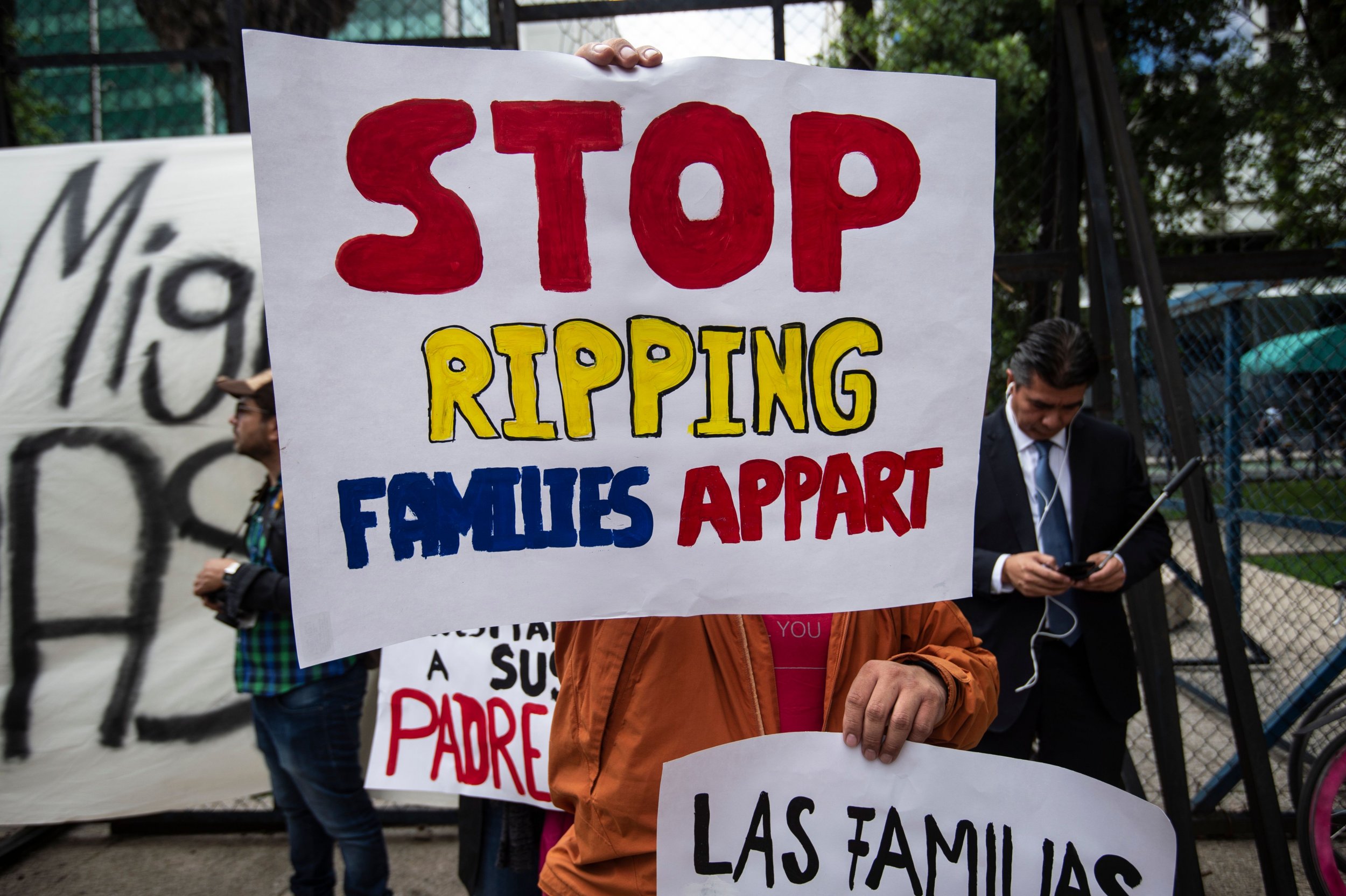 The Trump administration has separated at least 245 children from their parents since ending its "zero tolerance" immigration policy last June, according to a new court filing.
The court document, which is a status report in an ongoing legal battle launched by the American Civil Liberties Union over a policy that resulted in family separations, stated that between late June 2018 and the end of January of this year, the Trump administration identified 245 cases of "separations of children and parents," as well as four other cases that were still under review.
Of the new separations, the Trump administration said that 225 children had been separated from their families because of "parent criminality, prosecution, gang affiliation or other law enforcement purpose[s]." Another 17 of those cases saw children separated because of "parent health issues/hospitalization," while three were because the Department of Homeland Security was "unable to verify familial relationship."
Since the separations took place, the Trump administration has discharged 62 from the Office of Refugee Resettlement's care, the Health and Human Services arm responsible for the care of immigrant children held in federal custody. Seventeen of those children were discharged by being reunified with the parent they were separated from, while 45 children were discharged under "other appropriate circumstances," including discharge to sponsors, or because the child turned 18.
According to the filing, as of February 13, 2019, the Trump administration had discharged 2,735 of 2,816 possible children of "potential class members."
Between late June 2018 and early February of this year, the administration identified 245 children who had been separated, though four of them were under additional review. The administration said the basis for the separation in the majority of cases was "criminality, prosecution, gang affiliation or other law enforcement purpose."
The ACLU initially launched the ongoing family separation lawsuit on behalf of a Congolese woman referred to as "Ms. L," who had been separated from her 7-year-old daughter as they sought asylum in the U.S. The case later became a class-action, representing families separated at the border under the Trump administration's "zero tolerance" policy.
Last June, District Judge Dana Sabraw issued a preliminary injunction that ordered a stop to most family separations at the southern border and demanded that the Trump administration reunite separated families.
Of those who were separated before the Trump administration officially ended the policy in June, 62 were no longer in the Office of Refugee Resettlement's care, the filing states.